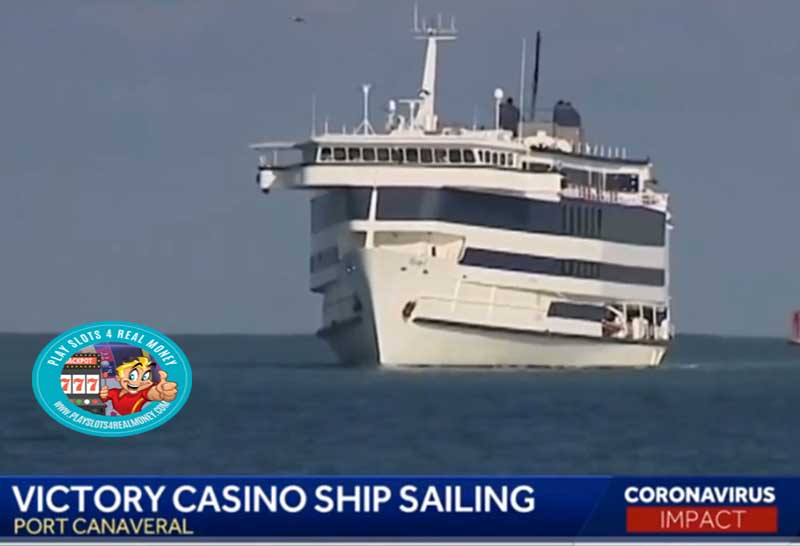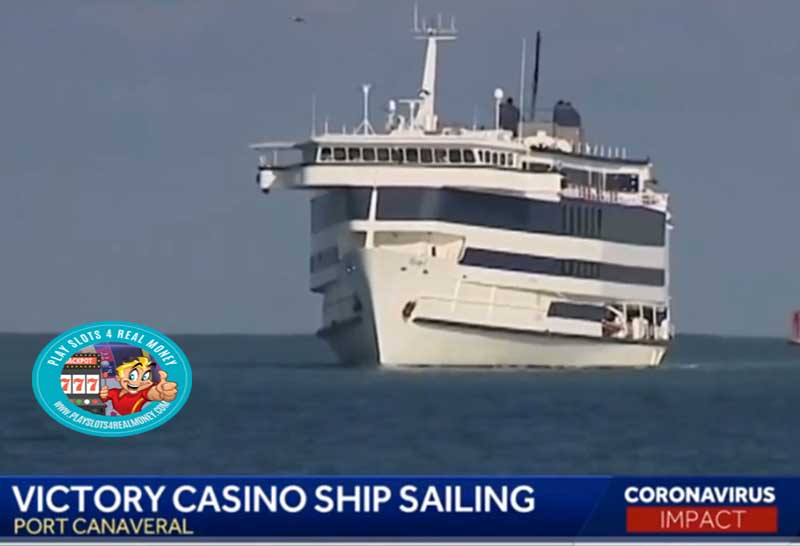 All across the nation, land-based casinos are back up and running. The overall capacity might be limited but anything is better than nothing. Most casinos were shut down in mid-March due to the coronavirus pandemic. The rules governing how casinos in Florida and all over the world need to protect both workers and patrons is extensive in most states.
Social distancing with everyone wearing masks is a common rule. Added sanitizing efforts are also in place. Another way to protect workers and patrons is reduced capacity. Furthermore, this applies to individual casino games as well as the overall capacity of a casino floor.
It Is Great To See A Floating Riverboat Florida Casino Is Back At Sea
A local NBC news source in Florida pointed out that the Victory Casino in Port Canaveral is also back to work. While the cruise industry in Florida remains closed, casino gambling just offshore is back.
The Victory Casino has been cruising for the past few weeks.
The boat only ventures out a few miles offshore. Just far enough to open up the casino floor. As an added precaution, the ship has been treated with a sanitizing substance that can kill the virus on surfaces. It uses an antimicrobial substance that has proven to be effective.
Social distancing through reduced capacity is another safety technique employed by the ship. Every other slot on the casino floor has been disabled. This allows players to create the recommended six feet of separation.
The ship also limits the overall number of guests for each excursion. Reservations are taken in advance of each trip out to sea.
The state of Florida has experienced a dramatic increase in the cases of coronavirus in recent weeks. Some health officials are blaming relaxed social distancing policies as the cause. Florida beaches were some of the first to reopen. Eating and drinking establishments could also operate their bars.
There were 10,000 new reported cases were discovered on July 5. With the added 10,059 cases to the existing list, Florida passed the 200,000 case mark statewide.
Testing was not as high on Sunday so the percent of positive cases increased to 15.04 percent. The overall death toll on Sunday was 29. This leaves the total deaths related to the coronavirus at 3,371.
Specific details for the Orlando area noted a total of 30,000 cases for Central Florida. Orange County reported 14,032 cases with 59 fatalities. The rapid increase in daily cases can be traced back to late June.
New spikes of 10,000 or positive tests were reported on three of the previous four days. It is hard to say how the recent 4th of July holiday weekend impacted these overall numbers.
The death toll due to COVID-19 has been increasing as well. The largest spike over 90 deaths happened on April 24. According to a daily John Hopkins chart posted on the site, the death toll has been steadily over 20 a day since June 23.
Extra precautions have been put in place at all social gathering sites in light of the recent increases.
• Source: Victory Casino ship sailing, at much lower capacity From Wesh.com On July 3, 2020.