The Gambling Laws In Florida
Taking part in unlicensed land-based gaming is a second-degree misdemeanor, as stated in Section 848 of the Florida penal code. However, the state does allow home games and lacks any statutes that may be applied to online play directly. As a result, online casino players in Florida are free to play at offshore sites since the state authorities aren't concerned about finding a potential loophole that might enable them to bring legal action against individual players.
Florida Statutes 849.01 et seq. and 550.001 et seq. govern gambling in the state of Florida. The age at whih individuals may gamble is 21 for casino games, 18 for lottery games, horse racing, dog racing, bingo, jai alai, and poker in Florida.
Online Gambling in Florida
Florida legislators have not yet legalized online gambling, but this is likely to happen soon. The local gambling industry has grown in size and generates over $300 million in annual revenue to the state. This gives politicians a good reason to allow casino operators to expand to the internet. People might not mind this change. But most state representatives are skeptical about it. They don't think it is a good idea.
The Seminole tribe does not want to legalize sports gambling. Gary Bitner, the spokesperson of the tribe, said that the reason is unclear.
The Gambling History
In 1932, the State of Florida legalized gambling. They did this to bring more money into the state during the Great Depression. More people came and that helped locals get back on their feet again.
This was followed by the legalization of Jai-Alai in 1935. It was introduced in 1926, but it could not be bet on because it was not legal.
In 1935, slot machines were legalized in Florida. But later during 1973 this law was repealed so the slot machines had to be removed. But in 1979 Indian bingo halls were legalized so that Indian tribes could have gambling profits to support themselves.
Cruises to nowhere were introduced in 1984. They go out into the ocean to avoid gambling laws that say you can't gamble in your own country.
1986 the Florida Lottery was made. People voted for it. They said yes because they would get money to go to schools in Florida.
Florida voters have shot down casinos many times, but finally in 2004 they voted to allow them. Florida has 137 casinos now, and is ranked #4 out of 46 states that have gaming facilities.
Hialeah Park Race Track opened in 1925. It was the best racing track in Miami and it got more publicity than any other sporting event in the history of Miami.
Tourism was encouraged during the years of the Great Depression. This started around 1928 with people gambling, some of them illegally. Al Capone moved to Miami in 1928 and gambling took on a more sinister character at that time.
Cap's Place, originally called Club Unique, was founded in 1928 as a supper club and gambling casino. Gambling was prohibited in Florida at the time, but it did not deter Cap's Place. Slot machines lined the passageway between the dining room and kitchen, while a wheel of fortune dangled over the bar. The gambling interests told Cap that he needed to make the casino cooler. So he added red carpeting and private rooms.
In 1942, two important people came to Newfoundland. They were Winston Churchill and Franklin D. Roosevelt. They met at Cap's Place for secret war consultations. We don't know if they gambled while there or not.
In 1979, the Seminole Tribe opened a high stakes bingo parlor. That was not what the state law said so they went to court. The Indian Tribes won on appeal in the US Court of Appeals.
A building called Sloppy Joe's opened in Key West, Florida on December 5, 1933. Joe Russell owned it. It was originally called the "Blind Pig" and renamed the "Silver Slipper" when a dance floor was added but the real attraction was the food and gambling. Ernest Hemmingway was one of the most well-known supporters, who urged the restaurant's name to be changed from "Sloppy Joe's" and it stayed that way.
In 1876 the city of Keno was denied the request for a post office because of its name which means gambling (which was one of the favorite pastimes of the town). The city had to change its name to Leno to prove it was a decent town.
Seminole Casinos With Racetracks And/Or Paramutuel
Horse racing has been around for a long time. It started in colonial times when people put up money on their horse before the race. The person with the most money would win and get the prize (which is called a purse).Betting on horses made racing into a large business that made many people happy. People who own horses, the jockeys, and the racing associations all make money when people place bets. But betting soon became illegal in several states because it was considered gambling.
Pari-Mutuel betting is the name for a type of betting that is popular in France. It came about after people did not like it in the 1800s. It became very popular again in the 1920's when people could bet on how many horses are going to win by touching a computer, called a totalizator. All betting for a race is put in the same pool. The pool is divided up between people who win, the pari-mutel share that is called "takeout" and it is set by law. If more people place bets, then there will be more money to divide up. People bet against each other by betting on who will win a race. In the old way, people would pay a flat fee to the racing facility and they could keep it if the bet was wrong.
Florida had its first year-round horse racing in the 1930s. This was started by the founding of winter racing. The Florida State Racing Commission happened in 1931 and it is to make sure that people are safe. But in 1971, the Commission broke apart and was taken over by a new group called the Department of Business Regulation until 1978. The Florida Pari-Mutuel Commission was set up in 1978. They decide when races happen and also hear cases about people who have lost their license to do pari-mutuel gambling. Pari-mutuel gambling is used for greyhound racing and Jai Alai (a game like handball).
Greyhounds are dogs that were bred to hunt by chases their prey. They are fast-runners and can run 45 mph within 30 feet. These dogs enjoy working with other dogs as well as being around other dogs. Greyhounds are good racers because they love to run. They are the sixth-largest spectator sport in the world. In 1922, Florida became the "US Capital" of greyhound racing.
Greyhounds race after a rabbit. They will run to the end. The greyhound who wins is the one who gets there first.
In Florida, there are fourteen greyhound tracks, three thoroughbred tracks and one harness racing track. One of the now-extinct Hialeah Park's doors opened in 1932. The park was glamorous and attracted people like Al Capone, The Vanderbilt's and The Kennedy's.An English man once was asked to describe the track and he said it is very good.
Florida's Pari-Mutuel Horseracing Tracks
The Florida's Pari-Mutuel Horseracing Tracks are Calder Race Race Course, Miami, Gulfstream Park, Hallendale is Florida's most successful track, Pampano Park, Pampano, and Tampa Bay Downs, Oldsmar.
Florida's Pari-Mutuel Greyhound Tracks
The Florida's Pari-Mutuel Greyhound Tracks are Daytona Beach Kennel Club, Daytona Beach, Derby Lane, Saint Petersburg, Ebro Greyhound Park, Ebro at Florida Panhandle, Flagler Greyhound Track, Hollywood, Jacksonville Greyhound Racing Park, Jacksonville, Jefferson County Kennel Club Monticello,Melbourne Greyhound Park Melbourne,Naples Fort Myers Greyhound Track, Bonita Springs, Orange Park Kennel Club, Jacksonville, Palm Beach Kennel Club, West Palm Beach, Pensacola Greyhound Track, Pensacola, Sanford-Orlando Kennel club, Longwood,Sarasota Kennel Club, Sarasota, and Tampa Greyhound Track.
Discover Pari-mutuel casinos
If you are looking for a list of Pari-mutuel casinos, we will cover them. The Seminole casinos are Big Easy Casino,Calder Casino,Casino Miami,Casino @ Dania Beach,Gulfstream Park,Hialeah Park Racing & Casino,Isle Casino Racing Pompano Park, and Magic City Casino.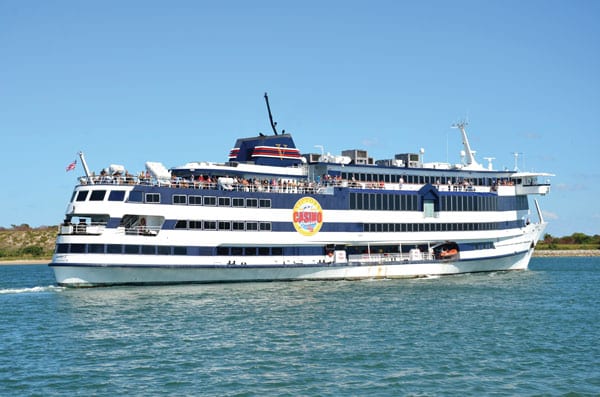 Riverboat Casinos Or Casino Boats
Have you heard about Victory casino cruises? Gamblers may join casino boats in Florida that cruise off the coast where gaming is permitted. The vessels travel nine miles out into the Gulf of Mexico from the west coast and three miles out into the Atlantic Ocean from the east.
On all boats, the minimum drinking age is 21. You must show a photo ID to casino boats or you will not be allowed to board due to security concerns.
About Florida Casinos
Sunshine, Disney, fantastic beaches, and fresh citrus are all common features of life in Florida. Hundreds of thousands of individuals visit Florida every year to see Tampa and other locations. Visiting Florida is a major occasion for business, and it's important to soak up the sun, swim in the ocean at the seaside areas, and see Disney, Universal Studios, and other theme parks.
Florida has too many fantastic must-see locations to list. However, Orlando, Tampa, Fort Lauderdale, Cape Canaveral, Daytona Beach, and other cities are among them. Florida is a state in the south-eastern United States. It has a population of over 15,980,000 people and is renowned for its wonderful weather all year long. This alone makes Florida a sought-after destination for those weary of winter conditions in places like Chicago, St. Louis, and Minneapolis. The late, great John D. MacDonald was born in Florida, as was the famous writer Robert James Waller. The series centered around Travis McGee, which is set in Bradenton, Sarasota, and Miami. These bestsellers are still on the shelves for non-Floridians to discover.
Aside from the magnificent sun and surf, Florida casinos are a big money-maker in the Sunshine State. Blackjack and Texas Hold'em poker are two well-known table games played at Florida casinos. Roulette and slot machines are also available. Many people are unaware of this, which is perhaps to be expected, but many Florida casinos also have dog-track betting, which is a well-known pastime in the state.Many novels have been written about a day at the Florida dog track as part of the narrative! Without having to wear swimwear or apply sunscreen, Florida casinos provide a great way to seek enjoyment and adventure.
In Florida, people may have to wear special clothes to some of the casinos. Check online or by telephone for rules at each casino. Some casinos are casual and do not allow flip flops or tank tops. The two rules are: have fun and play responsibly!
Florida Casinos – FAQs
Does Florida have casinos?
Yes, you can find eight casinos (which are pari-mutual horse racing tracks) in Florida that offer slot machines. Native American Indian Tribes own seven of these resorts. Also, two cruise ships have casinos. The biggest casino in Florida is the Seminole Hard Rock Hotel & Casino. Furthermore, you can find this resort in Tampa. If you are staying there, you have over five thousand slot machines to choose from. Also, there are one hundred seventy-nine table games to play.
Which cities in Florida have casinos?
There are several cities that have casinos in Florida. You can find gambling resorts in Brighton, Coconut Creek, Immokalee, Hollywood, Tampa, and Miami.
What is the biggest casino in Florida?
The largest casino in Florida is the Seminole Hard Rock Casino in Tampa.
What is the best paying casino in South Florida?
When it comes to the pari-mutuel wagering sites, we find the slot machines in casinos in South Florida have an approximate payout of eighty-five percent. That said, this information is available to the public. If you choose to search for yourself, you will need to know how to calculate player win percentages.
The Big Easy comes in first place with a 91.7% payout ratio. The Calder Casino is not to far behind with a ninety-one percent payout ratio. That said, Casino Miami offers a 92.5% payout ration, while The Casino @ Dania Beach only offers 91.9%.
How many casinos are located in Florida?
There are 77 casinos and pari-mutuel facilities in Florida, which are located in 31 cities throughout the state. Miami has the most with 18 casinos, followed by Jacksonville with 15.
Do the state of Florida have casinos?
Florida has seven Indian gaming casinos. Six of them are owned and run by the Seminole tribe, and one is owned and run by the Miccosukee tribe. The total money earned from these seven casinos in Florida each year is $2.5 billion, which makes Florida rank third in the U.S.
Where is the largest casino in Florida?
The Hard Rock Cafe Tampa has the biggest gaming facility in the state of Florida, according to the company. This casino is not only one of Florida's most popular casinos, but it's also one of the world's top 10 largest casinos.
Does Jacksonville Florida have casinos?
While Jacksonville currently lacks a traditional casino, it does have two strong, popular poker rooms under the brand "Bestbet" that both offer simulcast horse betting. The Bestbet Jacksonville is seven miles east of downtown Jacksonville, while the Bestbet Orange Park is 14 miles south.