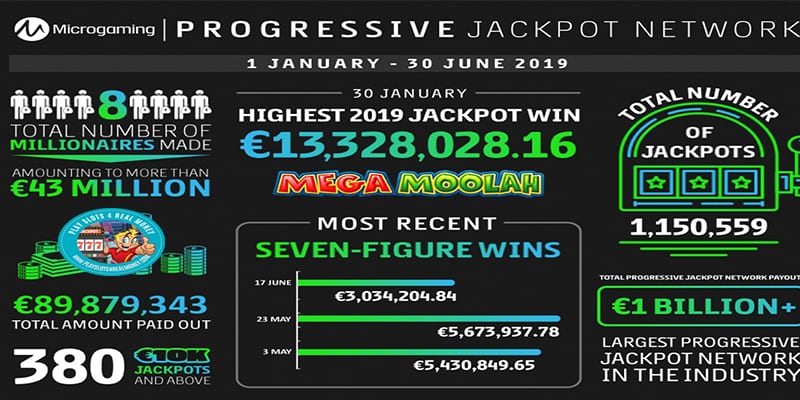 The most popular slot machines in both land-based and online real money casinos offer progressive jackpots. Some machines offer stand-alone jackpots. However, the biggest winners are part of a network of machines. These are tied together to reach jackpots as high as eight-figures. Similar to Powerball and Mega Millions when it comes to huge lottery jackpots, progressive slots draw massive play as their jackpots grow.
Microgaming is one of the most prominent gaming software developers in the casino gambling industry. The company also operates a progressive jackpot network that routinely pays out millions in winnings. As posted on the company website, the network's payout figures for the first six months were released.
Microgaming's Biggest Single Progressive Jackpot Winner
The biggest single progressive jackpot paid during the first six months of 2019 was 13,328,028.16 in euros. It was won on January 30 by a Luxury Casino player. Ultimately, this was also the third-biggest jackpot in the history of Microgaming's progressive jackpot network. The winning slot game was Mega Moolah. Furthermore, this is a five-reel, 25 payline progressive slot with a wild African theme.
Another eight-figure progressive jackpot was won on March 5. The total amount of that jackpot in euros was 11,546,388.15. Interestingly enough, another lucky player became a multi-millionaire just one day later. The size of that progressive jackpot was 2,201,120.31.
The month of May proved to be lucky for two more big winners. Early in the month on May 3, there was a slots jackpot won worth 5,430849.65 in euros. Towards the end of May on 23rd, the network paid out 5,673.937.78 on another progressive jackpot. Closing out the first six months was a June 17 jackpot hit worth 3,034,204.84. All of these progressive slot jackpots on the network were paid out as lump sums.
89,879,343 In Euros.
The sum total of the money won in six months on Microgaming's progressive jackpot network was a staggering 89,879,343 in euros. There were eight lucky players with million euro jackpots or higher. Furthermore, this accounted for 43 million of the total money won. The report also added that there were 380 progressive jackpots of 10,000 euro or higher.
Total Number Of Progresive Jackpots Won So Far In 2019
The total number of jackpots hit on all the network's progressive slot machines in the first six months was 1,150,559. The report did provide a minimum figure to be considered a progressive jackpot on the network.
As the largest progressive jackpot network in the real money gambling industry, total money won since its origin has topped one billion euro. John Coleman is the CEO at Microgaming. His comments on the matter were as follows:
"2019 is gearing up to be a great year for Microgaming's progressive jackpot network. With total lifetime payouts fast approaching the 1.1 billion euro mark. Congratulations to all winning players on the network, which remains the largest in the industry. And, features the record-breaking Mega Moolah progressive slot. Yes, we look forward to hosting more life-changing wins in the second half of the year."
Indeed, Microgaming goes back to 1994. Furthermore, people consider them the first true online casino software developer. Also, gambling experts give them credit for developing the first mobile casino software in 2004.
• Source: Microgaming's progressive jackpot network pays out over €89m in the first half of 2019 From Microgaming.co.uk On July 11, 2019.

Summary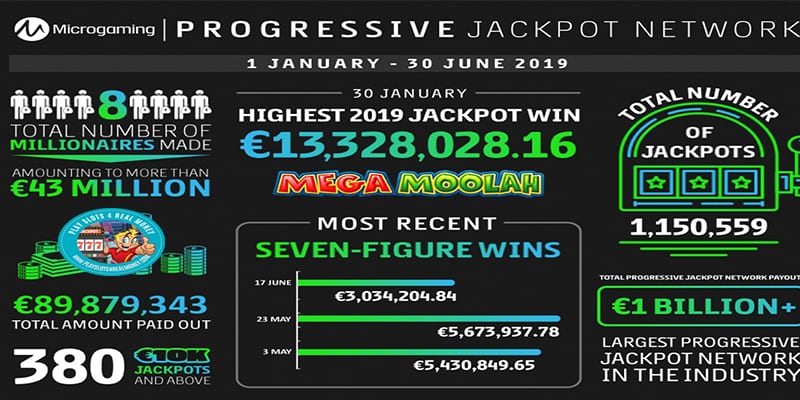 Article Name
Microgaming Progressive Jackpot Network Pays Out $90 Million in 2019
Description
So Far In 2019, Microgaming Casinos Progressive Jackpot Network Had Paid Out $90 Million To Real Money Gambling Customers.
Author
Publisher Name
Publisher Logo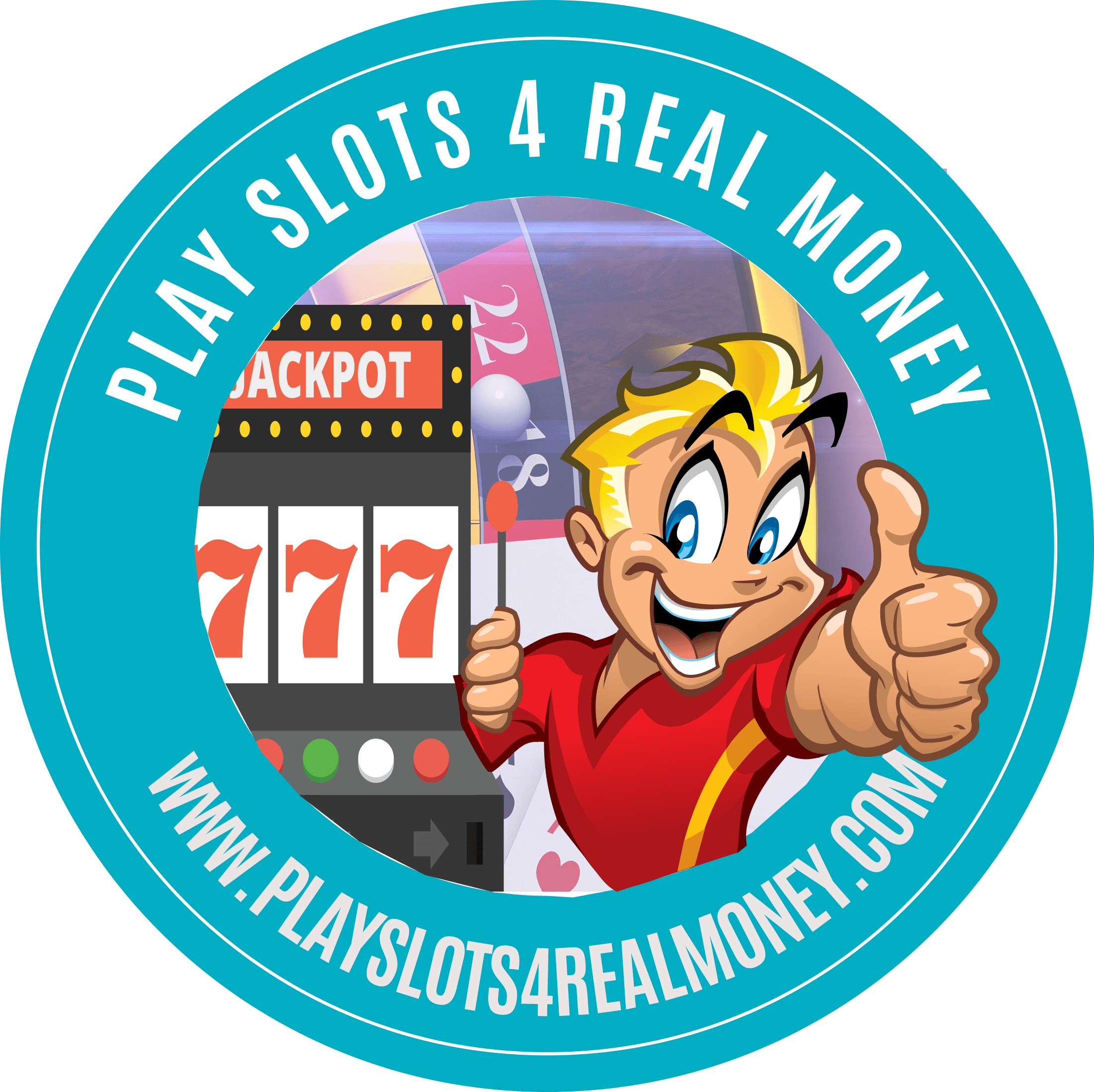 Tagged with: microgaming • News • progressive jackpots