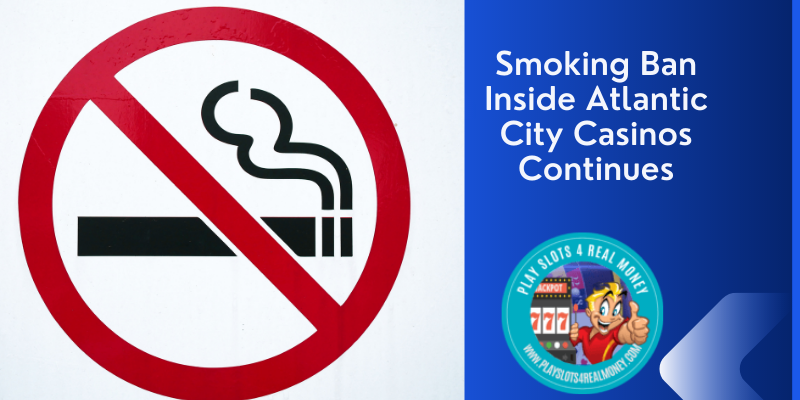 Smoking was temporarily suspended last year in Atlantic City casinos. This was due to the coronavirus pandemic. The ban is still in effect with no definitive future plan. New Jersey Gov. Phil Murphy has been reluctant to comment on the situation.
When recently asked about the status of smoking, he simply said,
"No update on smoke, nothing there."
There are groups on either side of this issue. Some casino officials want smoking inside reinstated. Grassroots health organizations want the ban made permanent. State lawmakers are also split over the issue.
The smoking ban in Atlantic City casinos continues to keep the odds even for gamblers.
Some casino employees cite the health risks of allowing smoking indoors. Yet other have noted a potential loss in revenue.
Officials from the Casino Association of 뉴저지 released a statement recently. Part of that response included:
"Atlantic City casinos cater to a diverse and dynamic cross section of guests, including both smokers and non-smokers. Banning smoking permanently would have long-term financial implications for the industry and the region. Going completely nonsmoking would place Atlantic City casinos at a competitive disadvantage with other nearby casinos that allow smoking.
The statement went on to point out:
"A smoking ban would have a significant adverse effect on Atlantic City, resulting in a decline in customers which would cause job loss, and ultimately a decline in tax revenue."
The Boardwalk casinos are still smoke-free.
Area casinos have also pointed out ways to cater to non-smokers. This includes new air filtration systems throughout the entire venue.
Officials have publicly stated the importance of air quality. They also cite the health and safety concerns of their employees. Investments in high-tech air filtration systems can ensure that the inside air remains fresh and clean.
On the other side of the fence, a group of state lawmakers is fighting for a permanent ban. Smoke-Free Atlantic City is a group tied to Americans for Nonsmoker's Rights. They are lobbying hard for a permanent ban.
Loophole Goes Back To 2007
As many as six state lawmakers have co-sponsored Senate legislation. This would close an existing loophole that gave casinos an exemption to allow smoking indoors. This goes back to 2007.
The New Jersey Smoke-Free Air Act eliminated indoor smoking for almost every commercial establishment. However, an exemption for Atlantic City casinos was put into place. Atlantic City then added its own ordinance to restrict casino smoking. It was only permitted in 25% of the total gaming floor space.
State Senator Shirley Turner is looking to permanently remove that exemption. She cites the serious health issues tied to second-hand smoke. These are passed on to casino employees and non-smoking casino guests. Citing the terms of the Smoke-Free Air Act, all workplaces should remain free of smoke.
It was also noted that 23 states have smoking bans in place covering casinos. It was also pointed out that more than 160 tribal gaming properties are smoke-free.
According to figures generated by the New Jersey Department of Health, 14% of the adult population in the state smokes. That is the sixth-lowest percentage in the nation.

요약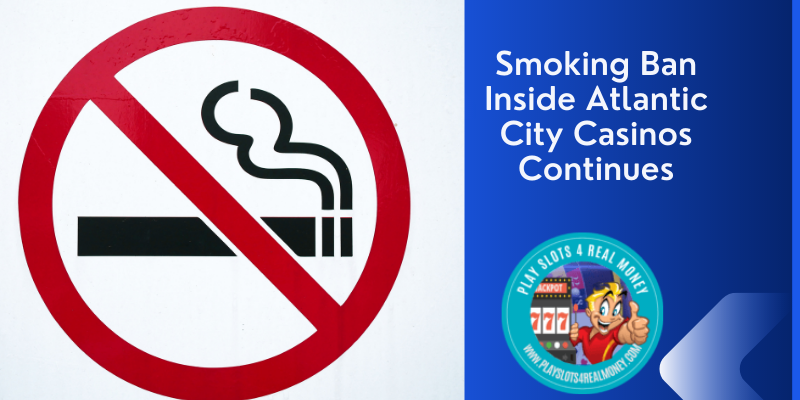 기사 이름
Smoking Ban Inside Atlantic City Casinos Continues
기술
Find out what's happening in the world of online gaming with this regular news update from PlaySlots4RealMoney.com
저자
출판사 이름
출판사 로고