Fruit Slot Machine Nudge Feature
If you have played online slots for some time, there are things that no doubt have made you suffer heartache. One of them, of course, is when you are nearing a serious prize and all of sudden, you realize that you do not have all the matching symbols that will enable you to receive the lofty prize. In fact, it dawns on you that you lack one symbol to make the air for you to win the jackpot prize with a lot of jubilation. This situation is where the nudge feature can come in very helpful
Sadly, many online slots gamers have been in this situation before. But there is good news: not every game forces you to live with these near misses that lead to players suffering from immense frustrations. There is a special feature referred to as a "nudge feature" that will help you end all the miserable situation of losing when you are nearing the very end of the game.
Once you activate the nudge feature, it will allow you to adjust your results just enough to turn them into big wins. Although the nudge feature might work on other slots, it is dominant among players who prefer classics known as fruit machines as they are called in the United Kingdom. But what are fruit machines? Are they different from the standard slot machines that are played in the US or other parts of the world for that matter?
The Nudge Feature Was Born, Bred In The United Kingdom
A fruit machine is a terminology that you can find in the UK commonly used by those who take part in online gambling. In most cases, when the term fruit machine is used, it refers to the kind of slots that are located in arcades and pubs across the United Kingdom. However, the term can also mean a specific form of the gambling machine that has some unique features. These games almost always use 3 reels and have a single pay line, just like the classic slot machines that are popular in Las Vegas.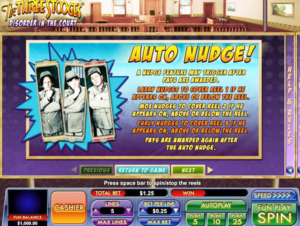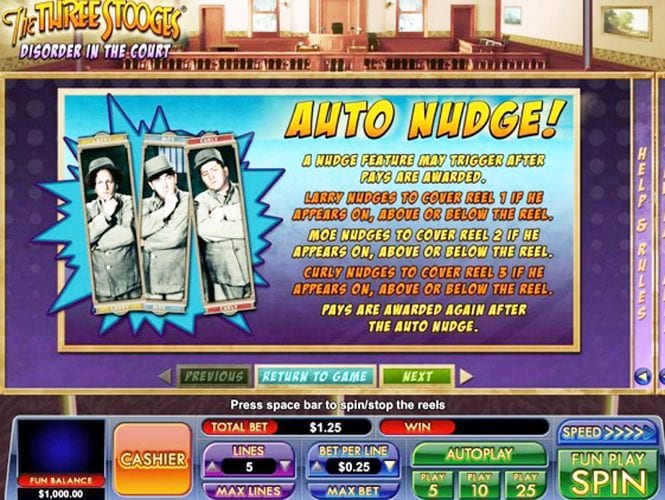 Fruit machines utilize some small skill-based elements that allow players to make decisions even when they are busy playing. A nudge feature is one of the key elements of fruit machines that are available in the UK. When a player shows a spectacular play, he or she is randomly awarded a nudge or more after attaining a specific number of spins. The nudge or nudges that the player is awarded will be used on the player's subsequent plays.
More directly, a nudge feature will help a player not to miss out on the big prize. But again, to receive the push, you should have attained a specific number of spins. To illustrate, suppose you have only two symbols, and for you to win the prize, you need a third one, what do you do? Under normal circumstances, there is nothing you can do to salvage yourself. But with a nudge feature, it is easy. All you need is to pull the third symbol, match it with the other two and there you are with the big prize. That is it with the nudge feature.
Summary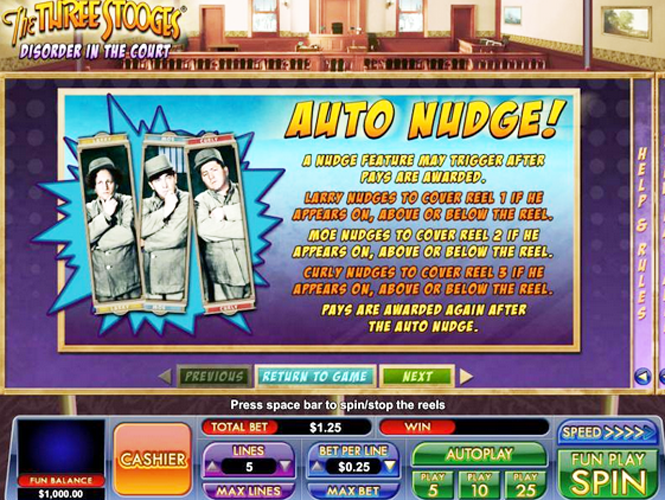 Article Name
Fruit Slot Machine Nudge Feature | Fruit Slot Machines & Games With Nudges
Description
Fruit Slot Machine Nudge Feature. Learn The Advantages About The Fruit Slot Machines & Other Online Casino Games With Nudges.
Author
Publisher Name
Publisher Logo