Chumba Casino Review 2023
Are you looking to play at a legal casino that offers its services in 48 US states, and don't mind the small inconvenience of having to buy some virtual currency and later exchanging it for cash? In that case, Chumba Casino might be right for you.
We'll explain the sweepstake model of this social casino and explain in detail how you can win real money at Chumba Online Casino, and what slots games are available. You'll also get a no deposit bonus at Chumba Casino if you follow our links!
Some of the key things you'll find on this page are:
Chumba Casino deposit options
How to win real money at Chumba Casino
Selection of slots and other games
Frequently asked questions
Chumba Casino – An Overview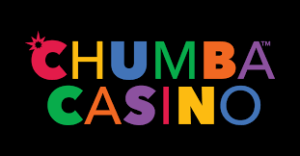 Chumba Casino is a social casino that uses the sweepstake model. If you're unfamiliar with the concept, we'll explain it in detail here so you can see for yourself if this is something you wish to pursue.
This casino is using the sweepstakes model that technically makes it as if you're not playing for real money, but are instead getting sweepstakes that you can gamble with. This is a clever concept that makes it possible for Chumba Casino to offer its services legally in 48 US states – all except Washington and Idaho.
It's been live since 2017 and carries a strong Malta license. Virtual Gaming Worlds, abbreviated to VGW, owns the Chumba Casino. The company is located in Malta, with US headquarters in New Hampshire.
Chumba Casino No Deposit Bonus Codes 2023
You can get your hands on some Sweeps Coins for absolutely free if you follow our links on this page. That means you can try before you buy, and play some Chumba Casino slot games or other games totally free. After that you can make your deposit and get some more Sweeps Coins.
Chumba Casino Sweep Coins
Chumba Casino is forced to utilize two sets of coins, Gold Coins (GC) and Sweeps Coins (SC) in order to legally make it seem as if the players aren't playing for real money.
In essence, you will be buying Gold Coins with your purchase, and you'll be getting Gold Coins that you bought as well as Sweeps Coins for free. You'll be able to play games in both GC mode and SC mode.
Eventually, you will be able to withdraw your SC by exchanging them to cash and withdrawing the cash to your bank account.
Chumba Casino Slots – Game Selection
You'd be forgiven for thinking Chumba Casino has a small selection of poor slots with unknown RTP, that you can't find reviews for, as is the case with similar casinos that offer "slots-style" games. However, you'll get to play real slots here.
Chunba Casino claims there are hundreds of games to choose from, and these involve proprietary slots, slots by Playtech, ReelPlay, JustForTheWin, 2by2Gaming and other developers, as well as video poker, blackjack and roulette. There are no live dealer games, which we thought was a shame.
One of the most popular games in the portfolio is Big Bucks Bandits Megaways, a slot game by ReelPlay that uses Megaways and has up to 117,649 ways to win and a RTP of 96.0%.
Hypernova is another Megaways game by ReelPlay that offers up to 10,000 ways to win.
Better Wilds slot by Playtech offers a certified RTP of 96.42%.
Quest West, also by Playtech, does even better with an RTP of 96.45%.
Western Gold slot by JustForTheWin has the largest progressive jackpot in Chumba Casino that seeds at SC300,000.
Wild Krakatoa slot by 2by2 Gaming has high variance and an RTP of 96.03%. These would be the slots worth playing.
And then there are titles that we mentioned – proprietary slots with unknown RTP that pose as real slots games, but we have no way of knowing if they are. Those would be Kraken's Bounty, The Last Empress, Stampede Fury, Pug Royale, and many more. These slots we can only judge based on circumstantial evidence, as there's no way of knowing what the true RTP is since VGW didn't reveal the information.
Players should probably play slots by real developers that have independently audited slots and try to avoid the VGW proprietary ones, just as a precaution. If you choose the correct slots, you're in for a treat, as you can legally play some of the most rewarding titles in online gaming.
Chumba Casino Real Money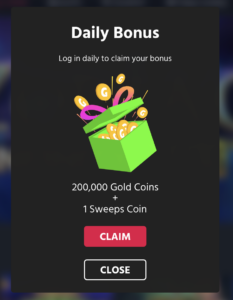 Chumba Casino is a sweepstakes casino that bypasses the laws by offering play for virtual currency only, and is paying out in virtual currency only. You buy Gold Coins (GC), and you get paid in Sweeps Coins (SC).
Technically, you will buy GC for cash, and you will exchange SC for cash, so it's all the same to you. You'll be depositing real money and will be withdrawing real money. It's just that, in the eyes of the law, you're technically not gambling for real money.
That makes Chumba Casino an interesting concept, and it's even possible to have a Malta Gaming Authority license and offer its services in USA! This is one of the rare cases where we can see this, as MGA-licensed casinos usually only operate in regulated areas such as the UK and Nordic countries.
Now let's proceed with explaining how exactly this process works, what are the limits and payout times.
Chumba Casino Banking
Accepted payment methods at Chumba Casino include credit and debit cards (Visa, Mastercard, American Express), Skrill, Rapid Transfer or ACH. PayPal is not accepted.
You buy Gold Coins (GS) with those payment methods, and then you get free Sweeps Coins (SC) on top of your purchase. You can play games on the website in the GC mode or the SC mode. This may seem confusing at first, but once you do it for the first time it will feel natural. Simply follow our links to buy some GC at Chumba Casino and see for yourself.
In any case, the only coins you will be redeeming for cash are Sweeps Coins. The cash value will be paid to your bank account, and you don't have to worry about the payment not being accepted as Chumba Casino is perfectly legal.
It might take up to 10 days to see your money in your bank account, which is a serious downside of Chumba Casino and all similar sweepstakes casinos, as offshore casinos that pay out in Bitcoin pay instantly in many cases.
You will also have to pass the identity verification check before the first payout, which means you'll have to submit your identity document, and potentially more documents that would confirm your account ownership, source of wealth and source of funds.
If payment speed is of no concern to you, and you don't intend to move money between casinos, then Chumba Casino might be a good choice for you.
We found the minimum value you can play with is 250 Gold Coins or 0.01 Sweeps Coin. You need to have won a minimum of 100 SC before you can redeem them. Since 1 SC equals $1, that means the minimum bet on penny slots is $0.01, and the minimum redemption is $100.
There is no maximum deposit to speak of, and the minimum is just $1. But like we said, you'll hit the wall when it comes to redeem the money if you have won less than $100 and will have to deposit more.
Chumba Casino App
Chumba Casino is available as a website casino only, which means there is no app to speak of. Regardless of the device you use, you can navigate your web browser to the Chumba Casino website, and play. We really enjoyed the gameplay experience on mobile – great graphics, smooth animations, and very intuitive to navigate.
Customer Service
Customer service at Chumba Casino is available 24/7 via several methods.
If you're not signed in, you can click the Contact Us link in the footer, and you'll be taken to a contact form you can fill in and someone will get back to you. If you are signed in, more options will be available, which you'll see when you access the Help Centre. Again, you'll only be able to submit your query.
Another option that's available to signed-in customers is the Live Chat, but this will only be available in the Payments section of the website. Look out for the blue Chat button.
We tested the customer support, and once we reached them they were super helpful, but it's obvious that Chumba Casino is having so many customers that they had to make us jump through some hoops to actually talk to someone.
That being said, there is no phone support available, so live chat is the best you're going to get.
Chumba Casino – Pros And Cons
As we carefully review all casinos here at PlaySlots4RealMoney.com, we are well aware that there is never a perfect casino and there are always some downsides. It's important for those downsides to not be red flags. These would be the pros and cons of Chumba Casino in our opinion:
Pros
Offers a legal way to gamble online in 48 US states
Has a Malta license
Tons of quality slots by Playtech, ReelPlay and other developers
Cons
Slow payments, up to 10 days
No cryptocurrency payments
Some proprietary slots with unknown RTP
No live dealer casino
Chumba Casino Review – Our Summary
Depending on how you look at it, Chumba Casino is either proof that a legal casino isn't necessarily better than an offshore casino, or it's a revolutionary way to gamble online legally in the US. Both camps will have their arguments.
Truth is, Chumba Casino is offering an inferior gaming experience to many of the offshore US-friendly casinos we recommend here at PlaySlots4RealMoney.com, and that's by a wide margin. However, if you're concerned with the legality of things and just want to be safe, then Chumba Casino might be the right choice for you.
Chumba Casino – Key Facts
| | | |
| --- | --- | --- |
| 💰 | Bonus | Sweep Coins |
| ❔ | Payout Rate | 98.5% |
| 🎲 | No. Of Games | 100s |
| 📅 | Founded | 2017 |
Chumba Casino – FAQs
Where is Chumba Casino located?
The company that's behind Chumba Casino is registered in Birkirkara, Malta, and the US headquarters are located in Portsmouth, New Hampshire.
How does Chumba Casino work?
Chumba Casino is a sweepstakes casino, which means you buy some virtual currency, and get some other virtual currency on top. You then gamble using the virtual currency and later exchange it for real money that you can withdraw to your bank account.
How long does Chumba Casino take to verify?
Chumba Casino will verify your documents "as soon as possible", and you can expect this to be anywhere between one and three working days.
Can you win real money with Chumba Casino?
Yes, in the end you can exchange your Sweeps Coins (SC) for dollars and withdraw the money to your bank account.
How can you withdraw from Chumba Casino?
You withdraw money from Chumba Casino by requesting a withdrawal to your bank account, which means that you'll be exchanging your Sweeps Coins (SC) for cash prior to requesting a withdrawal. Also, you may only request a withdrawal if your real money balance is $100 or above.
Does Chumba Casino pay real money?
Technically, no. You'll get your winnings in Sweeps coins that you can then exchange for cash and then withdraw the cash. In practice, yes, you'll get real money to your bank account.
Is Chumba Casino a legit casino?
Yes, Chumba Casino is a legit sweepstakes online casino that is legal in all US states except for outlying territories and the states of Washington and Idaho. Canadian players, excluding Quebec, can play, too.