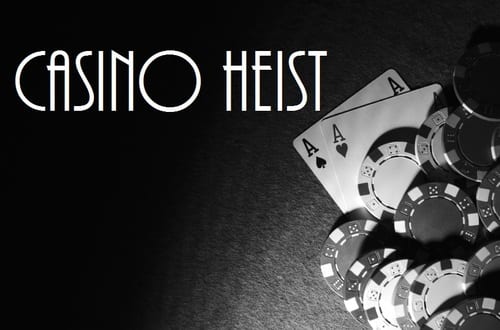 Robbing a casino is a very risky proposition that usually does not end well for the person or people committing the crime. The lure of a big haul runs high at these cash-rich real money gambling establishments. However, the added security measures should act as a strong deterrent for anyone that ever had the notion of trying to rob one.
In a recent post on the local ABC news affiliate (www.abc3340.com ) in Montgomery, Alabama, it was reported that $200,000 was stolen from a Native Indian casino. Since the crime took place at Wind Creek Casino & Hotel Atmore that is owned and operated by Poarch Band of Creek Indians, it is considered a federal offense.
What Happened To Land Two Men Arrested in Alabama Casino Heist?
Federal court records involving the case show that Timothy Dean Pettiway and Jory D'Michael Trayvunn Dumas were arrested on Aug. 10 in conjunction with the $200,000 theft. The records also show that federal prosecutors are looking to actually dismiss the theft charges filed against Dumas to remove him completely from the formal complaint.
The theft was discovered when a total of $192,800 was found to be missing from two customer kiosks located on the Wind Creek casino floor. With the use of video surveillance footage, it appears that a casino employee had left the keys on top of one of the kiosks that was reported to be malfunctioning at the time. An unidentified FBI agent stated that the money from that kiosk was missing in a written report on the incident. That same agent stated that the video showed Pettiway kneeling in front of the kiosk holding a money cassette.
The case is still under investigation by the FBI and any defense attorneys that had been assigned to this case could not be reached for comment. The role that Dumas played in this crime was also not evident at this time. Furthermore, the local ABC report did not elaborate on why the federal prosecutors were interested in dismissing the charges lodged against him in this casino money heist. Check out the list of Alabama casinos.
Wind Creek is a Native American Casino in the general vicinity of Montgomery. Its physical address is 303 Poarch Rd. in Atmore, AL. according to the property website, www.wildcreekatmore.com.
AAA Four-Diamond luxury hotel, world-class spa, gourmet culinary studio
The amenities described include an AAA Four-Diamond luxury hotel, world-class spa, gourmet culinary studio, infinity pool, amphitheater, movie theaters, arcade, yogurt shop and multiple dining venues including the top-rated steakhouse in the state of Alabama. There is also an RV Park as an alternate means of guest accommodations.
The actual casino at Wind Creek offers over 1,600 of today's most popular slot machines and other real money gambling machines. One of the most popular promotions currently running at Wind Creek is the "Win for Life" $3 Million Free Play Frenzy. Every Friday and Saturday during the months of August and September, casino patrons can try their luck winning $500 in free play every week for the next 20 years. Monday night's main attraction is the "Seniors Vitamin Sea Hot Seats" where adults 50 and older can win a share of over $4000 and free play.