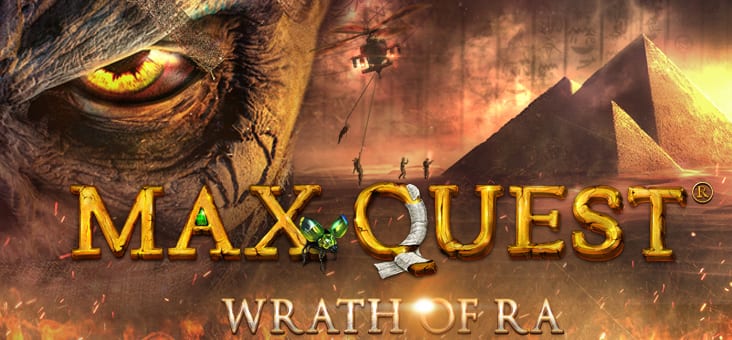 BetSoft Gaming continues to raise the bar in the iGaming industry. They do this with innovative, action-pack online slot machines that are redefining the entire online casino industry. Furthermore, the company's latest release isthe start of a revolution in the realm of iGaming with Max Quest: Wrath of RA.
In a press release posted on www.betsoft.com on Oct. 28, this latest offering has been described as the dawn of a revolution in RNG gaming with this multiplayer adventure. Furthermore, it seeks ancient fortunes buried beneath the Egyptian sands. Max Quest has a mission. Their goal is to join players with a band of seasoned fortune hunters.
First of all, they want to attempt to crack the seal of a tomb. This tomb remains undisturbed for thousands of years. During this adventure, they confront by 'legions of supernatural monsters. Also, the game brings monsters to life.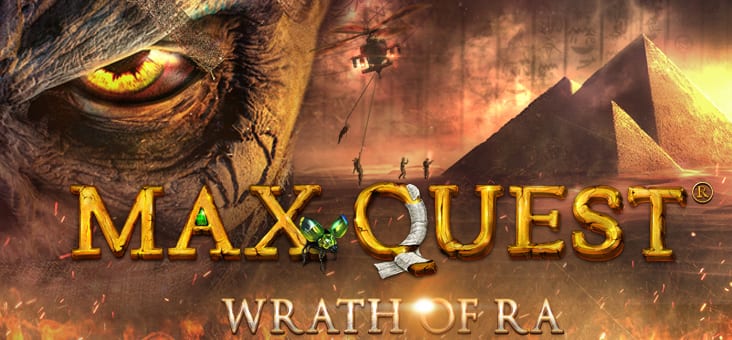 Enjoy The All-New Max Quest: Wrath of RA
As described in this release 'mutated scarab beetles scuttle underfoot, reanimated mummies shuffle down sand-choked corridors and the spirits of vengeful pharaohs burst from their sarcophagi to stand between players and a horde of historical treasures'.
The Max Quest team is led by Brock Ryder. Furthermore, it is made up of weapon specialists, expert navigators and other tactical experts. More specifically, this collection is built to handle anything this 'subterranean maze' can throw at them. A multiplayer player game team designs the game. As a result, up to six participants will be able to walk in the shoes of this elite team. The goal is to create a game environment that combines cooperation and competition. Ultimately, this is a new concept for casual gamers as well as an ever-evolving casino audience.
See Why This Consider A New Genre
Max Quest: Wrath of RA is seen as the first entry in this entirely new genre of iGaming. Reels and symbols have defined traditional Betsoft slots, but Max Quest has replaced both with interactive, all-action shooting experience. The spin button has been replaced with the ability to aim shots at enemies and paylines now consist of bullets that strike their targets. These strikes result in random payouts. The core concepts of RNG gaming have been translated into special weapons, levels, enemy types and higher forces that can be taken down when players pool their resources.
This total transformation brings the thrill of real money gambling to a much wider gaming audience while also appealing to traditional Betsoft slot machine players looking for something new.
This entire endeavor is a result of an in-depth analysis of the iGaming market in terms of top trends in both mobile and home console gaming. People consider Max Quest revolutionary as the first step towards the integration of:
–Social Gaming.
–Video Gaming.
–Online Casino Gambling.
Betsoft has a primary goal in releasing this highly innovative product. They want to continue the expansion of the iGaming market. Furthermore, The company's Marketing Director Annamaria Anastasi goes on record. He says "Max Quest is more than Betsoft's marquee release for 2018. Also, its an entirely unique proposition. They blend the best of RNG gaming. Moreover, they use videogaming and social games, we set out to create a new kind of game."