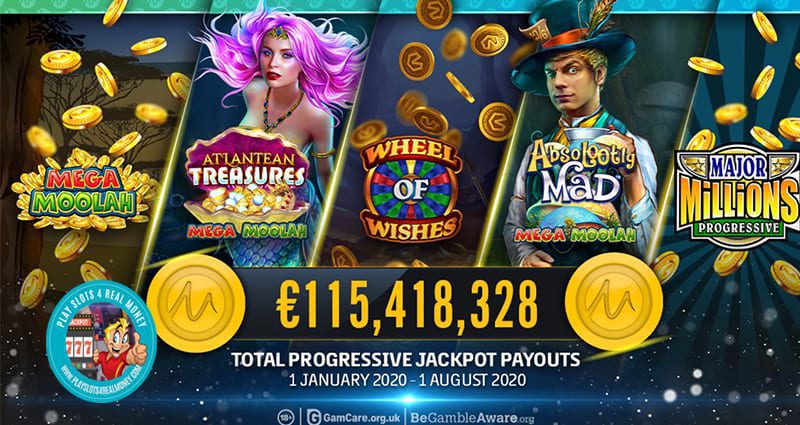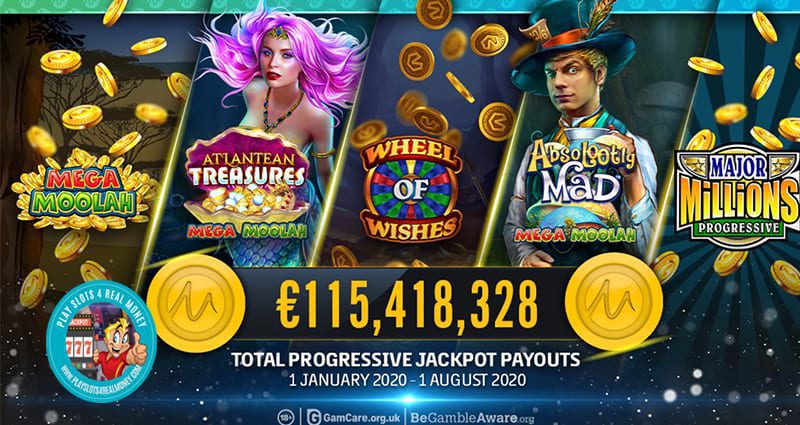 As one of the biggest gaming corporations in the world, Microgaming is also one of the most generous. The company created its own progressive jackpot network tied to five primary slot games. The most popular is Mega Moolah. It continues to release new slot titles as part of an ongoing Mega Moolah series. Last week, we told you about Microgaming's new slot machines for August 2020.
How Does The Microgaming's Jackpot Network Crown Seven Millionaires Within 7 Months?
Touted on the company website is the fact that there are seven new millionaire winners in seven months. So far this year, the total amount of money paid out by this progressive jackpot network tops 115 million in euros. This covers the time frame from Jan. 1 to Aug. 1. Two weeks into August, there is probably another million-dollar winner on the list.
The five primary titles that are also the most popular network games are:
Mega Moolah
https://youtu.be/Wizqj3Kidc0
Spin Casino was the site of a 1.6 million jackpot on July 20. The winning UK player hit it big on a three euro online wager. They were only registered with that online casino site for a month. A spokesperson for Spin Casino added:
"We are absolutely thrilled for our winner, who has become a millionaire overnight. Microgaming's Major Millions has always been a popular game. And we are delighted that the new 5-reel version is proving similarly so with are customers."
This was the third seven-figure hit on that progressive slot this year. The second was in June worth 1,203,349 euros. The first was awarded on March 14 worth 1,650,910 euros.
The other four seven-digit jackpots were won playing Mega Moolah. As the flagship title for the progressive jackpot network, the game also garners the most play. Large payouts were also claimed playing Atlantean Treasures and Absolootly Mad as part of the Mega Moolah franchise.
John Coleman is the CEO at Microgaming. His thoughts on the network are as follows:
"With total lifetime payouts exceeding 1.2 billion (euros), Microgaming's progressive jackpot network has had an outstanding year to date.
Driven by a number of new game releases. Including Wheel of Wishes, Atlantean Treasures and Absolootly Mad."
He went on to add:
We look forward to building on this momentum over the coming months. Hosting more feature-rich games that feed into our leading jackpots. Which have paid out over 115 million (euros) across 2,571,389 jackpots so far this year. That is more than eight payouts every minute on average."
Microgaming's progressive slot network is a growth engine for any number of global operator sites. This has been a financial boon to online casino sites. Year to date, more than 550 players have hit jackpots worth 10,000 euros or higher.
The company's working relationship with independent design studios is another important factor. More and more games are being released each and every month. These slot games also feed into the network. Some are tied to the Mega Moolah franchise.
Players and operators can expect more life-changing wins in the months to come.
• Source: Microgaming.co.uk On August 12, 2020.

52054
52054
52054