Voters in New Jersey are set and ready to decide whether they are going to allow the expansion of casino gambling in the northern regions of the state. They will be taking part in a referendum that will determine once and for all if two casinos will be allowed to open in Northern New Jersey. It can be recalled that the last time a referendum of this nature was conducted in the state was way back in 1976. It was during this time that casinos were approved to be built in Atlantic City. However, the city's gambling industry is currently struggling. In fact, five casinos in the city closed its operations in 2014. Investors in the industry are hoping that they can reinvigorate gambling if they take some of their operations north of the city.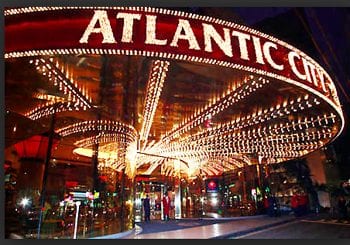 Proposed Expansion Of Casino Gambling In New Jersey?
The proposed expansion has a lot of proponents but the backlash against it has been massive. This battle pitted interest groups against each other. According to reports, proponents and opponents of the expansion have spent more than $24 million in trying to sway voters. Majority of these funds were spent on billboards, radio infomercials, fliers, and television ads. However, polling has shown that the opponents seem to be winning the battle. In fact, supporters of the expansion seemed to have waived the white flag because they've already suspended their ad campaign. They have already spent over $8 million in campaigning for their cause.
During the weeks prior to the referendum, proponents claimed that the casinos will benefit New Jersey and its citizens. The new casinos will bring in thousands of jobs which will, in turn, improve the local economy. The proponents also contend that the casinos will serve as tourist magnets. On the other hand, opponents of the proposal say that the new casinos will destroy the gambling industry in Atlantic City. Casinos in the city are already struggling. If additional competition opens in the north, it would mean less patrons going to Atlantic City to gamble.
So, Casino Gambling In New Jersey Referendum?
Early polling shows that the referendum is going to be a sure win for the opponents. Furthermore, Pro-expansion groups suspend their ad campaigns. Moreover, this happens in September. However, they say that they don't lose hope. Reviving the proposal is always on the table in the coming years. They mention the fact that voters also shot down the proposal to bring casinos into Atlantic City in 1974. Two years later, the same voters approved gambling in the city. It's not that far off to think that this can happen again in Northern New Jersey.