You've certainly heard of the Slotland Casino as it's accepted bets by USA players since 1998. In this article we'll do a modern review and see how Slotland stacks up against all the US-facing online casinos that came after it.
Our team of expert reviewers is happy to report that Slotland is still an amazing casino, and you'll play here if you want access to their proprietary in-house slots and video poker as you can't find them anywhere else. You will also play here if you want to make use of our exclusive bonus. The key things you'll read on this page include:
Slotland Casino – our expert rating
Game selection and review of slots at Slotland
Slotland Casino no deposit bonus code
Payment options
Slotland Casino – An Overview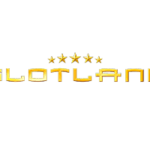 Slotland Casino is one of the oldest US-facing online casinos out there, as it started its operation way back in 1998, which means they're rapidly nearing the 30-year anniversary. Players from all US states can sign up, deposit, play and cash out with ease.
The casino is licensed by the Government of Anjouan, which is an autonomous high island in the Comoro Islands in the SW Indian Ocean. The Gaming Board of Anjouan started issuing licenses in 2005, and Slotland is not the only licensee.
This is, of course, a license no stronger than any of the Curacao licenses, but in case of Slotland it doesn't matter. What matters is that the casino is in operation for almost 30 years and that the players report no issues.
We ran Slotland through our usual minefield of review criteria, and it passed with flying colors, with no red flags raised. That means Slotland is one of our top-rated US-friendly casinos and it will likely stay that way for a long time. Sign up and deposit with confidence.
Our Review Methodology
This isn't our first rodeo. All of the PlaySlots4RealMoney.com team are experts in online gambling and casinos. We've probably played at every online casino since they began in the late 90s.
Over time we've become very adept at reviewing casino sites. We know what to look for and we know what out readers will want to know.
So any casino review we do is in-depth and based on actual real money play at the site.
There's plenty of casinos which never make it to being featured on our site – for example if their service is bad, or security looks poor.
In this Slotland review we had two of our team test it out. They each deposited and played $150 and each played and tested the site for 2.5 hours. They then combined their notes into this review.
Slotland Casino No Deposit Bonus Codes (Claim Now)
We at PlaySlots4RealMoney.com made sure to offer you the finest Slotland no deposit bonuses.
$38 No Deposit Bonus at Slotland!
👉Use the Slotland no deposit bonus code FREE28PSRM to get a $38 no deposit bonus. You'll also get a 250% welcome deposit bonus up to $1,000 with that promo code.
Use this link to sign up, and use the correct promo code to get the bonus.
If some Slotland promo codes expired or don't work, then you'll simply fall back to the usual offers available at the casino. In case of Slotland they're always great, and there are some bonuses that you can claim all the time, month after month.
Slotland Casino Welcome Bonus
Make sure to use our links when signing up with Slotland to get the exclusive bonuses, no deposit bonuses and free spins.
Here we'll list the usual Slotland Casino bonus packages that are available on their website, excluding our exclusive deals.
Slotland has a welcome bonus package on the first 10 deposits that perhaps overly complicates things and limits the bonus amount at the same time.
It's best to say that you'll get 100% up to $100 on your first deposit, and will then get 9 more reload bonuses of 50% up to $100. For each bonus you must use a specific bonus code, starting with WELCOME1 and ending with WELCOME10, otherwise it won't work.
What's great about these bonuses is that the rollover requirement is only 25x, which is a bargain as most casinos use 40x, so experienced players shouldn't have any problems with meeting the bonus requirements and finally withdrawing the winnings. All games at Slotland qualify for the bonus wagering requirement.
There are also other bonuses, some of which are really interesting.
Cashback 10%
The cashback bonus at Slotland will trigger automatically whenever you deposit $1,000 or more, and you'll get email instructions on how to claim your $100 bonus. There is a fair 1x wagering requirement on the bonus, which simply means you can't just cash it out but must wager it on something first.
Monthly Mystery Bonus
Be on the lookout for the Slotland email newsletter, as it will contain the minislot you need to play to reveal your Monthly Mystery Bonus that has a 10x playthrough requirement.
Other Bonuses At Slotland
You'll also find a lot more Slotland bonus codes on their website every month, and there will be specific bonuses for the game of the month as well. There is really no shortage of bonuses at Slotland. Once you get hooked on their USA-friendly slots, the casino will keep giving you new bonuses to play these slots with.
What Games Are There At Slotland?
Slotland is one of those casinos that offer exclusive slots. That's both a pro and a con. While you can only enjoy playing these slots if you visit Slotland as you won't find them anywhere else, that also means that there are zero slots that weren't designed in-house by Slotland. Also, there's only 60 or so slot games to choose from.
However, the variety of themes and styles is excellent. Whether you're a fan of classic slots or you prefer more modern games with advanced features, there's something for you at Slotland Casino.
Some of the most popular slots available at the casino are:
Alice in Wonderland – 5 reels, 30 paylines, progressive jackpot
Phantom of the Opera – 5 reels, 30 paylines, free spins and a bonus round
Neon Reels – 5 reels, 30 paylines, stacked symbols, Wilds, free spins, bonus game
Ninja Power – 5 reels, 40 paylines, expanding Wilds, free spins, bonus game
The RTP for some of the games is known, so we can recommend the best ones. Birthday Bash has 96%, Castle Siege has 95.50%, Aztec Adventure has 95.40% and the aforementioned Alice in Wonderland has 95.10%. These would be the top titles to play if quality return to player is your main concern.
Slotland is also big on video poker, of course, also developed in-house. There are 13 video poker versions at time of writing, and Aces & Faces seems to be the best-paying one, with RTP of 97.80%.
Explore the Slotland game range now.
Slotland Casino Payment Options
Slotland Casino keeps it simple and so should you, which means you should really be using cryptocurrencies to make your deposit and later the withdrawal. Visa, Mastercard and American Express are also available for deposits, but in this case you'll still have to process a withdrawal in some other way – and you'll likely again fall back to crypto in order to avoid having to use checks (processed only on Tuesdays, and after processing you'll wait for 10 days). So it's just better to use crypto right away.
Cryptocurrencies available are Bitcoin, Litecoin and Bitcoin Cash. The latter two have very low fees so pro users choose them ahead of Bitcoin that tends to have larger fees during bull markets and the hype. But Bitcoin is fine as well.
If you deposited using cryptocurrencies then the minimum withdrawal is $25, and if you used Visa, Mastercard or Amex then the minimum crypto withdrawal is $100. The minimum crypto deposit is only $5 while for credit cards it's $45.
Deposits are instant and the withdrawals will be processed within one business day. Most of the time this means you'll get your withdrawal the same day, provided you have a fully verified account.
Deposits are converted to USD, and converted from USD back to crypto upon withdrawal.
Slotland Mobile Casino
All the games are still available if you visit Slotland from your mobile devices, and all the bonuses will still be available – as long as you used our links when signing up.
It's perhaps even easier to deposit and withdraw when playing on your mobile device, as crypto apps make the payments quick and easy. You'll still be fine with a desktop device, of course. You can play at Slotland regardless of your device of choice, they will all work great.
Customer Service
Customer service at Slotland is available 24/7 for any enquiry you may have. There is also a FAQ section and a Bitcoin depositing guide that you might want to check out first. The customer service team will be there to assist you with your question, which is most likely to be about depositing and withdrawing, or security verification you must pass prior to requesting a withdrawal.
We tested the customer service at Slotland multiple times and they were super helpful. It didn't take them long to respond and their response was top notch.
Slotland Casino – Pros And Cons
Every casino review we carry out is independent, thorough and balanced. So we don't just cover what we love about it. Before we wrap this review up, here's a quick fire guide to what we liked (and didn't like) about Slotland:
Pros
Good proprietary slots
US players accepted
Lots of bonuses
24/7 customer service live chat
Fast crypto withdrawals
Cons
Proprietary slots only
Withdrawals not processed during the weekend
Slotland Casino Review – Our Summary
Slotland is one of the most reputable US-friendly casinos and won't do anything to ruin their reputation, so you can safely sign up and make a deposit. This is one of our top-rated casinos. Regardless of the US state you reside in, Slotland will accept you as a player.
Slotland is all about their proprietary slots. You'll love them or hate them. Judging by their almost 30 years in business, players love them. So you should at the very least try them out, using our links to sign up, of course.
Slotland Casino – Key Facts
| | | |
| --- | --- | --- |
| 💰 | Bonus | 100% |
| ❔ | Payout Rate | 99.8% |
| 🎲 | No. Of Games | 100+ |
| 📅 | Founded | 1998 |
Slotland Casino – FAQs
Is Slotland a good casino?
Slotland is an excellent online casino with a long standing reputation of paying the winners. Players from all US states are accepted and can play the Slotland proprietary slots and video poker.
Is there a no deposit bonus at Slotland Casino?
Yes. If you sign up using our links and use the correct bonus code, you'll get a $38 no deposit bonus at Slotland Casino.
What are the best slots games at Slotland Casino?
Some of the best proprietary slots at Slotland Casino are Alice in Wonderland with its progressive jackpot, and Phantom of the Opera. There are over 60 slot games available, and all of them are great, but it seems that the progressive jackpot slots are the most popular.
Can I get a no deposit bonus at Slotland Casino?
Yes you can, if you use our links to sign up. Make sure to check this page for any no deposit bonuses that we may have found for you.
Does Slotland have a mobile app?
Slotland doesn't have or need a mobile app as such, as you can access the Slotland website on your mobile browser and enjoy all the games, bonuses and features of Slotland.
Who owns Slotland casino?
Slotland Casino is owned by Slotland Entertainment S.A.