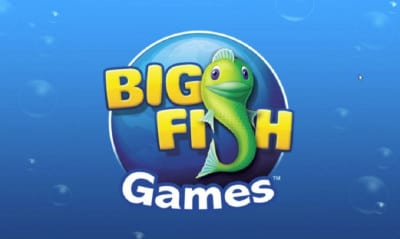 Movers and shakers in any industry are always in high demand. A company's success is usually a trickle-down effect starting with senior management and working its way through the ranks. In a recent press release posted on the website www.aristocrat.com, Big Fish Games announced the addition of a new managing director and president that is sure to shake up the online gaming industry.
Big Fish Games had already earned the reputation of being one of the top innovators in the online gaming industry as well as a world-class publisher of a diverse selection of casual game franchises. Based in Seattle, WA. with a regional presence in Oakland, CA., this company is part of Aristocrat Leisure Unlimited.
How Does Big Fish Games Land a Big Fish For The Company's Top Brass?
Jeff Karp built his outstanding reputation in the gaming industry over the past 15 years. He held prominent positions at Electronic Arts (EA), Zynga and GSN Games over the course of his highly successful career. He was Executive Vice President, Play Label at EA, Executive Vice President, Chief Marketing and Revenue Officer with Zynga and Executive Vice President, Social and Mobile Games with GSN Games according to the Aristocrat release.
Karp will now assume the role as Big Fish Game's Managing Director and President with the task of overseeing the company's continued growth as a leader in the gaming industry. He inherits a strong portfolio of games highlighted by Big Fish Casino, Cooking Craze, Gummy Drop, Fairway Solitaire and Jackpot Magic Slots. These games and more have been played on a global scale by millions of users.
In his tenure with EA, Karp was credited with building multi-million-dollar franchises led by EA SPORTS. Also under his watch in his various industry roles, games such as Words With Friends, Farmville, The Sims franchise, Bingo Bash and GSN Casino became household names among the vast legion of online gamers.
Words With Friends, Farmville, Bingo Bash and GSN Casino Comes To Big Fish Games?
Most recently, he held the position of Chief Executive Officer of Sports Illustrated Play. This was a digital platform that focused on youth sports. It was recently acquired by Comcast/NBC earlier this year. Jeff was credited for building the Sports Illustrated Play program into a digital platform that grew to 17 million users on a monthly basis.
Jeff Goldstein is the current Chief Digital Officer/Chief Strategy Officer at Aristocrat and he was quoted in this release as stating, "I am delighted to welcome Jeff Harp to Big Fish. Jeff's expertise in growing games into global entertainment franchises is unsurpassed. His proven track record and deep experience in the games industry makes him the ideal person to drive Big Fish's growth strategy, and ensure the business delivers to its full potential.
Speaking in his new role with Big Fish Games, Jeff added, "I am honored to be working with such a creative and talented group, who are focused on enhancing life through exceptional play. Big Fish is a content-rich company and its employees are passionate about making great games that bring joy and fun to millions of players around the world. I look forward to working with everyone at Big Fish to deliver our growth plans for the benefit of our players, our people and all our stakeholders."