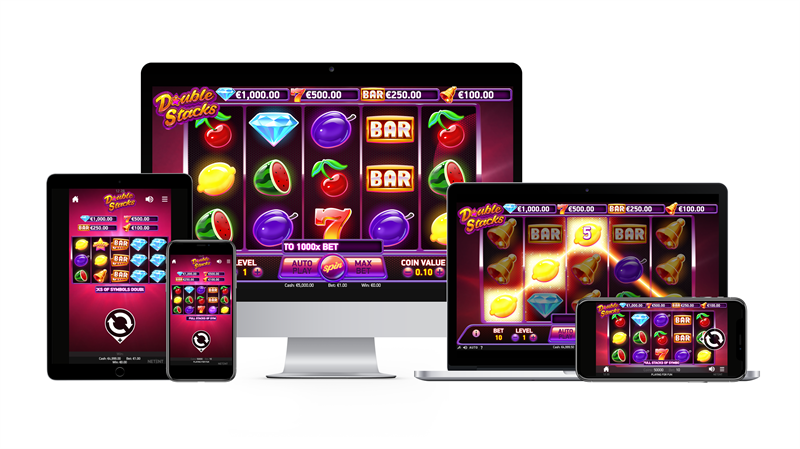 Have You Heard That NetEnt Casinos Channel Timeless " Fruity" Slots for Its Latest Mobile Slot Machine Release? There was a time where spinning fruits along with a BAR symbol and the number seven dominated the reels at many of the slot machines in play at land-based casinos in places such as
Nevada and Atlantic City. Today's leading developers of electronic gambling games, including slot machines have expanded those horizons dramatically through innovative design features.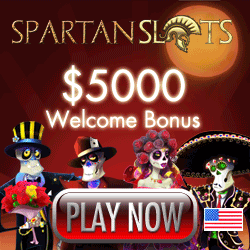 Who says you can't go back? In a recent product news report on NetEnt's company website, one of the top electronic gaming developers in the world announced the release of a new slots games that pays tribute to the past and the "fruity" slots design.
When Does NetEnt Release The New Fruits And Bars Slot Machine?
The new game is called Double Stacks and it comes equipped with all the bells and whistles that should appeal to real money online slot machine players both young and old. Filled with double stacks, free spins and stacked symbols, this land-based casino-inspired slot machine also offers lightshow-style graphics. The inspiration behind a new twist on a classic design was to show players just how fun and exciting trying your luck on a five-by-three reel slot machine can be.
Taking full advantage of this timeless theme, Double Stacks gives players a visual treat with a cornucopia of falling fruit pieces as the centerpiece of excitement for the classic five-reel design. This new release incorporates a Double Stacks feature that doubles all stacked symbols that land flush in the reel. The machine also offers features that double free spins where wilds can also be doubled up.
Henrik Fagerland is the Chief Product Officer at NetEnt and he was quoted as saying in this product report, "We wanted to celebrate the enduring appeal of fruit style video slots and we are delighted with the result." He went on to add, "The key to Double Stacks is ageless simplicity, combined with radiant visuals – we are sure it will be a hit with old-school players and newcomers alike."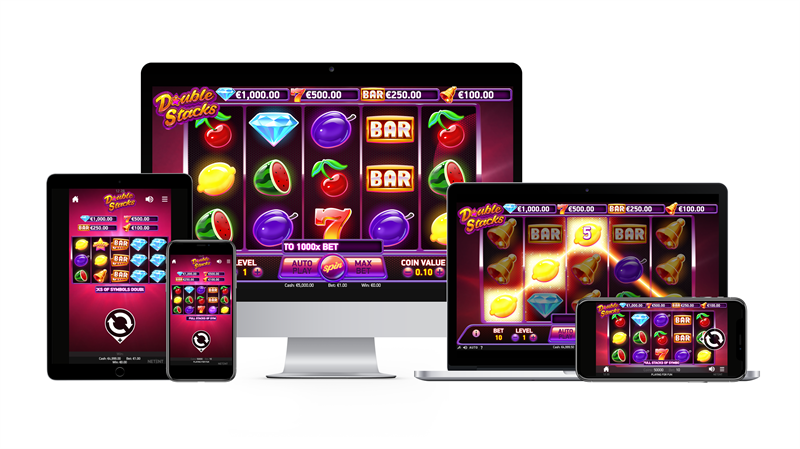 Net Entertainment Casino Slot Games Are Some Of The Most Popular Titles On The Internet
Net Entertainment offerings include some of the most popular video slots ever produced. Never one to rest on its laurels, innovation has always been a driving force behind its product releases. Double Stacks is a perfect example of how the wheel can be reinvented, especially as this pertains to the spinning reels of a redesign of one of the most timeless themes in real money gambling on slot machines.
From the company website, NetEnt describes its company as the 'leading provider of premium gaming solutions to the world's most successful casino operators." Company accolades have referred to NetEnt casino games as cutting edge and true pioneers that continue to drive the electronic gambling machine industry.
NetEnt also takes great pride in the people that are behind the company's success. This group has been providing flexible digital casino solutions so its customers can be:
–Unique
–Premium
–Informed and Ahead
The company's live mobile casino apps include a wide range of game choices with a digital experience that makes NetEnt "a cut above the rest".