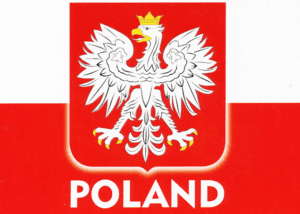 The list of online gambling companies that are not accepted in Poland is getting longer and longer each day.
Polish gaming operators are now wondering how they will make real money online casino gambling sites when authorities continue to name several companies that are not allowed to operate any online gaming activities.
The gaming administration in Poland says that their aim of adjusting gambling laws is to make them in line with other competitive markets across the European Union.
However, this act has created a recent exodus of gaming companies who feel that they are not prepared for the new legislation that requires heavy taxation on whatever revenue collected from gaming companies.
Operators argue that they'd rather quit the market because new laws will make profitability in the industry almost an impossible phenomenon.
On Friday, Poland's Finance Ministry released a whole new list of companies that operate online gambling business illegally. According to the ministry, the list includes renowned gaming firms that have been in the industry for a long time such as Vulkanbet, Bet-at-home, and Marathonbet.
When making the announcement, the ministry stated that they were going to hasten rules, which will make it even harder for operators to start and deal with illegal gambling activities.
Gaming companies that have been deemed illegal are those that have not acquired an operating license as it directed by the responsible ministry, which took effect on April 1.
During the Friday announcement, the Finance Ministry also directed ISPs in Poland to block visitors access to all sites that are included in the list of 'illegal' online gambling providers, a move that has caused a spark of migration from 'Poland' a group of companies listed on the illegal list.
The new direction by the Ministry of Finance, which requires all ISPs to block sites' access, also warned ISPs that if they do not comply with this latest regulation, they will be fined $64,500 for each violation.
The Good And The Ugly
Recently when Poland enacted online gambling laws that showed quite a large amount of liberation of online gaming. However, nothing sweet comes on a silver plate.
The other side of the liberation seems to give operators a headache. They have been asked to pay huge sums of money in the name of tax, which gaming operators now say that it is not going to work.
They argue that the new regulation to give 12% of their gross collection as a tax is totally out of this world.