Harrah's Casino Philadelphia
Pennsylvania is home to some high-end gaming casinos in PA that the world has ever produced. Among them is Harrah's Philadelphia Casino & Racetrack. You can find this gaming facility at 777 Harrah's Boulevard, Chester in Pennsylvania. You will be surprised by what you will encounter here. But before you think too far, here are the facility's statistics:
Learn The Truth About Harrah's Racetrack In These Reviews
1. Gaming machines – 2090
2. Table games available – 126
3. Poker tables available in the resort – 28
4. The resort is open 24/7
5. There is plenty of parking space at the Harrah's Philadelphia (both valet and self)
6. The total square feet of gaming is 100, 000
7. There are 14, 000 square feet of convention space
C-Bar, the Block, Racing Venue, The Copper Mug, Meeting & Events facility
Some of the amenities that are available at the Harrah's Philadelphia Casino & Racetrack include C-Bar, the Block, Racing Venue, The Copper Mug, Meeting & Events facility. The Chester Hotels and WSOP Official Poker Room are also some of the amenities that will crown your day with the kind of ecstasy that you have been craving.
To boost the Philadelphia casino and hospitality sector, the Harrah's Philadelphia Casino & Racetrack, has also ensured that there are some restaurants that help to serve guests with their favorite meals.
Restaurants
1. Starbucks
2. The Market
3. Guy Fieri's Philly Kitchen + Bar
4. Krispy Kreme
5. Philly Steak Shack
6. Mien
7. Cove Steakhouse & Raw Bar
Harrah's Casino Philadelphia Review
You can find this popular gaming facility in Chester, Pennsylvania. Among the notable things that you will see in the facility's 100,000 square foot casino space are some 2090 slots and gaming machines. Harrah's Philadelphia casino& Racetrack has the highest number of table games than any other gaming facility in the Pennsylvania sector as well as Delaware.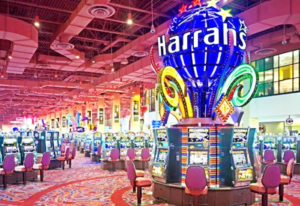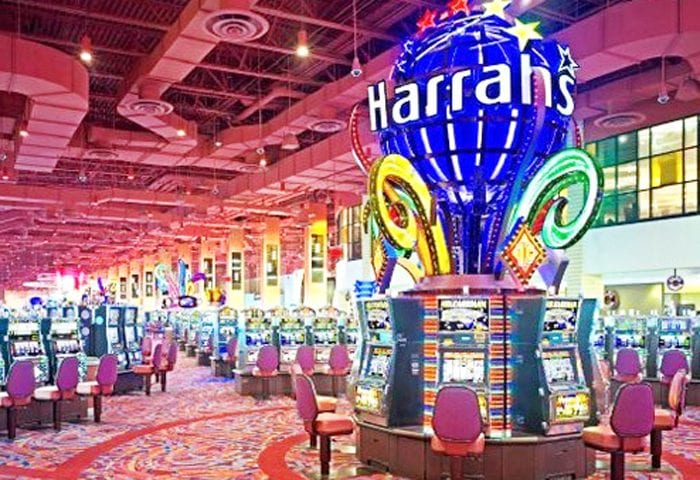 Betting Horse Races On The Internet
If you are a fan of horse racing betting, then there is no reason to panic. There is plenty of racetrack and simulcast space courtesy of the game's facilities available in Harrah's. Live harness racing usually takes place from April through to December. It is also important to note that Harrah's Philadelphia Casino & Racetrack is open 24/7.
If you love playing slots than any other games, then consider yourself set. Furthermore, you will access plenty of choices. For starters, you right from penny machines all the way to high limit games. Additionally, the facility recently added some 250 new video poker machines, which give players several options.
Indeed, there are 126 tables to select from. Ultimately, this means you will still have plenty of gaming options. whether you love slots, poker, various table games, you have everthing at your fingertips. You will also find 4 different electronic tables that come without a dealer! Restaurants, the hotel and poker room are all at your disposal. The only thing that is expected of you is to take up the opportunity and enjoy whatever comes.