Winners New Britain Reviews
Have You Ever Been To The Winners New Britain Off Track Betting Parlor in Connecticut? Perhaps you are wondering what this Winners New Britain is in Connecticut? Well, it is a new off-track betting shop that was recently opened along 160 East Main Street, New Britain. If you have ever visited the locale, this latest off-track betting shop is just inside the Newbrite Plaza. Those who are interested in off-track events and can no longer fin them in other Connecticut casinos can now have a reason to smile thanks to the newest off tracking destination. Intertops is the one great Racebook to bet horses online.
Winners New Britain Reviews In Connecticut
Although there might not be many amenities around, there is no doubt that clients who want to enjoy their off tracking events can come at any time of the day. While at the Newbrite Plaza, you can access free self-parking all the time you enjoying the event of the day. Later that day, that is after you have experienced your off track event, you will have a chance to sleep in New Britain Hotels that offer exclusive services plus several other incentives to keep you coming back.
Find Connecticut Off-Track Betting Parlors Online
Winners New Britain is just a part of the chain of other betting shops that are owned and operated by a group called Sportech Plc, but they are using Winners. To meet with modern standards and give [players the real value of their time and money, Sportech Plc conducted a revamp of all their fifteen of tracking shops in the past few months.
When you check in the Winners New Britain, you will realize that two large rooms are considered primary. Besides, there is a VIP room that comes with added advantages. Granted, you will be needed to pay slightly much on drinks that are served in this VIP room, but the cost of the soft drinks cannot in any way be compared with the kind of excellent service that is offered in the VIP area.
Although there are giant screens mounted on the walls of the two large rooms, you will find that the kind of display in the VIP room is so big and better. Do not forget that because not many people access the VIP room unless you are ready to meet the requirements, it is always a quiet and conducive place to visit.
Related: (CyberSpins Review & No Deposit Bonus Codes)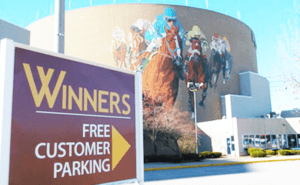 To help bettors place their various wagers, Winners New Britain has installed them enough monitors. You do not have to share a monitor with your fellow bettor. There are plenty of them for each of you. These are the same monitors that you will use to follow up your results.
Gaming At Winners New Britain
At Winners New Britain you will be allowed to bet on dog, and horse racing. It is also possible to place bets on jai-alai matches. Do not forget that individual monitors at the two main gaming rooms will allow you monitor your betting results as well as place various bets.
There is one condition though: all visitors who check in should be 18 years and over. You can reach the hotel by dialing (860) 229 5206 or visit Winners.com/locations/locations/new-britain/. Also, check out below for more information.