Slot Machine GURU IGT Eyes the Expanding US Sports Betting Market, The face of the real money gambling industry in the United States could be rapidly changing with the addition of legal sports betting on a state-by-state basis. A recent decision by the US Supreme Court recognized that individual states, not the federal government has the right to regulate legalized sports betting within their boundaries.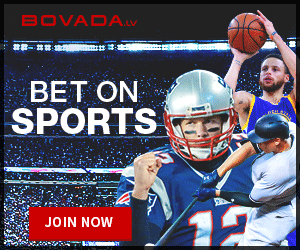 As many as 20 states may move to take advantage of this landmark decision in the coming months and that number could grow into the thirties over the coming years. According to a recent post on the Las Vegas Review-Journal's website by Richard Velotta, one of the biggest slot machine manufacturers in the world could be in excellent position to capitalize on legal sports betting in certain states in the US.
Will The Slot Machine GURU IGT Really Expand To The US Sports Betting Market?
International Game Technology. is widely recognized as the world's premier maker of slot machines for the real money casino industry. It appears poised to expand on that high level of success should the need arise in states that will pave the way for Legal online sports betting with the use of sports-betting systems.
Going Head To Head With Scientific Games, Based In Las Vegas
Based in London, IGT released their quarterly earnings last week. It also eluded to the fact that it was more than interested in becoming a major player in sports betting technology. It would compete head-to-head with rival Scientific Games, based in Las Vegas. IGT CEO Marco Sala was quoted in this report as saying, "Our offering is in pretty good shape," as part of last week's call with investors.
Online Sportsbooks For Italian Gamblers?
He made it a point to mention that IGT is already in the sports betting market in Italy with an 'end-to-end sports betting system' that includes a platform that can handle distribution as well as mobile software solutions. These have already been tested and licensed in the United States. This was part of a partnership between IGT and MGM Resorts International. Some of the states included in the company's plans for expansion were Michigan, Mississippi, Massachusetts and Maryland.
Will Sports Betting Be Legal In Rhode Island, Maryland, Mississippi, Massachusetts And Michigan?
Sala also said, "The timing and size of sports betting in the United States is an open question." The report also adds that IGT was the only company to submit a bid to provide sports betting in Rhode Island through a lottery system owned and regulated by the state. The company's biggest sphere of influence in the US would still be in Las Vegas. Through its existing sports betting systems and infrastructure, IGT managed over $12 million in sports bets in 2017.
✓ Articles That May Interest You ·
· MLB Friday Best Bet Parlay Betting Plays For May 18, 2018
· Pixel.bet Is Set To Change The World Of eSports Wagering Thanks To Its Dedicated Platform
· Mississippi Casinos Gear Up for Legalized Sports Betting
· Where To Find The Best USA Bitcoin Casinos & Sportsbooks?
· Irish Criminals Continue To Launder Large Sums Of Money Through Bookmakers As Regulator Misses
When Will The Slot Machine GURUS IGT Expand To The US Sports Betting Market?
Also covered in last week's investor call was a projection of between $1.7 billion and $1.78 billion in cash flow in 2018. These numbers were shared with questions of sports betting volume, timing and market share still up in the air.
IGT started shipping slot machines to MGM Cotai to coincide with that first quarter opening. Similar plans are in place for the third quarter of the year with the projected opening of MGM Springfield in Massachusetts. Some of the other financial details included in the IGT earning report included a net income of $251 million on revenue of $1.21 for the quarter ending March 31.