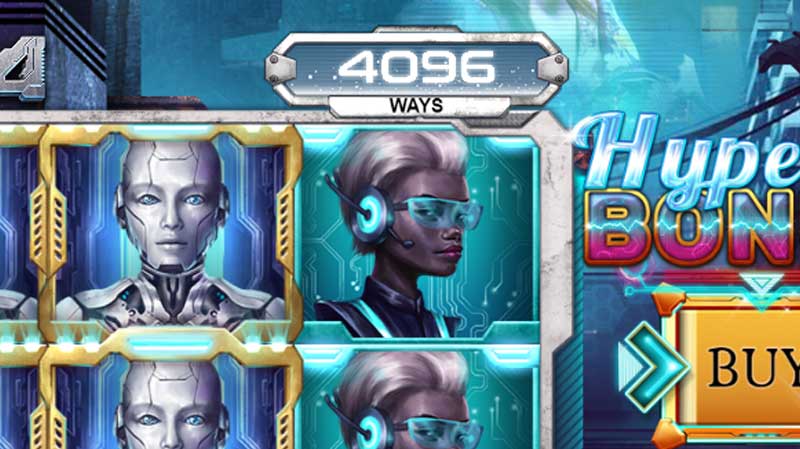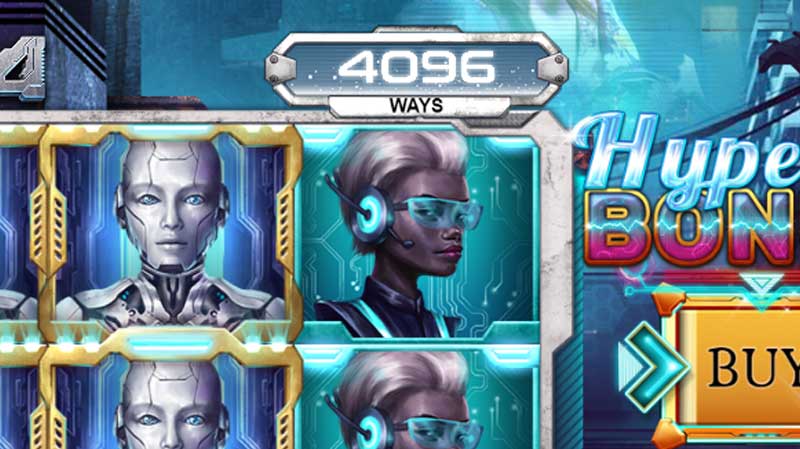 Whether you are playing real money slots at a land-based casino or through an online application, innovation is the name of the game. Today's top gaming companies are committed to enhancing the playing experience. They are also committed to enhancing the ways to hit it big playing their games. The combination of a higher level of entertainment with more ways to win is the driving force in the gaming industry.
One of those gaming development companies on the cutting edge is Kalamba Games. Recently, they issue a press release on Kalambagames. Furthermore, they discuss the big news, which is the release of Machina slots game. Moreover, this is the latest in a line of games that offer variable ways to pay. Also, they refer to the game as Megaways for its five-figure ways to payout winners.Also, see how Kalambria releases another new game
over here

When Does Kalamba Games Release Its Latest Megaways Pays Slots Game?
Using an android inspired sci-fi theme, Machina relies on beautiful animation as one of its most attractive features. The entire game is packed with in-game features that have become standard with Kalamba's entire slots portfolio. Whether you are a VIP player or fairly new to online slots, Machina has been designed to deliver the most engaging playing experience yet. Indeed, the company describes this game as 'volatile at its core'. It also delivers a 'fresh Kalamba Games twist' on the popular variable ways pay Megaways.
Machina Slots Offers 46,656 Ways To Win
Machina is a six-reel format with up to 46,656 ways to pay off in a winning way . It includes multidimensional wilds and symbols. Winning opportunities revolve around three levels of bonus jackpots. There is also an increasing bet level for high rollers looking for those maximum real money slots payouts. Furthermore, Kalamba offers one of the most popular game features, which is the Hyper Bonus. Included in Machina, this feature creates a shortcut to the 'high octane' bonus rounds with a special bet.
Another popular feature are fiery scatter symbols designed to trigger free spins. This leads to building cyborgs and collecting circuit boards for additional free spin triggers. Collectively, players of all levels will be enticed by everything this latest offering brings to the table.
The total list of in-game features Of Machina Slots By Kalamba Games are highlighted by:
1. Free Spins, including bonus, scatter symbols trigger free spins rounds.
2. Free Spin Accumulator which collects symbols in bonus rounds for extra free spins.
3. Yes, Hyper Bonus as a special bet to fast track immediately to bonus rounds.
4. Indeed, Bonus Jackpots with three levels increasing with higher bets.
5. Naturally, They Build Quick Deposit Support into gameplay.
Machina is a shining example of Kalamba Games significant influence in the gaming industry. This is especially true when it comes to the company's entire portfolio of real money online slots.
Indeed, three principals power Kalambra. Obviously, they are Monetization, Engagement, and Retention. In 2019, Kalamba gets off to a strong start. However, in 2016, a few C-level industry veterans open Kalabra. Moreover, they dive into social apps. Also, they have a significant experience in RMG (real money gambling). Additionally, Kalambra's other strengths are B2C operations and B2B products.
Kalamba successfully identified a gap in the marketplace between the social casino and RMG and continues to gear its effort towards bridging the two.
• Source: Machina released From kalambagames.com On January 16, 2019.