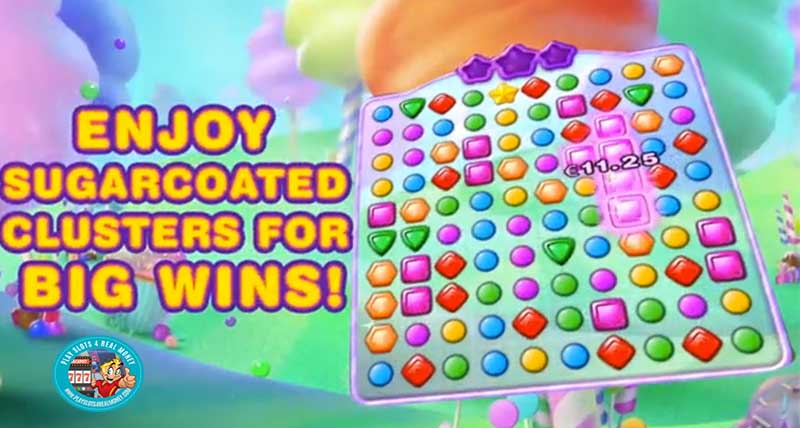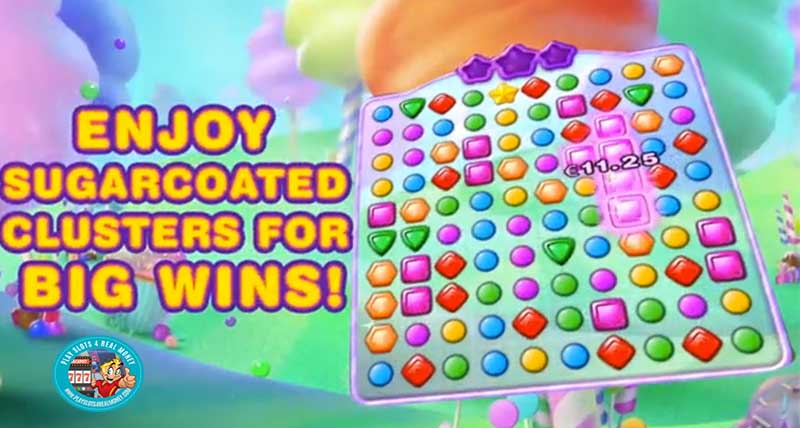 With a company name like High 5 Games, you know the fun quotient is always set on high. The famous content company's latest slot game release is a true sweet treat. Any time that candy is the primary theme, colorful graphics and a captivating soundtrack are sure to follow. High 5 Games takes sugarcoated rewards to a whole new level with CANDYBLASTED. Any slot presented in all capital letters will immediately raise the bar. This gaming company has exceeded the expectation level just with the size of this slot.
Slot Players With A Sweet Tooth Don't Have To Break Out Their Candy To Play High 5 Games' Release
CANDYBLASTED is a 10×10 design. This is basically double the size right out of the gate compared to most standard slots. Players are taken to a candy-filled world . There are jolly treats and delectable colors.
The base game will form a winning cluster of candy symbols. This can also activate the Racking Up Riches feature. The symbols that are not part of a winning cluster will disappear. They are then replaced by new symbols in an attempt to win again.
These new symbols on CANDYBLASTED slots can cling onto an existing cluster.
They can also form a brand new cluster. This process will continually repeat itself until there are no more additional symbols to add. At this point, players can then sit back and claim their earned rewards. The Racking Up Riches feature offers additional chances to win. Players are given another opportunity to add transforming symbols to the mix. This is through the use of a special magnet mechanic. Three stars in any winning cluster during this round will trigger the Free Games Bonus. If you want to try more sweet slots, take a look at Sweet 16.
CANDYBLASTED stands on its own as an exciting game with high win potential. This is also one of High 5 Games' most unique offerings. Launched in early September on High 5 Casino, it has already received rave reviews from initial players.
The CANDYBLASTED slot game was designed for real money play on the company platform VAULT.
Yet, it was also adapted to be played for free on a social gaming platform. The formal launch took place on Sept. 23. This was on a global scale to every available market. It will not be limited to an exclusive run with specific operators.
Lauren Gazneli is the Senior Manager of Client Partner for High 5 Games. She had this to say about the new release. "This game is sure to fulfill your sweet tooth cravings. CANDYBLASTED promises to bring scrumptious fun to the online casino world. With candy cluster cheer when players stack up delightful wins with Racking Up Riches." She went on to add:
"The release of CANDYBLASTED continues to support our commitment to bring high-quality games that are packed with fun and entertaining features to the market. This game marks our first launch of the new season. And we are excited to see it go live with our partnering operators around the globe."
A MUST READ: It's Your Chance To Win $2000 In Guaranteed Cash Prizes With Super Sweets & Sugar Pop Slots Tournament.
This new title joins the following popular High 5 Games' lineup:
Triple Double Da Vinci
Beer Barrel Bash
Eagles' Flight
Way Out Wilds
• Source: High 5 Games Realistic CANDYBLASTED From High5games.com On September 12, 2020.
110