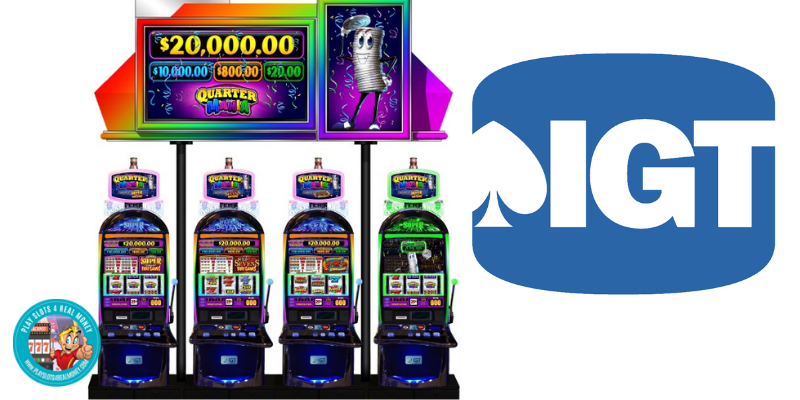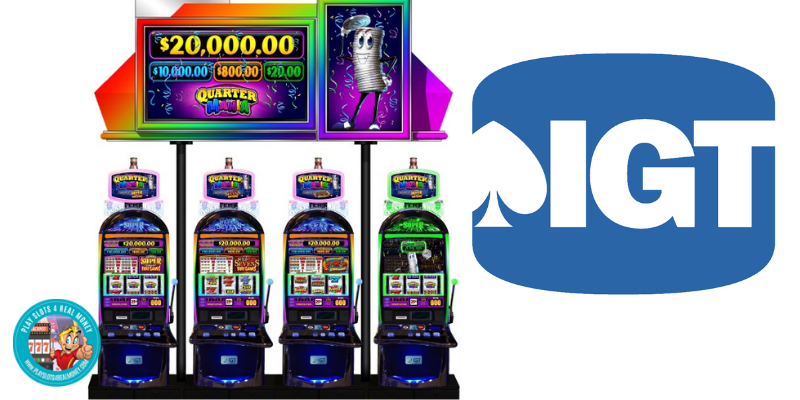 Recently, IGT Innovation S3000 Video Slot Cabinet Debuts at Grand Casino Mille Lacs in Onamia, Minnesota. It also designates one of the most influential gaming companies in the entire casino industry. Both a pioneer and innovator at the same time, IGT has blazed a trail for others to follow when it comes to gaming technology.
When Does IGT Innovation S3000 Video Slot Cabinet Make It's Debut At This Minnesota Casino?
Highlighted on the company website, the latest innovation is in the realm of 3 reel slots. The company announced the launch of the S3000 video slot cabinet. The debut will take place at Grand Casino Mille Lacs in Onamia, Minnesota.
IGT became the first gaming supplier to gain approval in that state for video slot games with spinning reel cabinets. The significance of this innovation is tied to a new form of in-demand gaming.
The S3000 is also an expansion of an original concept. Popular titles can now be converted to this new exciting gaming experience. Everything is enhanced from spinning reels, flashing lights, genuine audio sounds and big win celebrations.
The new S3000 cabinet slot machines at Grand Casino Lacs have been adapted to famous slot titles such as:
Pick Diamond
Triple Jackpot Jewels
Robbie Sawyer had this to say about these new slots as the Grand Casino Mille Lacs Vice President of Gaming:
"Introducing IGT games on the S3000 cabinet instantly elevated the excitement and diversified the entertainment we can offer Grand Casino Mille Lacs guests. Grand Casino Mille Lacs is proud to be the first casino in Minnesota to showcase IGT's spinning games. And is delighted to observe our guests enjoying the quintessential gaming experiences they deliver."
Also offering his thoughts on the launch was Nick Khin. He is the Chief Operating Officer, Gaming at IGT. His statement included:
"By deploying IGT's S3000 cabinets, Grand Casino Mille Lacs is the first casino operator in Minnesota to benefit from the player appeal of the industry's most iconic spinning reel cabinet. And the strength of IGT's vast spinning reel content library."
Mr. Khin went on to add:
"IGT's recent regulatory approval to deploy mechanical reel games in Minnesota presents a meaningful growth opportunity for the Company and our casino customers throughout the state."
Over the years, IGT has grown to become a global leader covering numerous facets of the gaming industry. The focus is on delivering entertaining and responsible gaming experiences for players across all channels.
Focusing on regulated markets, this reach extends to gaming machines, lotteries, sports betting and digital entertainment.
The company has been very successful at leveraging its deep portfolio of compelling gaming content. A substantial investment has been made in the area of innovation, player insight and operational expertise. This also includes cutting-edge technology and system solutions.
IGT has fostered business relationships around the world to form its global approach to expansion. This covers more than 100 different countries through these regulated markets.
 You May Also Like:
The company continues to create value "by adhering to the highest standards of service, integrity and responsibility" in direct accordance with the IGT mission.
• Source: IGT Modernizes Gaming in Minnesota with Debut of S3000 Spinning Reel Cabinet at Grand Casino Mille Lacs from IGT.com On January 21, 2021.