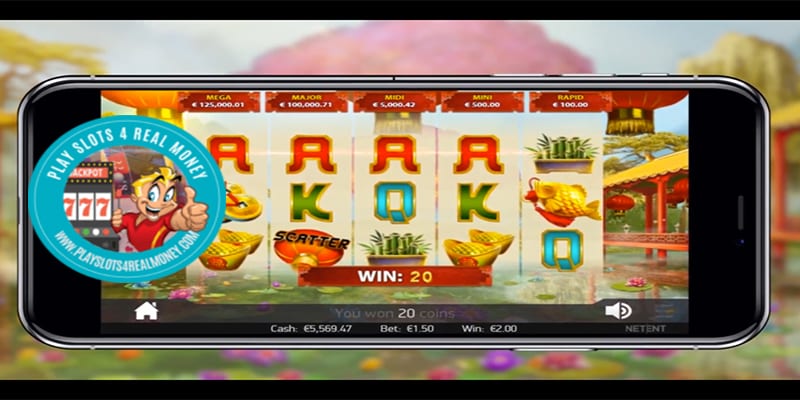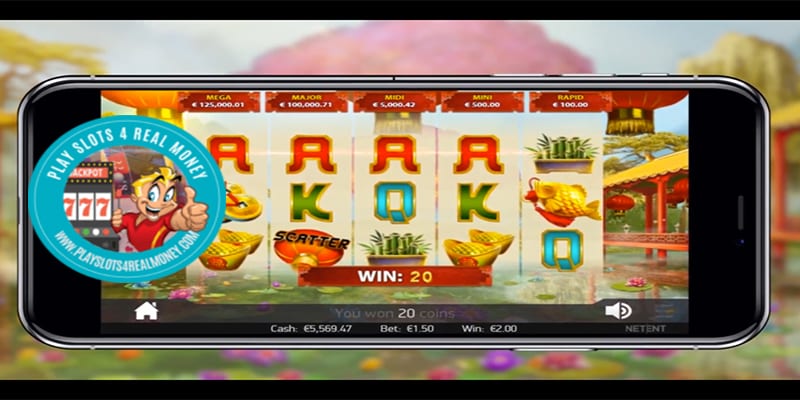 Anyone who loves to play real money slots online is always looking to hit it big. With the help of NetEnt's latest video slot this new release just might fit the bill. Recently highlighted on the company website, www.games.netent.com, this 5×3 reel offering lives up to its title.Indeed, NetEnt's latest slot machine release, "Imperial Riches" truly offers players wealth with three progressive jackpots!
https://youtu.be/CftRjYJYtWY
Learn About The Features Imperial Riches Has
Imperial Riches is set in a far away land with the most beautiful garden you will ever see. It is also filled with gameplay features ready to reward lucky players such as:
Avalanche Free Falls
The Lucky Pond bonus game
The Jackpot game with five different jackpots
The Avalanche Free Falls is triggered by a winning line bet. Located in the main game by Net Entertainment, Free Falls symbols fall into position on the reels instead of through a spin. With the exception of Scatter symbols, all winning combinations light up and disappear. This makes room for a second Avalanche of symbols possibly triggering even bigger wins. The Avalanche will continue to cascade symbols until there are no more winning combinations. Now, take a look at the official Youtube video.
Using the backdrop of a Chinese garden, the Far East is presented in all of its glory. Game symbols stay true to a traditional Chinese theme. Lucky charms and bamboo are high-paying symbols. The Scatter symbol is a Chinese lantern and Wilds are golden gongs. In the jackpot game, rare jewels are consumed by coin fish that are multi-colored. The game's background is made up of a beautiful Chinese palace surrounded by lotus flowers floating in water.
Free Falls Scatters & Innovative Wild Substitution Symbols
Another innovative gameplay feature are Wild Substitution symbols. They act as substitutes for all other symbols with the exception of the Scatter. In this game, wild symbols only appear on reels two and four.
Indeed, three Scatter symbols located randomly on three reels activate Free Falls. Ultimately, this activates 10 Free Falls. For every additional Scatter in the main game, another five Free Falls are earned. The maximum amount of Scatter symbols that can be received is nine. This adds up to a maximum of 40 Free Falls.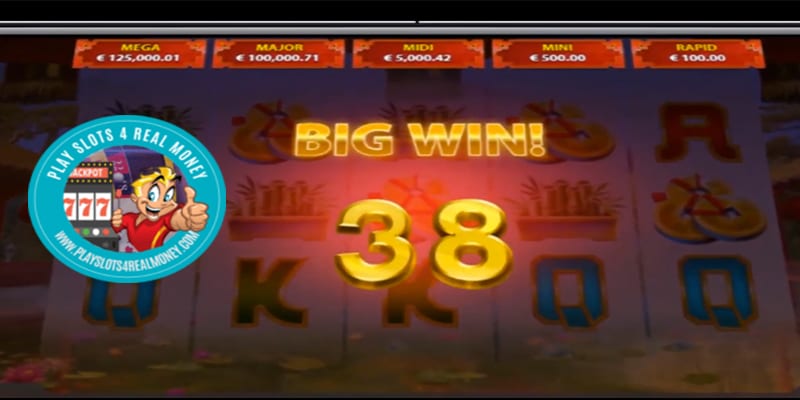 During the Free Falls, a player can also collect jewels. They are used to play The Lucky Pond bonus game. All the winning symbols from winning bet lines are counted as jewels. In the bonus game of Imperial Riches, the jewels cascade down into the pond. From there, they can be eaten by either Bonus Fish or Coin Fish. If a Bonus Fish eats three jewels, the player enters the Imperial Riches Jackpot Game.
The Lucky Pond bonus game allows players to collect jewels. The amount collected depends on the number of winning symbols on winning bet lines. The number of jewels in the Imperial Riches Jackpot Game remains a constant; 50 jewels.
In the Imperial Riches Jackpot Game, the five possible jackpots consist of:
Three Progressive Jackpots: Major, Mega and Midi
Two Fixed Value Jackpots: Mini and Rapid
The Jackpot Game is played with one Coin Fish and five Jackpot Fishes. If one of the Jackpot Fishes eats three jewels, the corresponding jackpot is won. Only one of the five jackpots can be won during this game.