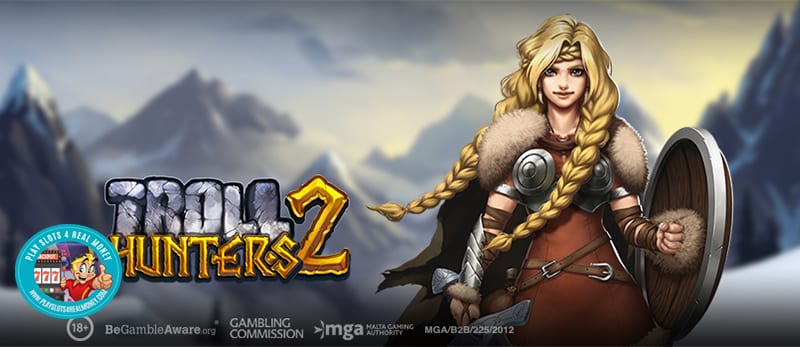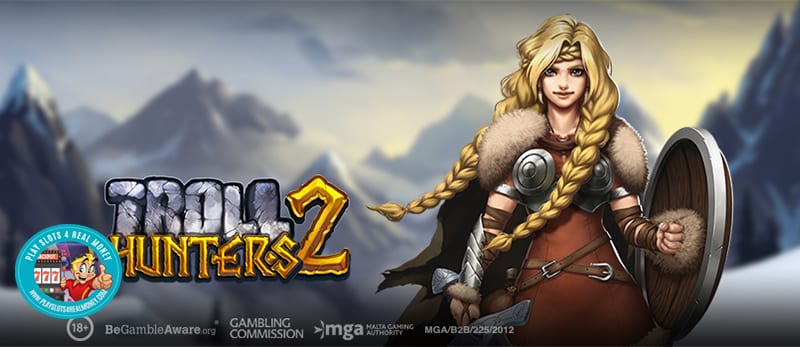 There is a good reason why top-notch gaming development companies like Play'n GO release sequels. It can usually be traced to the overwhelming success of the original game. Back in 2013, one of the company's biggest all-time hits was released. The video slot was titled Troll Hunters. Seven years later, the company is hoping that lightning can still strike twice given the long gap in time.Over the past few years, Play N Go has increased its exposure to Portugal, and many other countries.
https://youtu.be/xEB3FQaDOw4
Which Popular 2013 Slot Machine Sequel Did Play'n GO Release?
The new sequel is appropriately titled Troll Hunters 2. The general release for this new version was on June 18. Prior to that, it enjoyed a highly successful exclusive run with the Kindred Group. Based in Malta, this company operates a number of successful online casino brands. This run prompted Kindred to launch a campaign last fall using the hashtag #2019GameOfTheYear.
Troll Hunters 2 is a grid design. At the heart of the theme are hunters Yiva, Borghild and Astrid. These lovable but fierce characters are tasked with protecting their village from the threat of trolls.
An Interesting Find: Get Maximum Win Exposure With Ancient Egyptian Themed Five Reel Slot Machine of 2020.
The use of the grid design combined with Play'n GO innovation is rather evident right from the start.
Players have the option of deciding which of the three characters they will choose as a playing partner. Each of the three also brings a unique bonus feature to the table to add intrigue to this decision. Play'n GO's signature Win Spin feature is also part of the game. This guarantees a win with every free spin.
Going back to the original release, the game continues the narrative with these recognizable characters. The latest version adds a fresh take that will enhance the overall gameplay experience.
A MUST READ: Which Online Casinos Accepts Australian Players & Offers Big Slots Bonuses?
The sequel still has close ties to the original to help tie everything together. Two other Play'n GO slot series using these same techniques are Egyptian and Riche Wilde.
Martin Zettergren is the CPO with Play'n GO. He commented on the delicate balance in any sequel or game extension. His quoted thoughts on the subject included:
"There are many factors to consider when creating a sequel or adding a series of games. While you want to capture the familiarity of the original and keep the elements that made it successful in the first place. You can't simply retread old ground and expect the same results." He went on to add:
"We've always maintained that we only revisit titles when we feel we can bring a new dimension to what's gone before. And Troll Hunters 2 is a perfect example."
One of the design concepts that is very evident in any new game release is an immersive quality. Efforts also focus heavily on player retention. There is a reason why major online operators such as the Kindred Group gravitate towards all of Play'n GO's slot games.
The thought process that goes into game design is just part of the expertise this online casino software company brings to the table. Promotional support and marketing tools are also part of the whole package.
• Source: Play'n GO Revisit A Classic with Troll Hunters 2 From Playngo.com On June 18, 2020.
49695