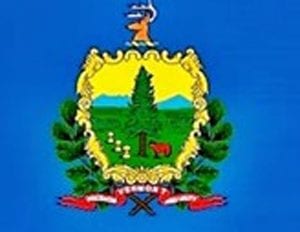 Vermont is the only state in the Northeast that doesn't allow sports betting, but this could change after HB 127 passed the Vermont House in late March 2023. The Bill has strong support from Governor Phil Scott, is facing no opposition, and could likely be passed in the Senate, as it has so far shown support for similar bills.
It seems the greatest hurdle to legalizing sports betting in Vermont has been jumped, and it was done quietly without any issues as the legislation went directly to a vote without discussion on the floor.
The Bill does not include any in-person retail wagering and is focused on bringing between two to six sports betting apps to Vermont. The Bill will now be considered in the Senate, likely in 2024, as it's difficult to expect the whole process to be completed in the same year.
You can read the entire House Bill 127 here.
What Happened?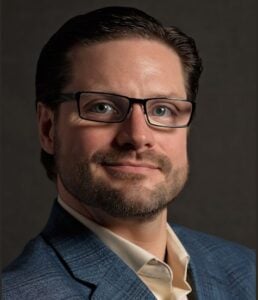 House Bill 127 has been proposed by Democratic representative Matt Birong, along with the support of nine other House members. Notably, six of these members belong to the Democratic Party. Interestingly, both the Democratic and Republican parties in Vermont seem to be on the same page when it comes to opening up the state's sports betting market. Governor Phil Scott, a Republican, has expressed his support for this Bill.
The House floor discussion on the Bill was limited, with only one lawmaker voicing their objection to it on the grounds that it may undermine college sports. The Bill did not face significant opposition during its previous committee stops, with lawmakers focused on topics such as the potential impact of Vermont sports betting on daily fantasy sports regulation, as well as implementing recommendations from a legislative study that was released in December.
What the Representatives Said
Vergennes Rep. Matthew Birong, a Democrat, said it was time for Vermont to allow sports betting.
"In the spring of 2018, the U.S. Supreme Court lifted a federal ban on the activity of wagering on live sports," Birong said. "Since then, 36 states have legalized the activity or have passed legislation preparing to do so, with seven more considering legislation to legalize."
St. Albans Rep. Mike McCarthy is the chair of the House Government Operations Committee, the panel that was initially looking at this bill.
"I think that most of us acknowledge that there are many Vermonters — we heard testimony, there are thousands of Vermonters — that are currently going just over the border or at least digitally going just over the border to place bets, and that that's a loss of potential revenue for the state," McCarthy said.
"It was a long time coming. A lot of work went into this over a few years, and it felt good to finally move the piece of legislation," Rep. Matt Birong, HB 127's sponsor, said.
Birong said he expects the Senate to thoughtfully consider his bill, noting that, historically, the Senate has been more supportive of legalized sports betting than the House.
What Would House Bill 127 Mean for Vermont Sports Betting
House Bill 127 proposes the authorization of the Vermont Department of Liquor and Lottery to operate sports betting via contractual agreements with operators, as well as the granting of regulatory authority over the activity to this office.
The Bill outlines a bidding process for the approval of qualified sports betting operators to enter the Vermont market and accept bets from players in the state. As per the proposal listed in the Bill, the commissioner can contract a minimum of two and a maximum of six operators to operate an online sportsbook in the state.
While betting on horse races would be legal, betting on collegiate sports would be restricted to schools located outside of Vermont, following a rule that matches Massachusetts' system. This serves as a layer of protection of collegiate sports, which is what some people and some lawmakers were concerned about.
Prospective sports betting operators would enter revenue-sharing agreements with the state after bidding for a license. The Vermont Department of Liquor and Lottery would have the authority to negotiate and set rates.
The Bill also includes several regulations aimed at promoting safer gambling practices, such as the creation of the Responsible Gaming Special Fund. This fund would be utilized by the Department of Mental Health for problem gambling-related services. Furthermore, the Bill prohibits sports betting operators from using the word "free" to describe their offers and promotions, as this trend that originated in the UK has quickly spread from to other US states that legalized sports betting, to protect them from false advertising.
Overall, this Bill offers regulated sports betting apps to Vermont players, affording them greater protection than currently exists. Additionally, a significant portion of the funds raised from the activity would go back to Vermont.
How Much New Money in Vermont's Budget?
Lawmakers estimate that Vermont's sports betting market could generate up to $15 million annually, although the exact value of the market is currently unknown and will only become apparent after the regulations have been in place for at least five years and the market settles.
The cost of licensing will vary depending on the number of operators that will be active in the state. A single operator would pay $550,000 for a license, while the maximum of six licensees allowed under the Bill would each pay $125,000, totaling $750,000 annually.
The funds generated from sports betting would be allocated to the state's General Fund. The Department of Mental Health would receive $250,000 from the wagering fund in the 2024 fiscal year to establish programs addressing gambling problems, with double the amount allocated in the following fiscal year as per the amended Bill. Vermont would receive at least 20% of the revenue that sports betting operators generate in the state.
The penalties imposed on companies that violate the state's online sports betting rules would increase under this Bill. For the first violation, the state would impose a fine of up to $25,000, $75,000 for a second violation, and $150,000 for a third violation. Furthermore, officials may terminate a company's license to operate in Vermont if they violate the new statutes.
What's the Situation in Vermont Right Now?
Right now Vermonters can travel to New Hampshire, download a sports betting app and place bets while they're in New Hampshire. But it won't work when they cross the border back into Vermont. And if someone from New Hampshire has the sports betting app, it'll work fine in New Hampshire, but it won't work if they visit Vermont.
It seems that the lawmakers recognized that Vermont is a geographically small state and that it's easy to cross the border to go place a bet, and were also wise enough to recognize that the gambling profits don't end up in Vermont but in that other state where the bet was placed.
Sportsbooks in Other New England States
Here is an overview of what sportsbook brands are available in other New England states. It's notable that DraftKings is available in every single one, with the other major sportsbooks available both in MA and NY: FanDuel, BetMGM, Caesars Sportsbook, WynnBET. These would be the most likely candidates to populate the 2-6 sportsbooks that will be available to Vermont players.
Massachusetts: Barstool Sportsbook, BetMGM, Caesars Sportsbook, DraftKings, FanDuel, and WynnBET
New Hampshire: DraftKings
New York: BetMGM, Caesars Sportsbook, DraftKings, FanDuel, WynnBET, BetRivers, PointsBet, Bally Bet, and Resorts World Bet
Maine: legal, not launched yet.
What Other US States Will Legalize Sports Betting Soon?
Of the 50 states, 36 have legalized sports betting, either online or retail, or both. Nine states are unlikely to do it.
Three states, Kentucky, Nebraska and Maine have legalized sports betting but the actual developments in the market are pending.
Other than Vermont, the states that could legalize sports betting soon are North Carolina and Missouri. Minnesota, Georgia and Texas could also potentially follow soon.