Nebraska Casinos
The state of Nebraska restricts casino gambling to Indian gaming casinos and racetrack casinos, known as racinos.Nebraska tribes operate five casinos. Four of these casinos are in Nebraska and one is on the state border inside Iowa near Omaha. The Winnebago Tribe in Nebraska owns two casinos: Iron Horse in Emerson and Native Star Casino in Winnebago. The Omaha Nation owns the Lucky 77 Casino in Walthill, the Santee Sioux Tribe runs the Ohiya Casino & Resort in Niobrara, and the Nebraska tribe maintains control of Prairie Flower Casino in Carter Lake, Iowa. In this gambling guide, we will discuss the best Nebraska casinos, and the following:
Best Nebraska Casino Gambling Sites
Accepts Players From Most Countries
RTG Software
Great Customer Service
Payouts In Less Than 1 Day
Crypto & Tons of Banking Options
Mobile Friendy
Mobile App
Live Chat
Accepts USA Players
Fast Payouts
Real Time Gaming Software
Excellent Graphics
Large Selection Of Games
Great Bonuses
Awesome Customer Service
Sign up for this Discover card online casino and get free chips to try new online slots or take a look at online casinos in West Virginia, and Kentucky. Also, take a look at Sun Palace Casino.
Best Sports Betting Sites
Allows Sports Bettting
Has a Racebook
Accepts USA Players
Unique Casino Games
BetSoft Casino Gaming Software
Great Customer Service
Fast Payouts
Live Chat
Mobile Phone Casino
If you are looking for a safe online casino, GTBETS may be a good choice.
Latest Nebraska Casino News
The brand new WarHorse Casino in Lincoln, Nebraska is in the works. In the meantime, the owners received permission to operate a temporary gaming facility....

Read More

The land-based and online casino gambling industry in the United States continues to expand. State and local governments continue to look for ways to fill...

Read More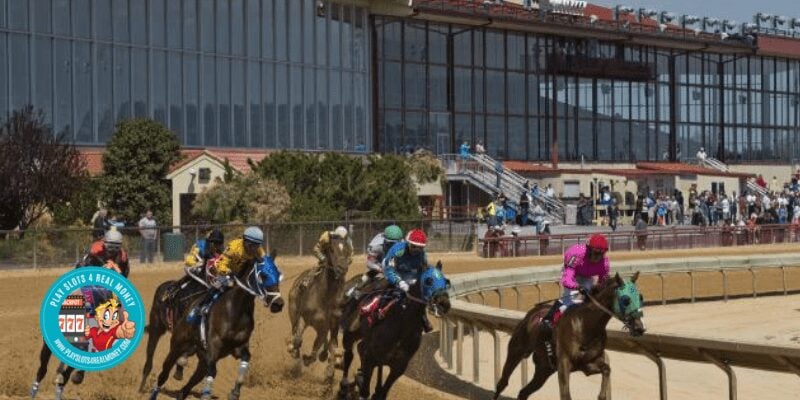 Horsetrack Casinos
In November 2020, Nebraska voters approved three gambling proposals allowing casino gambling at horse racing tracks.The Winnebago Tribe has plans to open a casino in Omaha, Lincoln's Racecourse, and Atokad in South Sioux City. Fonner Park in Grand Island will also have a new casino named Grand Island Casino Resort built on it.
The new gaming legislation also adds a number of new casino games that may be played at any of the state's casinos.
Nebraska Minimum Gambling Age
The maximum age for gambling in the United States is 21 years old, although this varies by game. For casinos, it's 21; for poker, it's 18; bingo, 21; sports betting, 18; horse racing, 18; and the lottery.
Facts About The State Of Nebraska
Nebraska has 20 gaming casinos. Also, they have 899 slots. Find Nebraska casinos are in different major cities. Do you prefer poker? Want to play regular casino games? Nebraska casinos offer poker although gaming facilities seem to suggest it. Operators center their priority on slots. Most customers want to play in poker tournaments. In contrast, they still have over 900 slots.
Nebraska Casino Facts
All the 20 Nebraska casinos are found in some 15 major cities across the entire state with Papillion City playing home to 4 casinos, the largest number of casinos to be located in a single city. Ohiya Casino Resort is so far the largest gaming facility out of all the 20 casinos in Nebraska. The gaming facility boasts 410 slots but does not offer any poker. So, you do not expect to find any poker table inside Ohiya Resort.The second biggest gaming facility in Nebraska with 250 slot machines is Rosebud Casino. The resort also does not offer any poker games.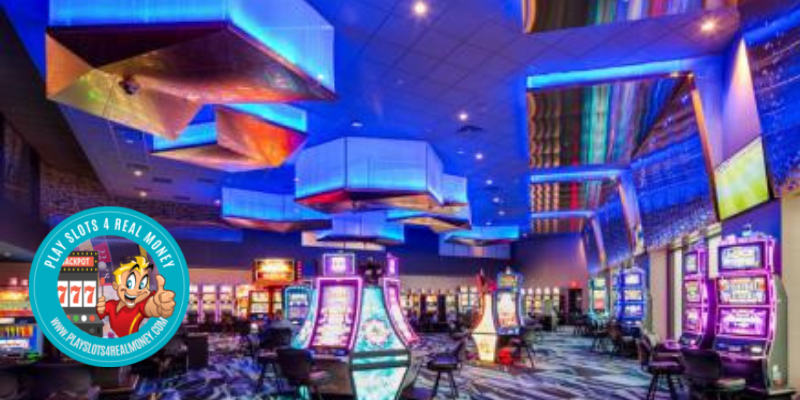 Rosebud Casino
Have you ever been to Lucky 77 Casino for Nebraska horse racing? Also, it has 1, 200 square feet. Also, there is the Walthill Hotel. As a result, find 64 slots. The Native American Indians own the Lucky 77. Also, expanded gambling features self-parking near the Missouri River.
The Omaha Tribe Owns The Blackbird Bend Casino
The other casino that is owned by Omaha Tribe is Blackbird Bend Casino. Also, it is nearly 32 miles from Lucky 77 Casino.
With a list of US online casinos, how do you know where the best place for you to play online slots for real money? There are several ways, but one of the first ways is to go to the best online slot machines for real money.
There are several types of online casino gaming software on the Internet We are going to tell you shortly about the place where we feel one of the best Nebraska online Casino gambling sites play are "casino gambling games."
Related: (Find the Best Online Casino Sites USA To Play For Real Money)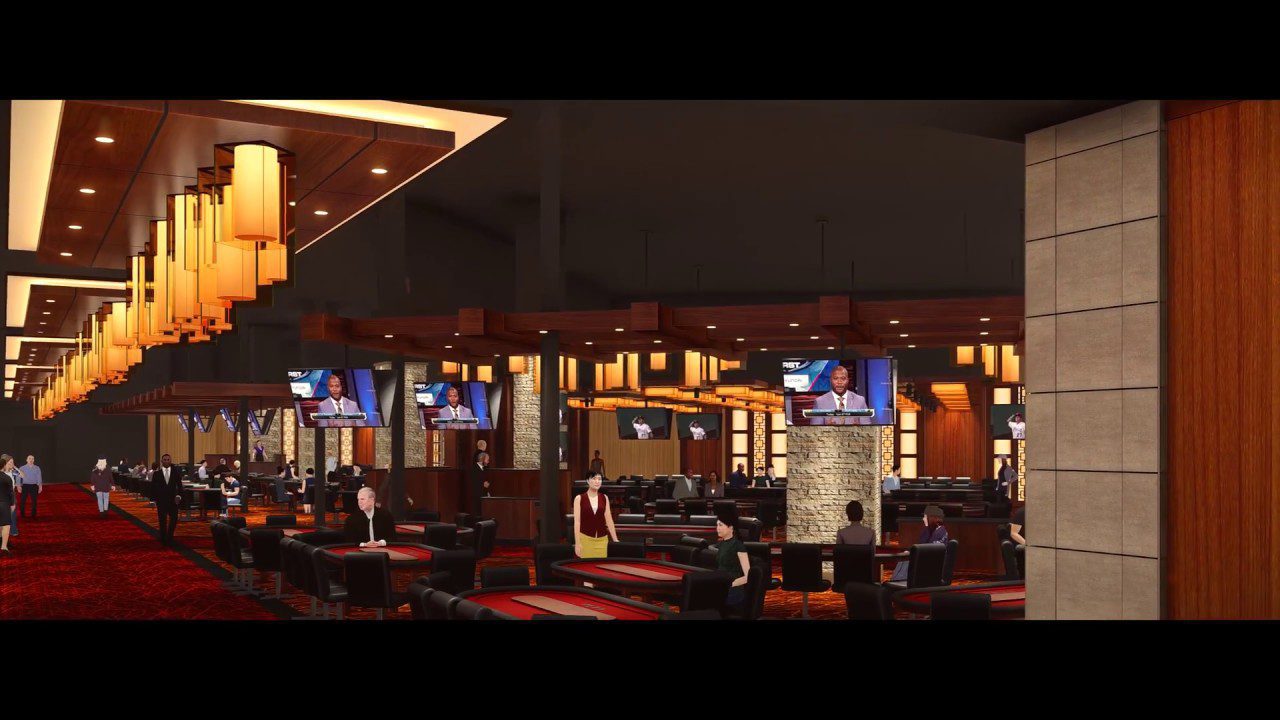 New Casinos And Proposals Opening In 2022
Warhorse Casino Omaha
Locate the Warhorse Casino Omaha in Horsemen's Park at 6303 Q Street in Omaha, NE 68117.
Warhorse Casino Lincoln
Find Lincoln Race Course on 7055 S. 1st Street in Lincoln, NE 68512.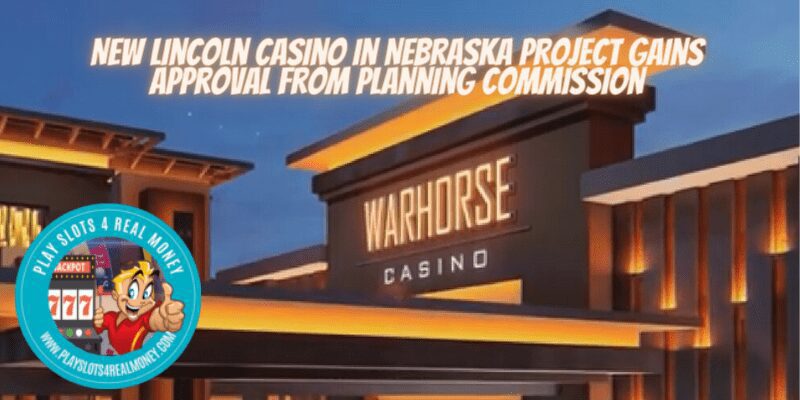 Warhorse Casino South Sioux City
Discover Atokad Park on Interstate 29 in South Sioux City, NE.
Grand Island Casino Resort
Find Fonner Park in 700 E Stolley Park Road in Grand Island, NE 68801.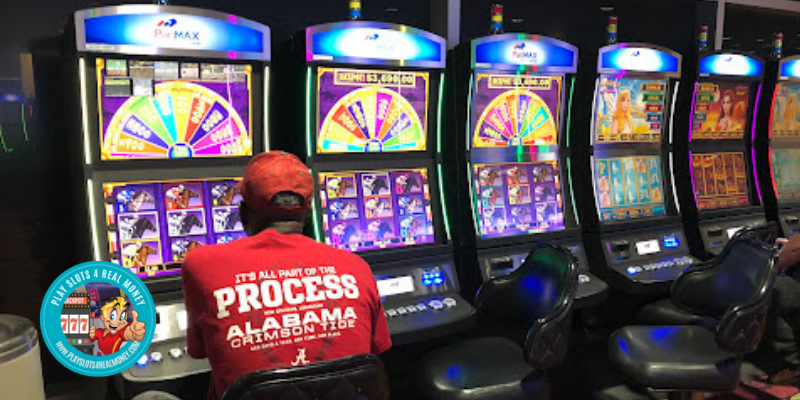 FairPlay Park Casino
Locate the FairPlay Park Casino at 1501 S Burlington Ave in Hastings, NE 68901.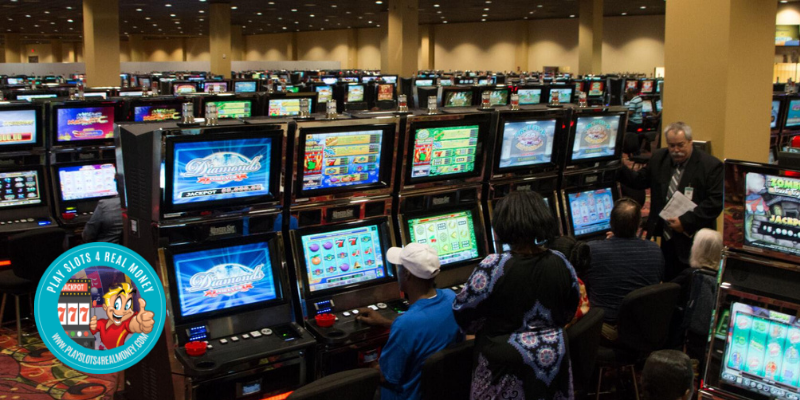 Nebraska Indian Casinos
Iron Horse Bar & Casino
The Ironhorse Bar is a great casino. Find them at 1106 S Main St, in Emerson. Contact them at (402) 695-0180. See Lucky 77 at 200 Main St, in Walthill. Reach them at (402) 846-5545. The Rosebud casinos boast a big selection of slots. They have many other games. Find them on the border of South Dakota. Discover them 30421 US-83, in Valentine. Also, contact them at 605) 378-3800.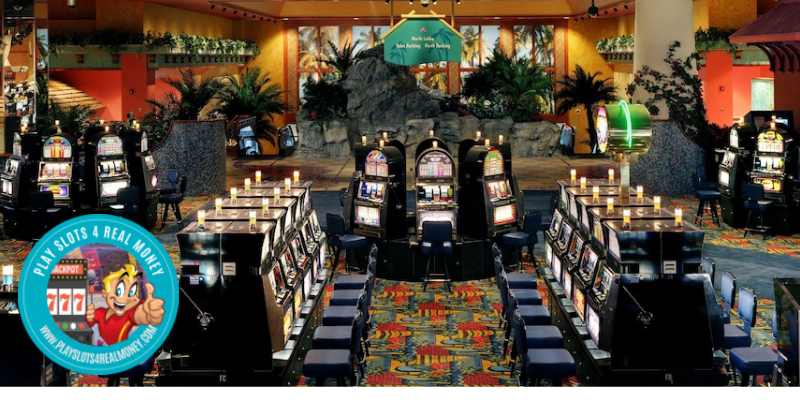 Lucky 77 Casino
Find the Lucky 77 Casino at 200 Main Street in Walthill, NE 68067. Also, call them at (402) 846-5545.
Native Star Casino
Locate the Native Star Casino on Highway 77 in Winnebago, NE.
Ohiya Casino
Indeed, the Ohiya Casinos and Resort is a unique gaming establishment. Futhermore, Nebraska and all residents of the United States of America that are of legal gambling age can play USA slots machines at the Ohiya Casino & Resort. Moreover, find them on 53142 NE-12 in Niobrara. Also,  contact by phone at (402) 857-3860.
If you ever feel like taking a car ride to a different state in the US bordering you can also visit one of the land casinos in Minnesota, Iowa, South Dakota, Colorado, Wyoming, Kansas, and / or Missouri.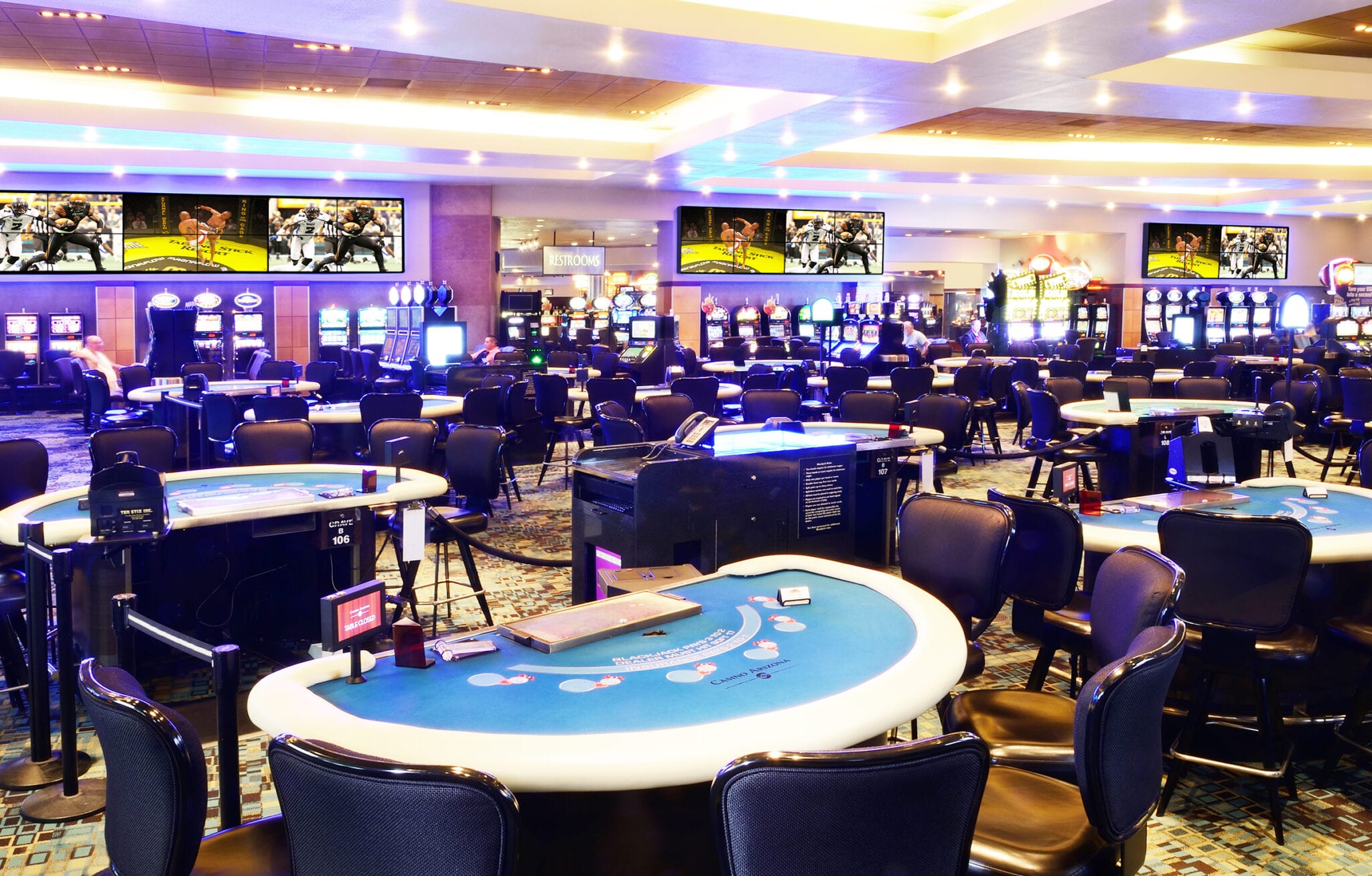 Prairie Flower Casino
Locate the Prairie Flower Casino on 1031 Ave H in Carter Lake, IA 51510. Also, contact them at 888-WIN-MORE.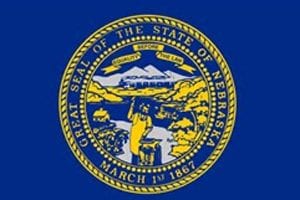 Nebraska Tribes and Their Casinos
Find the Ponca Tribe of Nebraska at 2523 Woodbine Street, PO BOX 288, in Niobrara NE 68760. Also, contact them at 402-857-3391. The Ponca Tribe of Nebraska owns and operates the Carter Lake Casino. Find them at 1031 Ave H in Carter Lake, IA 51510. Also, contact them at 888-WIN-MORE.
Locate the Omaha Tribe of Nebraska at P.O. Box 368, Macy NE 68039. Also, contact them by phone at (402) 837-5391 . However, their fax number is (402) 837-5308. Also, they own Lucky 77 Casino.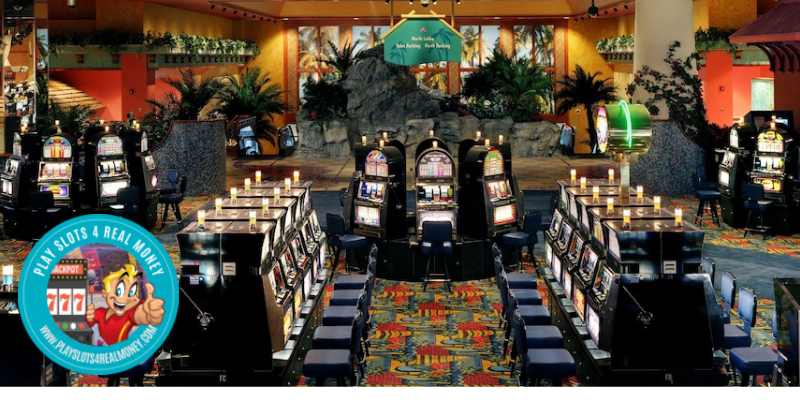 Santee Sioux Nation
Find the Santee Sioux Nation on 108 Spirit Lake Avenue West, Niobrara, Nebraska 68760. Contact them at (402) 857-2772, or by fax at (402) 857-2779.Also, they own the Ohiya resort.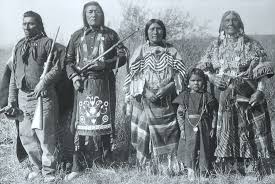 Winnebago Tribe of Nebraska
Locate the Winnebago Tribe of Nebraska on 100 Bluff Street, in Winnebago, Nebraska 68071. Contact them at (402) 878-3103, or by fax at (402) 878-2963. They operate casinos and gambling operations like the Iron Horse Bar & Casino, and the Native Star Casino.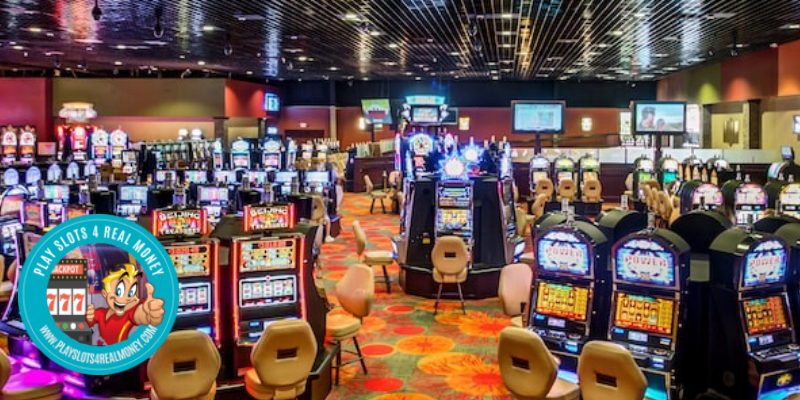 Iowa-Based Casinos Owned by Nebraska Tribes
Omaha Tribe of Nebraska
Find the Omaha Tribe of Nebraska at P.O. Box 368 in Macy, NE 68039. Contact them at (402) 837-5391. Also, these casino operators own Blackbird Bend Casino, which is formerly CasinOmaha.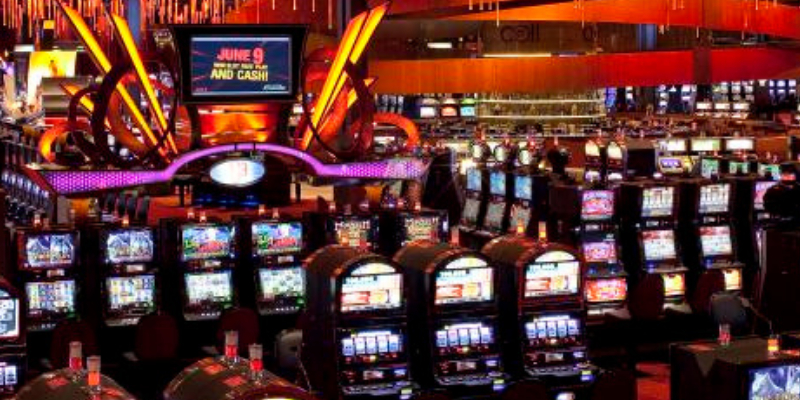 Winnebago Tribe of Nebraska
Find the Winnebago Tribe of Nebraska at P.O. Box 687 in Winnebago, NE 68071. Additionally, contact them at (402) 878-2272. Also, they own and operate the Winna Vegas Casino.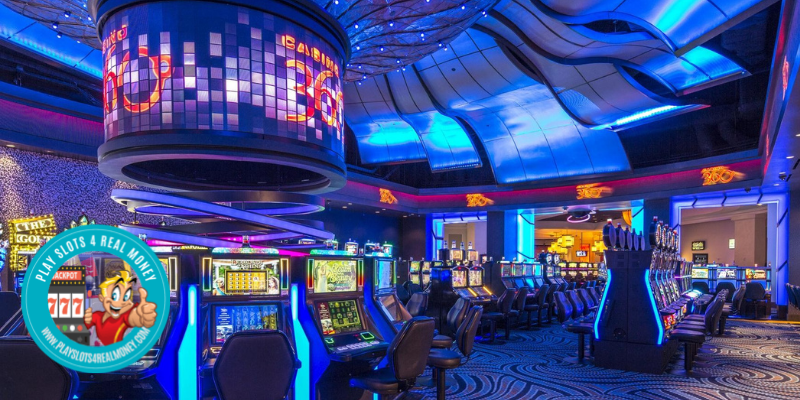 Are Nebraska Casino Licenses Coming Closer To Reality?
The Nebraska Racing and Gaming Commission gave final approval to regulations for casinos to operate in the state.
The bylaws are intended to oversee racetrack casino gambling, which was legalized by voters in 2016. They go over everything from who is allowed to own and run casinos to how money is handled and whether smoking will be permitted – it won't be.
The North Central States Regional Council of Carpenters' president, Felicia Hilton, also praised the regulations (Nebraska Racing) but called for them to be enhanced to require more detailed payroll records for construction contracts. Otherwise, Hilton said, labor brokers will bring people in from other states or countries.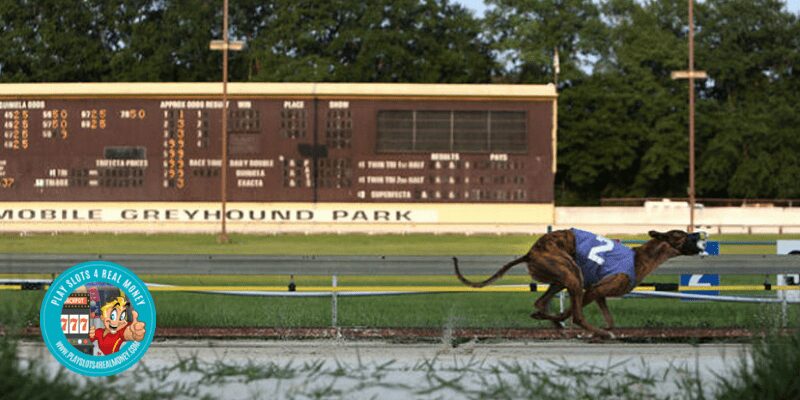 How Many Casinos?
Indeed, Pat Loontjer of the anti-gambling group Gambling with the Good Life said that even though her group lost the election. Furthermore, they still want to limit the number of casinos in the state.
The six existing racetracks in Omaha, and Lincoln. Grand Island, and Columbus.  South Sioux City, and Hastings are all expected to apply for casino licenses. What about Bellevue, Norfolk, and York? Gering, North Platte, and Ogallala have indicated an interest as well.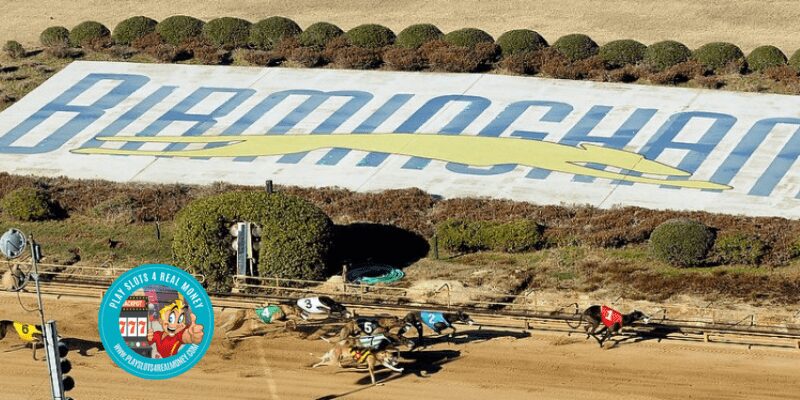 Nebraska Racing And Gaming Commission Approves Casinos At Horse Tracks
Indeed, the Nebraska Racing and Gaming Commission votes unanimously to approve regulations for casinos at the state's horse tracks.
Interestingly, the bill passes by a 6-0 margin on Friday. Furthermore, with the rules going to Attorney General Doug Peterson and Governor Pete Ricketts for approval.
After a public hearing, the Senate is expected to pass LB 1049 on a party-line vote. Furthermore, this bill would allow casinos at state horse tracks. Moreover, almost 90 years after Nebraska legalized betting on horse racing.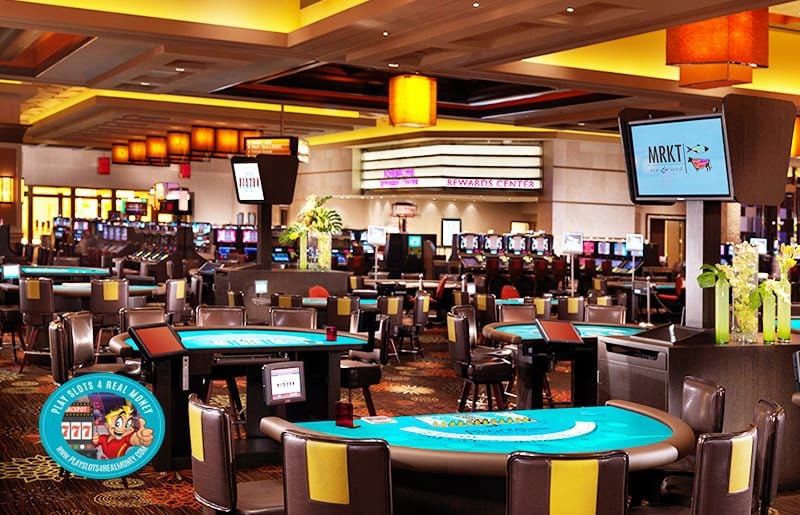 Takes Over A Year
It has been more than a year of planning, and delays. Also, legal challenges.  As a result, voters com  out overwhelmingly in favor of an amendment to allow casinos at the state's licensed racetracks.
Despite the length of time, racetrack and casino operators have praised the commission's approach.
Lynne McNally is the executive vice president of an organization that will build three casinos in Nebraska under the WarHorse name. These three casinos are in Lincoln, Omaha and South Sioux City. For these to happen, there are 67 pages of regulations that have been thoroughly reviewed.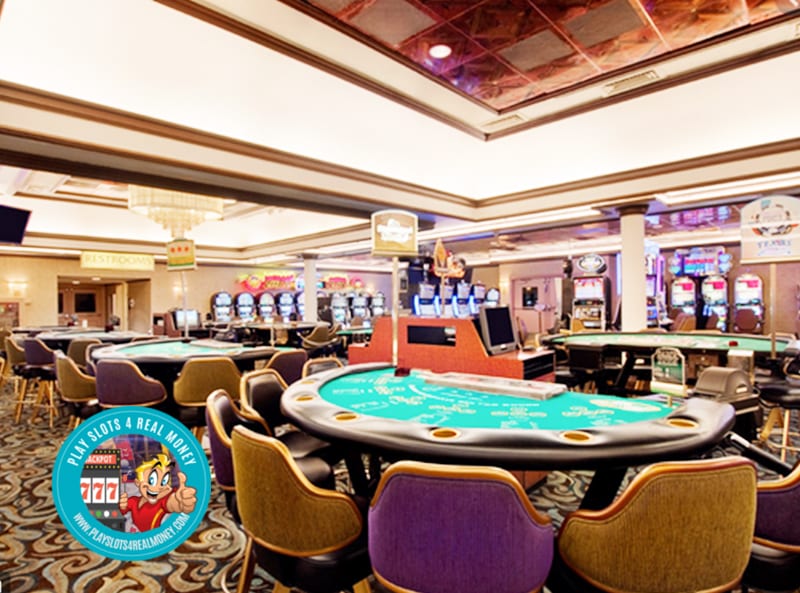 Seek Casinos With 20 Year License
For example, the $1 million licensing fee was mentioned in the amendment language. According to Sean Boyd, president of Global Gaming Nebraska. A Chickasaw Nation of Oklahoma subsidiary, he supports the guidelines completely.
Indeed, critics of gambling praised the commission for its efforts in creating regulations. Nate Grasz, is policy director of the Nebraska Family Alliance. Furthermore, he say that he could not support the rules because to his organization's opposition to gambling. Also,  he was testifying as an unbiased individual (group's stance opposing gambling)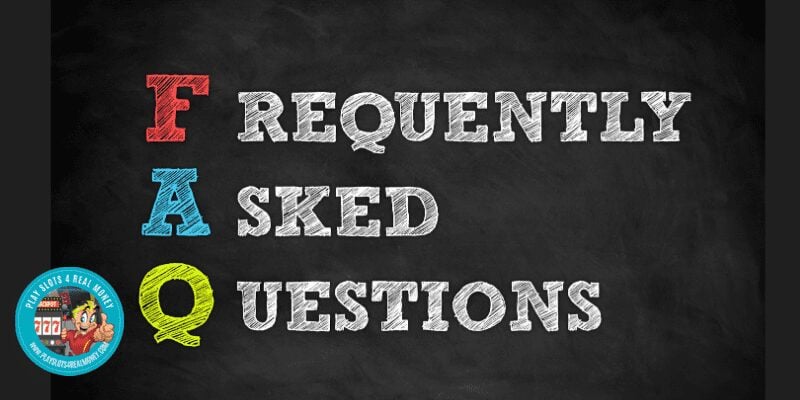 FAQ
Does Nebraska have any casinos?
In November 2020, Nebraska voters approved ballot initiatives to legalize casino gambling at state-licensed horse racing tracks. Nebraska has five tribal casinos as those resorts are built. For the time being, Ohiya Casino & Resort is the largest casino in Nebraska.
What is the biggest casino in Nebraska?
Grand Island Casino Resort is the biggest gaming venue in Nebraska, according to visitors. It has 650 gaming machines and 20 table games.
Where are the new casinos going in Nebraska?
At the Seminole Casino in Lincoln, several new gambling establishments will open. The casino business will be run by WarHorse Gaming, a Winnebago Tribe affiliate.
Are they building a casino in Nebraska?
A new casino called the Winnebago Tribe of Nebraska will be built by the Lincoln Race Course in Lincoln, NE.
When was casino gambling legalized in Nebraska?
The 1988 Indian Gaming Regulatory Act allowed tribal casinos to develop. It is currently illegal for any casinos to open outside of reservations.
What is the legal gambling age in Nebraska?
In order to play in casinos in Nebraska, you must be at least 21 years old, but you must be at least 19 to gamble with the Nebraska Lottery.
Can you smoke in Nebraska casinos?
Yes, it is permissible to smoke in indian casinos in Nebraska.