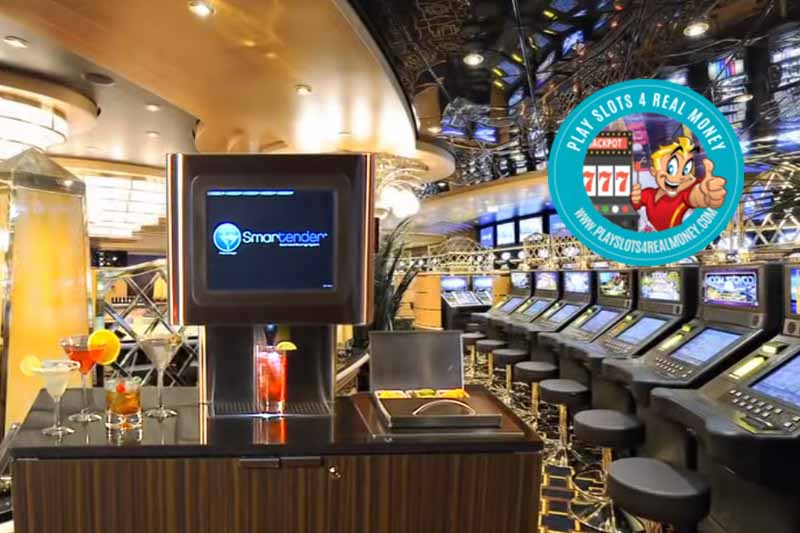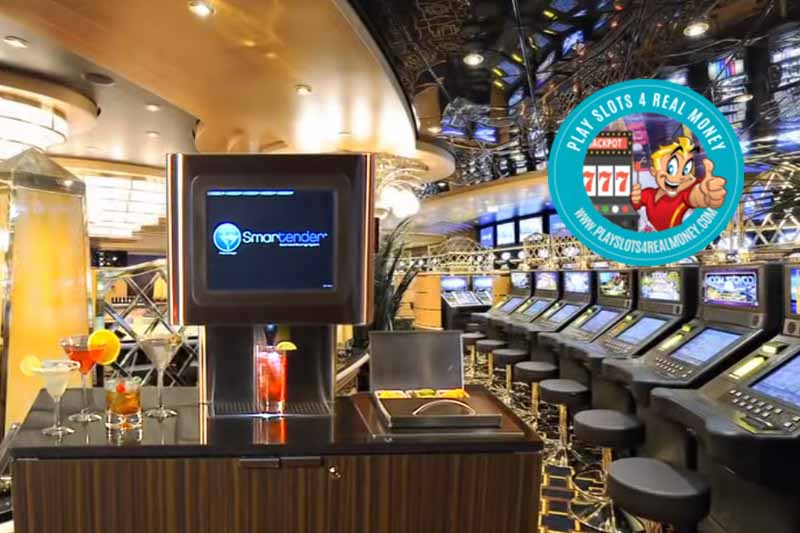 Automation is a huge part of any innovative approach to making a product or service better. Auto manufacturing companies are working on cars that drive themselves. Other consumer product industries are following suit with highly automated features and benefits. Even the casino industry has gotten in the act with the way they run their businesses.
According to a local Boston NBC news source, Encore Boston Harbor casino is toying with new innovative ideas. Owned by Wynn Resorts, the actual term used is "rightsizing" operations. The Encore cost $2.6 billion to build. Following the first six months in business, revenue projections continue to fall short.
Are Casino Jobs At Risk With Automatic Drink Machines Replacing Casino Servers?
Eric Kraus is the casino's senior vice president of communications. Last week, he informed the state's Gaming Commission of some of these innovative ideas at Encore. One initiative the casino was pursuing is automated drink dispensers. The goal is to replace some "back of the house" bartenders and other wait staff employees.
Encore would make efforts to move any displaced workers to other casino positions. Another issue that needs to be addressed is the casino's shuttle service. The Conservation Law Foundation as initiated a law suit against the casino. More details of the suit were announced last week as well. It claims that the shuttle operators are idling their vehicles for an excessive amount of time. This is leading to higher levels of ground pollution.
The state Gaming Commission did not respond to the automated drink dispenser option. Comments from Encore nor the Conservation Law Foundation were included in this specific news report.
Citing the www.clf.org site itself, the lawsuit against the casino is based on Clean Air violations. The organization observed the Encore shuttles clearly violating tailpipe pollution laws.
The CLF lawsuit also names the following shuttle contractors in in the complaint:
Academy Express
DPV Transportation
Boston Charter Bus
Paul Revere Transportation
All of these companies have been noted for committing the same violations of the Clean Air Act. Heather Govern is the Director of CLF's Clean Air and Water program. She was quoted as saying:
"Idling vehicles choke neighborhoods with harmful air pollution. Anti-idling laws are specifically meant to curb this dangerous exhaust. When companies ignore these laws, it threatens our health and worsens the climate crisis."
CLF found all of these companies in violation of the current idling law. This law states that any unnecessary idling should be limited to five minutes. Idling exhaust can cause lung damage. It can also aggravate medical conditions such as asthma and bronchitis. Further studies link auto exhaust to an increased incidence of heart disease. It has also been linked to multiple types of cancer and premature death. Children have been found to be particularly sensitive to all the related harms.
The shuttles are used by Encore for resort customers and employees. There are various travel points to and from the Everett, Mass. Location. The shuttles have been excessively idling in densely populated urban areas. Some of these shuttle locations are every close to schools.
• Source: Casino looks to replace workers with automatic drink machines From Turnto10.com On January 10, 2020.