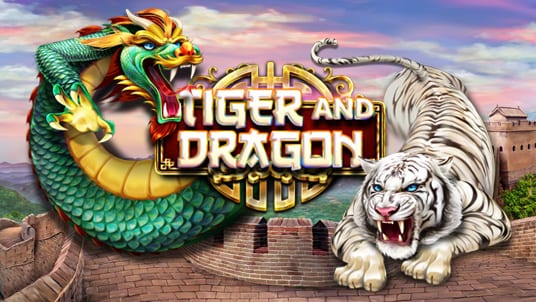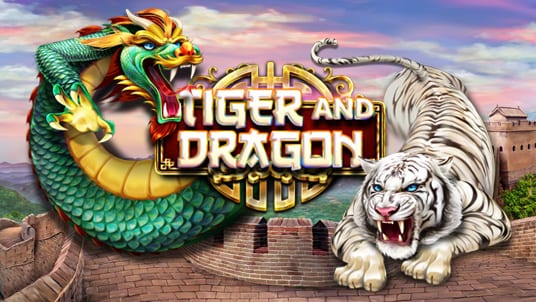 Indeed, Red Rake Gaming will be at one of the biggest trade shows in the gaming industry is scheduled for early next week in London. ICE Total Gaming runs from Feb. 5 through Feb. 7. There is already a very high level of anticipation in the air from gaming development companies to global operators to fans of the gaming industry. To add to the buzz, Red Rake Gaming just posted a preview of its latest offering on the official Red Raking gaming website.
The new video slot offering is entitled Tiger and Dragon. Steeped in the history of any number of popular releases from this innovative casino gaming developer, this could be one of its best yet. The central characters are a white tiger and a fearsome dragon guarding the surrounding area's ancient Chinese treasures. Red Rake Gaming's latest creation is a 6 x 10 reel video slots game that is filled with highly entertaining features laced with millions of possible prize modes.
Enjoy The Hot Red Rake Gaming Asian Themed Video Slot Tiger and Dragon
Players are pitted against the white tiger and the dragon in subsequent spins. The goal is to get their fair share of the guarded prizes. Described as an 'extremely dynamic video slot', awarded symbols are designed to shift downwards following each spin. This, in turn, will trigger a re-spin that can give way to new symbols.
As an added feature, the actual word BONUS is the gateway to the free spins phase of the game. The panel containing this word is activated letter by letter. Winning spins continue to lead to free spins if a player achieves five or more re-spins at one time. If they cannot connect the five re-spins, the panel is reset to zero. This marks the end of that round with the player starting over.
Tiger and Dragon yield the biggest rewards in the free spins phase. Players have the opportunity to earn endless multipliers that increase with each re-spin. If the total prize for the free spins is lower than 10x as a multiplier, the player can still get six additional spins. Non-winning spins are also eligible to garner a prize. They are accumulated as a percentage that grows in an additional side panel. This can then activate the 'Tiger and Dragon Roulette Minigame'.
You May Also Like:
Roulette Minigame From Red Rake Gaming Offers You To Choose Between The Tiger And Dragon
Most importantly, the gives players more options. Furthermore, you can choose between the tiger and the dragon. A correct guess using this feature can trigger an added multiplier up to 100X. The action is nonstop with numerous winning combinations. This works to build continuous excitement while also adding to the adventure.
Indeed, expect to see Tiger and Dragon in the showcase for Red Rake at ICE Total Gaming. Additionally, the company announces that you can find them at Stand # N9-325. Also, they offer more than this newest gaming option. Furthermore, you will find information on other popular video slots. Moreover, there is a six-prong marketing platform. According to the official company website, these include:
1.High-Quality Slots.
2.Increased Presence in Regulated Markets.
3.Backoffice Support a Click Away.
4.Promotional Tools for All Products.
5.20 Featured Languages and 100 Plus Currencies.
6. Operating Customers Representing 200 Plus Casinos.
• Source: New release Tiger and Dragon. Fight for the treasure! From Redrakegaming On January 24, 2019.