Provably Fair Algorithms In Gambling
A player's dream is to win, and any gambling game should provide them with that opportunity. Do provably fair algorithms give gamers the best possible chance of winning bigger prizes? Do you stand a better chance at winning a larger payout playing these games? This article explains what provable fairness is and how it differs from traditional casino games.Allow us to answer those questions and issues by going through the provably fair gaming systems in depth.
Best Online Casinos With Provably Fair Games
Unique Progressive Jackpot Games
Accept Players From All Over The World
1 Million Dollar Sitewide Progressive Jackpot
Fast Payouts
Best Online Gambling Sites With Provably Fair Verifier And Random Number Generators
At these Bitcoin gambling sites, you can start gambling online with games that use the the provablyfair online tool and the client seed. Also, the Bitcoin gambling community can enjoy regular Bitcoin gambling games that use a random client seed. While this is a hybrid casino, the game starts using blockchain techhnology. Start playing now and verify the winning numbers using blockchain technology.

Unique Progressive Jackpot Games
Accept Players From All Over The World
1 Million Dollar Sitewide Progressive Jackpot
Fast Payouts
Place Your Bets On This Site And See The Final Result
Very fast withdrawal time frame
Mobile-friendly
Live chat available 24/7
Try these traditional online casinos and gambling site that uses provably fair methods. Play gambling games , place bets, and verify the outcome.
Start Playing And Gambling And Verify Roll Results
Provable Fairness Explanation
The absence of transparency among online gambling games is addressed via provable fairness. A complex PRNG algorithm provided assurance to users that the outcomes of their games were random by software vendors.Microgaming, for example, is a well-known software provider that obtains certification from third-party testing organizations to demonstrate that its slots and table games (e.g., poker, blackjack) give genuine results.
Despite the certifications, traditional online games suffer from lack of transparency because no one, other than the software makers, understands how a game's algorithm operates. Provably fair games are designed to satisfy that need for transparency among gamers.
A good approach to illustrate the mechanism of a provably fair game is to picture an open kitchen in a restaurant. Customers get a look behind the curtain as to how chefs cook and serve their meals.Of course, diners are only allowed to see one aspect of the restaurant (and its managers' room, food storage, janitors' closet, and staff lockers) while the rest is hidden from view at the rear.
Provably fair casinos use the same concept as open establishments, with a provably fair player and part of the algorithm being transparent to them. On Bitcoin casinos, you can observe how much money is used by the game to generate outcomes for any slots or table games in provably fair systems.
Related: (Learn How To Gamble Bitcoin)
Important Concepts in Provably Fair Casinos And Games
In a nutshell, provably fair is an unrivaled random number generator that provides transparency over each spin or draw. Let's go through the algorithm's various components in more detail.
Servers And User
Users of a Bitcoin casino are the individuals who play with it, and one part of the seed will originate from your computer. Provably fair algorithms are hosted by provably fair Bitcoin casinos that offer the game.
Seeds
Seeds are a sequence of numbers and letters that is used to produce the outcome of a game. Users and servers generate two separate seeds.
The user's seed is made public, but the server's or seed remains secret or encrypted. One thing to keep in mind is that you may input your own seed into the game.
Seeds are required for any random number generating algorithm, such as those found in games. The machine's clock is the most common seed for daily applications, while truly random numbers will need more unpredictable input data as seed (weather, noise, etc).
Hashing Functions
The game engine encrypts all of the data that it collects and transmits to the player using a secret key, which is generated when players install the game.
The encrypted data is hashed through SHA-256 (also known as Secure Hash Algorithm) to form a hashed seed that is shown to the user.Hashing a seed entails converting the data into an unreadable, unfathomable form.
Nonce
Each time a player makes a wager, the nonce value increments by one. The game's nonce value starts at 0 and increases by +1 for each bet placed before the reels are spun or the deal button is clicked.
Nonces can be integers, but not all nonces are integers. Some nonces are designed to be unpredictable rather than integers. The goal of a nonce is to make it impossible for a request to be replayed.
Process Of Provably Fair Games
The system uses the server and user seeds to compute a value that translates into one of the game's many possible outcomes.
Results include the icons on the reels, cards drawn in a round, or a number that comes up on a roulette wheel.
The server seed is a secret to the player since the sequence is hashed or encrypted.
You're probably thinking how can a provably fair game be transparent if you know the second seed used for the outcomes.
You may verify the generated value is the same as that manufactured in one game using a provably fair checker.Verifying the hashed seed confirms that no one tampered with the server seed, and that the results of a provably fair game are genuine.
Provable Fairness Advantages And Disadvantages
Now that you know how provably fair gambling systems work.The selling aspect of provablyfair on Bitcoin casinos is transparency. The following are some of the benefits that a player may receive from the algorithm and some of the drawbacks to be aware of.
Advantages of provable fairness in online gambling:
Indeed, players may examine the inner workings of an online casino game. As a result,  they have faith that they have a chance at making a large profit.
It is also possible to play at Provably Fair Casinos, which have games that are not offered in conventional online casinos such as Bitcoin dice, Plinko, and other unique or custom-made games.
In comparison, the RTP for provably fair games is generally higher than that of traditional games owing to certain games such as Bitcoin dice and Bitcoin slots that enable players to precisely adjust their bets.
Disadvantages of provably fair algorithm in online gambling:
For casual gamers, understanding the provably fair algorithm or verifying the legitimacy of a game's outcomes may be too difficult.
Proprietary online casinos with provably fair systems. Usually,  they have a restricted number of games. Ultimately, this is in comparison to traditional casinos. You won't discover one that has the same level of 3D animation as Betsoft titles or huge jackpots like Microgaming's Mega Moolah among Bitcoin casinos.
Can Operators Or Players Hack the Algorithm?
Is knowing or even changing the seed a kind of provable fairness exploit, given that the user seed is incorporated into the calculation used to determine the outcomes?
The player seed is only half of the equation; the other half is the server seed. To keep others from knowing the overall seed value that will determine the outcomes, each server seed is hashed. Even while undergoing verification, the server seed is obscured from players. Moreover, it's practically impossible to un-haze a hashed server seed.
Due to the numerous security systems implemented by the platform, directly breaking into provably fair games to influence seed creation from both origins is quite difficult.
Indeed, Bitcoin casinos use strong encryption layers to separate each component of their platform. Ultimately, it  makes it impossible for hackers to steal players' personal information or money.
Can operators conduct their own provably fair hack? If they're able to, operators are at risk of getting discovered because provably fair games rely on the same Blockchain technology as cryptocurrencies.Every result generated by the user and server seeds is available to the public ledger.
Any suspicious behavior observed in one of the nodes may alert the network as a whole. If the activity is linked back to its originators, they run the risk of losing a substantial number of active players.
Provable Fairness And Traditional RNG Differences
Above all, the PRNG algorithm determines outcomes in online slots or table games. Traditional casino games, like Blackjack and Roulette, produce seeds and use a complex formula to generate results.
In order to generate an authentic "randomness" such as that seen in flipping a coin or rolling dice in the real world, a PRNG uses entropy values to its algorithm. Interestingly, the entropy of a seed is determined by real-world elements like mouse movement and the system clock.
Provably Fair Method
Indeed, a PRNG procedure can produce more than one result for each seed utilized. Furthermore, generating many outcomes may cause any slot or table game to be unpredictable to all players.  Even, if the seed is generated according to the system clock.
The most significant distinction between provably fair and traditional RNG games is their transparency.
A player may examine the outcomes of each provably fair game on a public ledger, while software developers keep their PRNG algorithms secret.
More Provably Fair Casinos
Bitcoin.com
Indeed, Bitcoin.com begins as a simple slot game. Furthermore, it steadily evolves into a legitimate Bitcoin casino with games. Now, they offer Playson games.
Interestingly, you will not find new games. However, the original games are still accessible. Furthermore, they employ the same provably fair system. Ultimately, this system drives players to their site.. Despite their basic appearance, the site offers a large number of provably fair casino games.
Lucky Dice
The user interface of Lucky Dice improves on the idea of a Bitcoin dice game by adding eye-catching visuals. For each bet on the site's main dice game, you have complete control over your edge. Now, look at our list of the best crypto gambling sites.
The provably fair casino also features a jackpot that can be won by achieving a certain dice roll a specific number of times. Lucky Dice takes many cryptocurrencies, including Ripple, Litecoin, Ethereum, and others.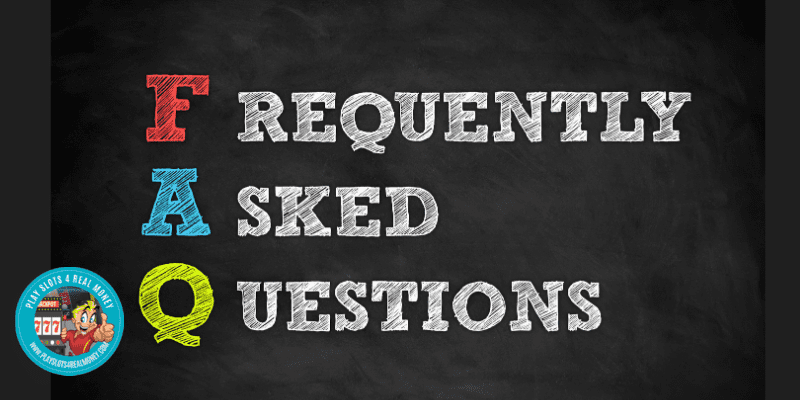 FAQ
What is a provably fair system?
The technology is primarily utilized in bitcoin or crypto-based online casinos and games. To define it, provable fairness is an algorithm that verifies the fairness of an online casino to its players. It removes the most common fear among gamers: that online gambling sites will deceive them.
Does provably fair work?
Proven fair solutions tackle the problem of trust in a similar way to Bitcoin and other provable fairness technologies. You no longer need a middleman or third party to verify that a casino's algorithm is equitable.The casino is no longer in complete control of the game outcome since you have meddled with it by providing a seed that alters things.
How do you test for provably fair?
With a provably fair checker, you may compare the generated value to that produced in one game by running the hashed seed and user seed together. Verifying the hashed seed allows you to be sure that no one tampered with the server seed and that the game's outcomes are genuine.
What is client seed?
The client seed is a 64-character hex string. You're not limited to that. It's all based on the seed we used when generating the server keypair (which you should still have, right?). The client/browser generates this at the client/browser level. This is generated at the server end.
Which games have the provably fair feature?
Exclusive to Bitcoin casinos like Stake, Bitcoin.com, and Prime Dice, provably fair games are not available in other currencies because the idea of a transparent algorithm is comparable to how cryptocurrencies such as Bitcoin operate.
Are all the results of provably fair games truly fair?
The fact that the game was provably fair is demonstrated by the fact that it allows you to view your seed, or make your own, and check the outcomes with a hash seed checker. Provably fair games guarantee that all findings are genuine by letting you inspect them yourself.
Can anyone manipulate the algorithm?
With the games' sophisticated encryption technology, no one can alter the provably fair algorithm to their benefit. To prevent illegal access to the algorithm or other elements of the platform, online casinos utilize a variety of security measures.
Are provably fair games better than traditional online casino games?
Among online casinos, provably fair games provide greater transparency than traditional slots or table games. Both, however, provide the same type of gameplay and unpredictability that any regular casino player can appreciate.