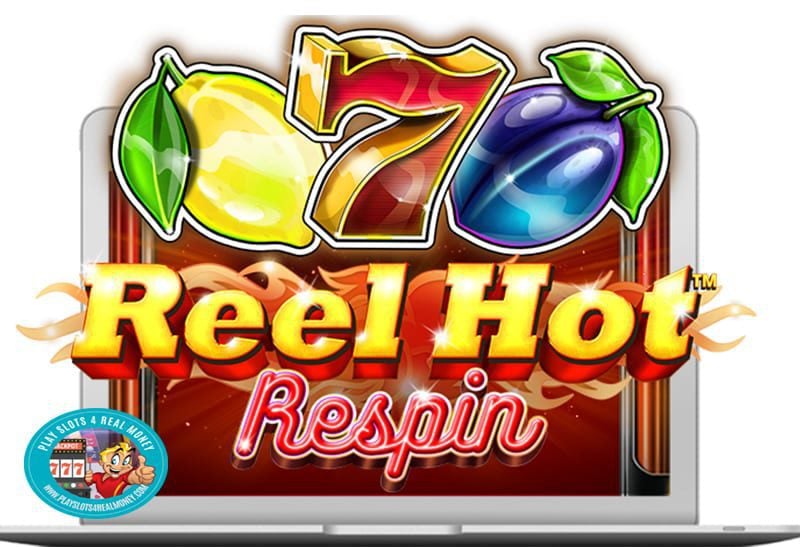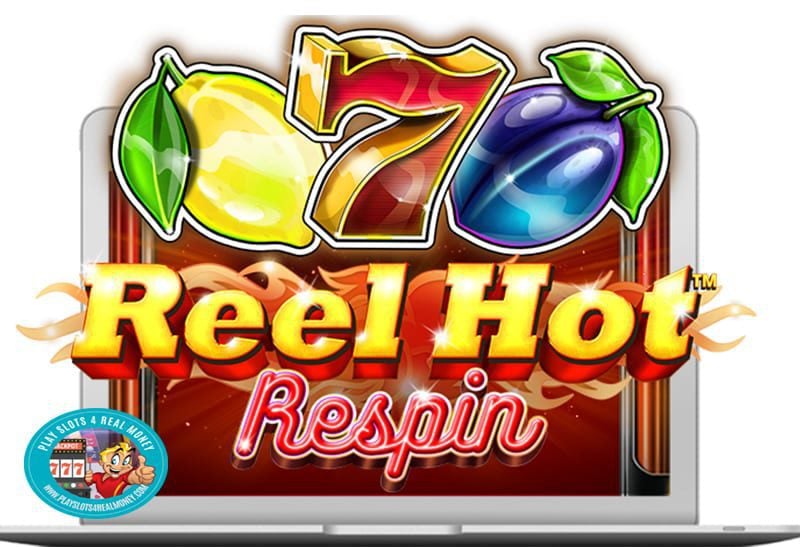 Today's highly sophisticated online slot games run the entire gambit of real money gambling options. There are complex grid designs that expand reels, cascade symbols, and morph in to added mini-games. The only limits are the imaginations of the various design teams. Sometimes, avid slot players are looking to take a step backward. They seek out a more classic slot design with simple game mechanics.
Synot Games latest Vintage Respin slot release takes that vintage approach with a few exciting and modern twists.
Real Hot Respin is a blast from the past with a flash towards the future. The game has a retro look dating back to much earlier days in the casino industry. The design employs a classic 5×3 configuration with 30 paylines.
Game features include Wilds, Free Spins and a special Reel Respin mechanic. The symbols back up the retro theme with fruits such as lemons, cherries and plums. Along with BARs, these symbols can pay up to 250x the wager. Lucky 7's are the most valuable symbol. The maximum win can pay as much as 500x a bet.
Players will have the option of placing an additional bet on a respin of a one reel to score a winning combination. This adds a certain level of skill to the game through enhanced playing strategy. The respin bet amount is listed under the reel, so the level of risk is clearly communicated.
The Free Spins feature can be triggered by collecting three Scatter symbols.
As an added bonus, all wins during this round come with a multiplier.
Traditional slot players will love this game's graphics, sounds and overall presentation. Adventurous players will love the thrill of the Reel Respin feature increasing their chance to win.
Matej Sopoci is the Chief Product Officer at Synot Games. The following comments on the new game were part of a company website release:
"We can all agree that missing just one symbol in a winning combination can be a little of a letdown. In Reel Hot Respin, we offer players a second chance for the win! Overall, Reel Hot Respin was one of the more challenging titles when it comes to mathematics. But we are convinced it will stand out among otherwise classic games and plenty of fans."
More and more gaming companies are adding more betting options to their new designs. Today's avid slot players are looking for ways to maximize their win potential.
Gambling on the respin of one reel to secure a win is a perfect example.
Synot Games is not the most prolific content development companies in the gaming industry. However, the games it does produce always rank high in overall innovation.
Based in Malta, the company is licensed and regulated by the Malta Gaming Authority. Synot Games is incorporated in the Czech Republic and also regulated by the ONJN Romanian Authority.
Backed by an experienced team of industry experts, the goal is to create "original slot games with remarkable visuals and maximum playability."
• Source: Boost your chances for a win in the vintage Reel Hot Respin slot from Synotgames.com On December 10, 2020.