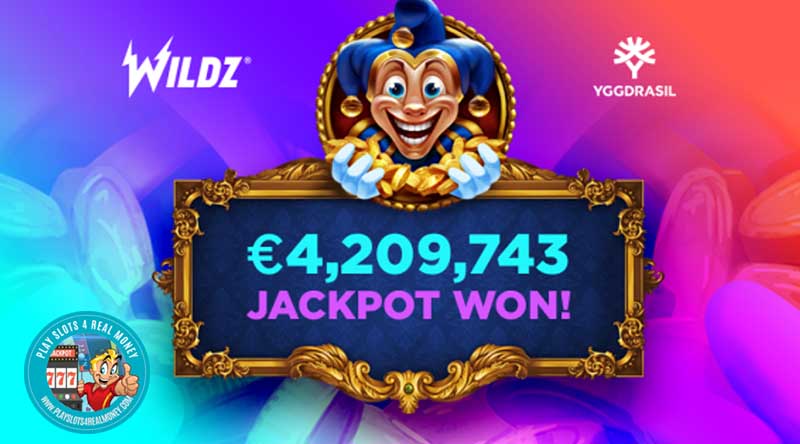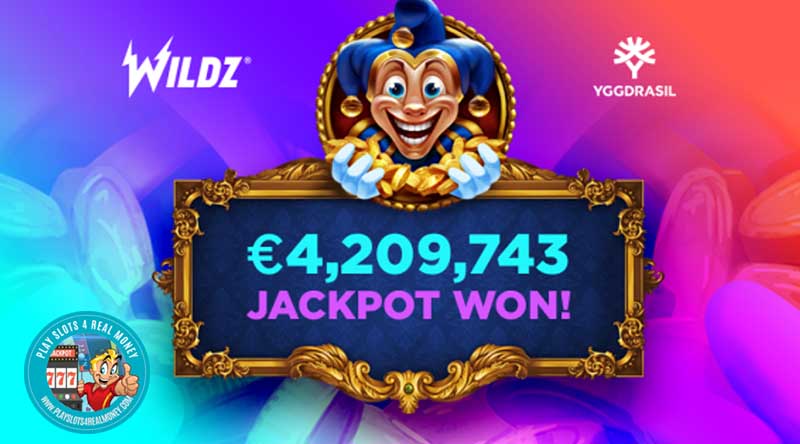 The biggest land-based slot jackpots tend to center in Nevada. It is very common to read about seven and even eight-digit hits on certain progressive machines. The main focus on real money gambling these days is at online casino sites. Recently, some rather large jackpots have been won at a few of these sites.
As posted on Yggdrasil Gaming's company website, one of the largest slot jackpots ever was covered. The progressive slot game was Empire Fortune. The online casino operator was Wildz . The winning amount was more than 4.2 million euros.
How Much Does Empire Fortune Progressive Slot Machine Pay Off?
This life-changing win took place on the player's laptop. He was logged into his Wildz's online betting site. The big 4.2 million euros win came on one of Yggdrasil's most popular games, Empire Fortune.
This progressive real money slot was first launched in 2016. Along with the gaming company's other smash hit, Joker Millions, its progressive jackpot network has changed more than a few lives. It is estimated that these two slots combined have paid out close to 40 million euros. Most of that was in the form of big-money jackpots.
Empire Fortune offers an exciting and immersive gameplay experience. It is packed with popular features and an engaging base game.
The highlight is three separate jackpots in a bonus game. They are presented in the form of a 3D wheel of fortune.
Fredrik Elmqvist is the CEO of Yggdrasil. He commented on the win as follows:
"We're excited to see another big jackpot drop in Empire Fortune. Our progressive jackpot games have been hugely successful since they launched. And attract a big customer base looking to land that big win while also enjoying a great casino experience. Big congrats to the lucky player and I can't wait for the next jackpot to fall."
An Interesting Find: Powerball & Mega Millions Lottery Hits 2 Billion Dollars Combined.
Also weighing in on the big win was Tony Kjaldstrom as COO of Rootz Ltd. This is the parent company of Wildz online casino. He stated:
"Jackpot titles are extremely popular. And attract many players to our site, so we are delighted to see one of our customers win such a life-changing sum of money on Yggdrasil's Empire Fortune. This is our biggest jackpot ever and all of our players love Yggdrasil's games. I want to extend my huge congratulations to the winner from everyone at Wildz."
The video of the actual online jackpot win was captured and posted on YouTube. Unfortunately, it did not capture the winning player's reaction.
There was also a quick link to Wildz online casino. The gaming menu is made up of the following five categories:
Jackpot Games
Clicking into the jackpot games section, players can choose between 21 games. Joining the two Yggdrasil options are Mega Fortune and Buffalo Diamond, Aztec Slots, Mega Moolah. These are part of Microgaming's progressive jackpot network. These games have also paid off a few life-changing wins over the years. This online casino site offers one of the broader games portfolios for progressive jackpots.