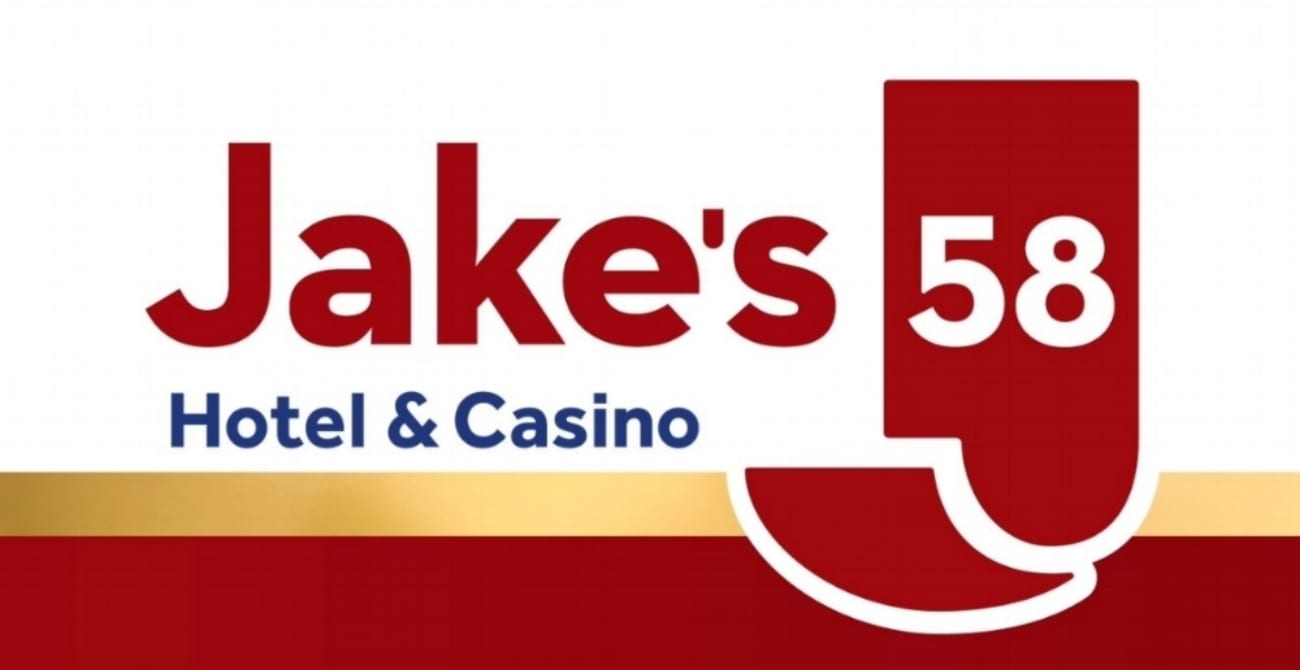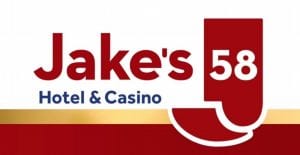 Anyone who plays real money slots at a land-based or online casino has visions of hitting it big. Most times that is not the case, but every once and a while that dream comes true. It is not that uncommon to hear about six or seven-figure payout in Las Vegas. This is the casino gambling capital of the world. Big jackpots in Atlantic City or the Biloxi region of Mississippi are also in the news from time to time. Joining the mix early in the New Year is Jake's 58 Hotel and Casino in Long Island, New York.
See How Lucky Long Island Casino Patron Strikes It Rich At Jakes 58
According to last Friday's post by Joan Gralla for www.newsday.com, a lucky patron at this Islandia casino and resort won a near million-dollar jackpot. While the winner was not identified, the total jackpot won was $984,420.36 to the exact penny. In a quick Facebook post, the casino responded with, "Congratulations to the lucky player who turned a $10 bet on #WheelOfFortune Triple Stars Progressive into a major win of $984,420.36!!" The progressive jackpot was hit last Thursday night given the timing of the Facebook post.
A Record-Breaking Jackpot For Jake's 58
This is a record jackpot for Jake's 58 Hotel and Casino. Also included in the Facebook post was a picture of the winning machine with the actual jackpot clearly on display. The picture in the Newsday post was previously taken by Daniel Goodrich depicting players in part of the slots lounge in the casino. Also, check out Jake's 58 videos with a big slot machine win below.
Find Jakes At 3635 Express Drive North in Islandia, New York
Jake's 58 Hotel and Casino is located on 3635 Express Drive North in Islandia, New York . Going back to the entire 12 months of 2018, the total amount won playing slots at this casino was $33,590,940 according to its website.
Jake's 58 Hotel & Casino Games
The game room at Jake's 58 Hotel & Casino has over 1000 games. Video poker and conventional video machines are available at the large establishment, which includes progressive slots.HIGH LIMIT is a private gaming haven for the most in-demand, high stakes video slot machines.
Popular video slots include Wheel of Fortune, Quick Hits, Lock It Links, and 88 Fortunes, as well as a wide range of electronic Blackjack, Craps, Baccarat, Roulette, and Three Card Poker.
Craps, Blackjack, Baccarat, Roulette, and 3 Card Poker are among the table games available. The electronic tables include Blackjack, Craps, Baccarat, Roulette, and Three Card Poker.
Players can bring the excitement of live tables into their own homes with the electronic terminals. Let's dig into the best slot machines at Jake's 58 casino.
Play Online Slots At The Best Online Casinos
Rival Gaming Software
Vista Gaming Software
Large Variety Of Games
USA Players Welcome
Accepts Major Credit and Debit Cards
Mobile Application
Wide Variety of Bingo Games
24+ Promos Available
Slots By Top Software Developers
Bitcoin Accepted
Want to play the best slot machines at Jake's 58 casino? Well, now you can enjoy the best slot machines at Jake's 58 casinos at our online casinos. Use our no deposit bonus code and sign up through PlaySlots4RealMoney.com. After you use your deposit bonus code, you can play online slots and video slot machines with free play.
If you like the slot games and feel they are some of the best slot machines, you can make a deposit and start playing slot machines for real money from New York instead of going to Nassau Downs or another New York casino to play slot machines.
Fast Withdrawals
Mobile Casino App
No Cashout Limits
Regular slot tournaments
Nice Selection Of Games
Offers Live Casino
New York residents can enjoy online casinos winnings with free credits played after signing up through PlaySlots4RealMoney.com. Enjoy a slot game or a table game like blackjack, craps and roulette. Furthermore, these New York casinos have a large selection of real money slot games and live dealer blackjack games.
If you are looking for a place to start wagering, claim the bonuses and place your bets on the online blackjack table.
Accepts US Players
Accepts Cryptocurrencies
Realtime Gaming
Poker Tournaments
Rival Gaming
BetSoft Games
Accepts USA Players
Fast Payouts
Real Time Gaming Software
Excellent Graphics
Large Selection Of Games
Great Bonuses
Awesome Customer Service
Accepts Players From Most Countries
RTG Software
Great Customer Service
Payouts In Less Than 1 Day
Crypto & Tons of Banking Options
Mobile Friendy
Mobile App
Live Chat
Please play responsibly. If you feel you have a problem gambling, stop gambling and gamblers get help on your resources page.
Best Slot Machines At Jake's 58 Casino
While there are tons Chinese-themed slots, I feel 88 Fortunes are the best slot machines at jake's 58. While I personally like 88 Fortunes, other gambling fans like the Lightning Links slot game, Miss Kitty slot game, and the Gold Stacks 88 slots. Out of all the New York casinos, there are better slot machines at Upstate New York casinos. However, if you want to win gambling on slot machines, your best chance may be to stick with 88 Fortunes slot machines.
 About Jakes 58 Slot Machine Games
The casino at which Jake Wilson is based has a Class II license, which means no live dealer or other traditional card games will be found among the Jake's 58 Hotel & Casino games. New York-style lottery game machines such as Baccarat and roulette are available at Jake's.
A number of favored games include:
Three Card Poker
5 Treasures
Pharaoh's Fortunes
Shadow of the Panther
Win Win Situation
Lock it Links
Blackjack
Families with older dependents or large gatherings would profit greatly from this all-in-one entertainment center. With over one thousand casino games to choose from, and private gaming rooms, the features will undoubtedly captivate consumers.
The slot machine games offered are popular and well known, with the exception of live dealer tables or other promotional events such as bingo.For those seeking a more substantial social experience, Seneca Casino in Irving has Bingo, which may make it more appealing. Visit the casino's website for further information.
Also, the New York State Gaming Commission,regulates and maintains the casinos' payout fairness, publishes the casinos' financial records on a regular basis.
Jake's 58 Casino is a great local brick and mortar casinos in the gambling industry to play slot machines if you don't feel like going to Las Vegas. Out of all the Land based casino resorts or Land based casinos in the Long Island area, you can win money playing penny slots and even video slot machines for the highest return in New York.
Earn Loyalty Points With The Lucky North Club
Indeed, regular patrons to the casino enjoy a number of perks in the Lucky North Club. This five-level rewards program is free to join at the Ruby Level. To reach Emerald status you need to earn at least 250 reward points. The Sapphire Level starts at 1,500 points followed by the Diamond Level at 5,000. The top level of the Lucky North Club is the Black Diamond with 12,000 points earned.
Score meals at no cost and free play
Some of the perks include meals at no cost and free play. There is free valet parking as well as free hotel room perks for overnight guests. Points are earned every time you play and the more points you earn the more rewards you get.
There are two benefit earning periods starting on Jan. 1 to June 30. The second tier runs from July 1 to December 31. All the details surrounding this incentive can be found at the Player's Club.
Jake's 58 Offers Bistro 58 for dining and 277-room hotel
Along with a full-service casino, Jake's 58 offers Bistro 58 for dining and 277-room hotel. There are five different guest accommodation offerings all the way up to Executive Suites.
Every room offers fast and easy access to the casino floor as well as other restaurants, bars, and lounges.
Casino gambling at Jake's 58 offers:
1.Slot Machines.
2. Electronic Table Games.
3. Off Track Betting.
Recent slot machine jackpots noted on the site ranged from $13,000 to $40,000. Now you can see why last Thursday's jackpot made headline news.
 Jake's 58 Hotel
The various rooms at the Jake's 58 Hotel are designed in a classic manner, with the option for guests to book one of the five larger suites for a more opulent experience. The gaming floor and lounge are also available to guests. The hotel offers complimentary wireless access and a big-screen television in each room. Several restaurants with fine dining are available on the premises. On-site parking is free and secure. Breakfast is served in a pleasant buffet arrangement, which may be paid for if desired.
You May Also Like:
The Wind Watch Country Golf Club, which is only 16 minutes walk away, has a restaurant, tennis courts and a seasonal outdoor pool. The driving range at the Wind Watch Country Golf Club also includes space for new golfers to practice their swing.The hotel is about a 5-minute drive from several businesses and restaurants, including Walmart and Walgreens. The hotel is conveniently located near a number of other Long Island activities, as well as MacArthur Airport on Long Island.Another congratulations to jake's 58 winners.
• Source: Jake's 58 Hotel & Casino: Slot player's $10 bet nets nearly $1 million From Newsday.com On January 11, 2019.
• Source: Jake's 58 Hotel & Casino: Official Website From Jakes58.com On January 10, 2019.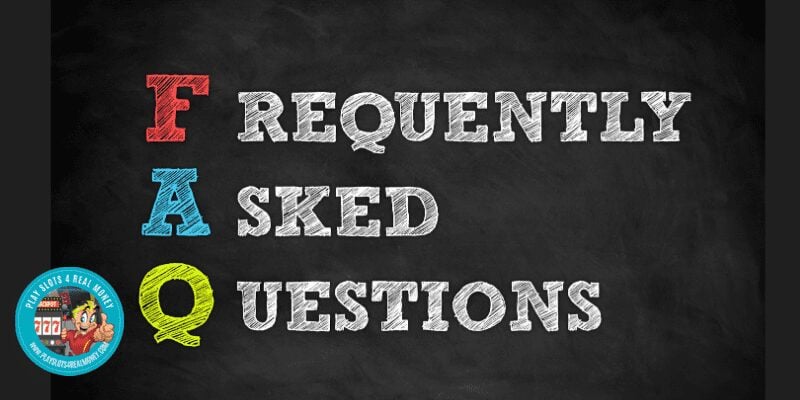 FAQ
Do people win at Jake's 58?
A $10 wager on a "Wheel of Fortune" video slot machine won a $984,000 jackpot at Jake's 58 in Islandia last night. It is the largest jackpot ever won since Jake's opened two years ago, according to casino officials.
Is Jake's 58 closing down?
Jake's 58 Hotel and Casino in Islandia has been sold to Suffolk County Regional Off-Track Betting Corporation and Delaware North. The sale was completed following the New York State Gaming Commission's approval, as well as those from other authorities on a $120 million transaction.
How much does Jake's 58 make a month?
$250 million per month.Jake's 58, which is located on the Long Island Expressway North Service Road, has been one of the most successful video-lottery casinos since it opened in February 2017. Since reopening in September, Gaming Commission records show that it has made $250 million per month.
What Are Slot Payout Percentages?
Simply stated, the payout percentage is the average amount of cash a player will receive in winnings versus the amount wagered. The term "average" should stand out. The payout percentage can't promise how much you'll be victorious in one session or even 100 spins, but the more spins you do, the more likely your slot machine outcomes will be closer to the machine's payout percentage.
It's easy to see that a greater payout percentage benefits the slot machine player. That is why it's critical for you to conduct your own study and concentrate on the slots with the highest payout rates.
Casinos make money by incorporating a benefit into the slot machine game's rules. This is reflected in the payout percentage, which applies to all online slot machine games, not just slots machines.But, as we've previously said, that's only an average. There is certainly always the chance of winning a large jackpot in a single session, or perhaps experiencing some bad luck at New York Casinos. That is one of the reasons why slots are so popular.With one large win, they allow you to significantly exceed the payout percentage with big wins.