Golden Nugget Biloxi Casino
Is It The Right Time To Visit The Golden Nugget Casino In Biloxi Mississippi? Why is it the right time to visit Golden Nugget Biloxi? Well, there are many reasons why it is the right time to visit this casino. for one, you need to understand that the position of this gaming facility is ideal among MS Casinos. You can locate the facility so easily whether you are using Google Maps or even on the road driving your car.
The Golden Nugget Biloxi is located at 151 Beach Boulevard in Biloxi Mississippi. The other thing is that once you check into the facility, you will encounter a superb arrangement, the kind of which you have never seen in any of the Mississippi casinos. Yes, there are many other reasons why now is the right time to visit Golden Nugget Biloxi casino than any additional time.
The truth is that you are likely to find several other reasons that will add value to why you need to visit Golden Nugget Biloxi casino the first thing tomorrow.
Nonetheless, here is a quick view of the Golden Nugget casino:
1. There is plenty of parking space for clients where they will access both valet and self-parking
2. The minimum bet amount at this casino is $0.01
3. The casino is open to visitors 24/7
4. Inside the casino, you will find some 54 table games
5. There are 1, 200 gaming machines in Golden Nugget Biloxi
6. Over 45, 000 square feet have been set aside for gaming
7. There is an additional 1, 560 square feet set aside for the convention
Several amenities at the Golden Nugget Biloxi that have been ideally put to add enjoyment to your visit are also available. Some of the amenities you'll love to see are: Golf Biloxi, a golf pitch close to the casino, Gulf Coast Attractions, the Golden Nugget Biloxi Grand Ballroom, The Spa & Salon, Bar 46, Pool & Pool Bar, Rush Lounge & Party Pit; Meetings and Banquets Space. You will also love the idea that there are up to five restaurants that will serve as the ideal place for you to get your meals in case you did not carry your packed food.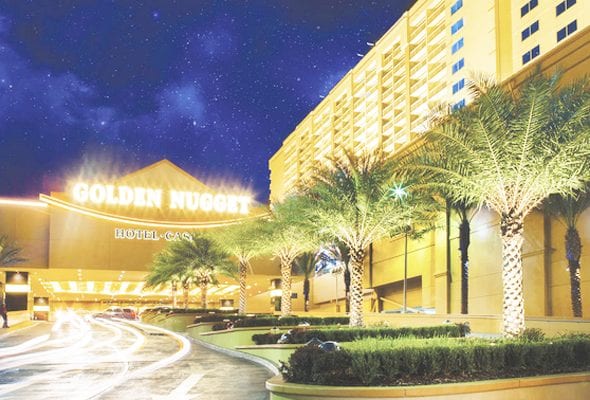 Here are the 5 restaurants you can pick from:
• Morton's The Steakhouse
• The Buffet
• Bubba Gump's Shrimp Company
• Michael Patrick's
• Lillie's
Candid Look At Golden Nugget Biloxi
If you decide to visit and spend your night at the Golden Nugget Biloxi Resort Casino, you will be a few meters from several high-profile amenities such as the Biloxi Lighthouse, Maritime, and Seafood Industry Museum.
Besides, you will inches away from Beau Rivage, Grand Biloxi, and of course the Biloxi Beach. I'm sure you will enjoy a comfortable stay in one of the 708 air-conditioned guestrooms as you figure out what you will be doing the morning after.
You'll love to take a long view of the ocean right from the convenience of your hotel room. Besides, who will not like the idea that you enjoy a private bathroom that is fitted with everything you need? At the casino, here are some of the games you'll enjoy:
• Blackjack
• Craps
• Slot machines
• Roulette