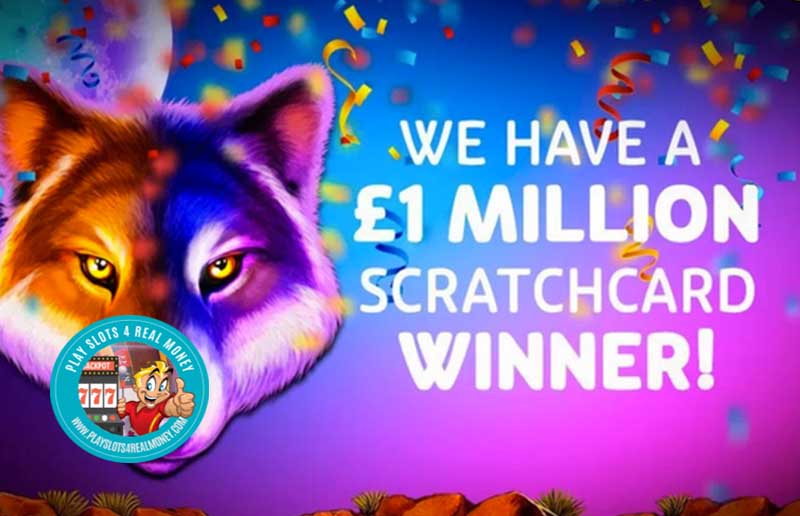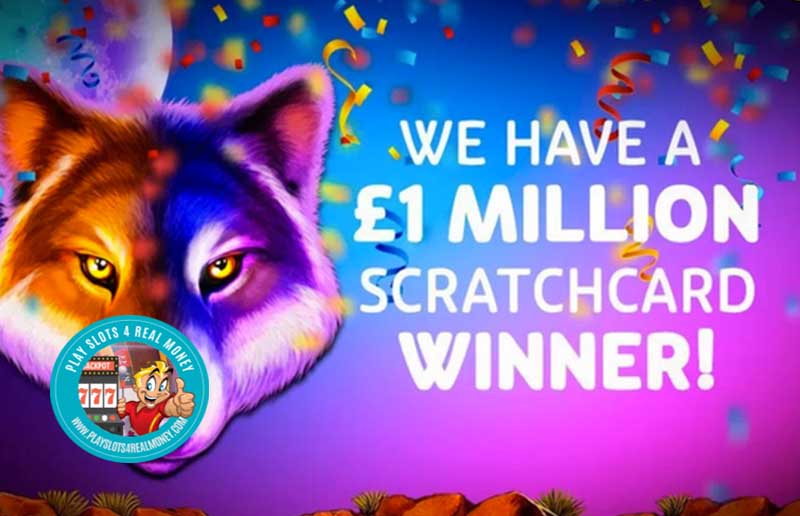 Real money slots remain the most popular way to gamble online. Most sites offer a wide variety of slot titles as part of the entire gaming portfolio. Slots can be broken down into a number of different categories as well.
There are the traditional three and five reel varieties. More modern games are referred to as video slots. Some come with increased sound and animation to be considered 3D varieties. The most popular slot option is a progressive jackpot game. The top prize can range from four digits all the way to seven-digit totals.
Which Pragmatic Play Online Scratchcard Pays Out Big Jackpot?
Depending on the market, these high-figure jackpots are normally paid out in American dollars, British pounds or euros.
In recent years, the collection of non-slot gaming options have increased. This includes games of chance such as Keno, Bingo and online scratch cards. Interestingly, the Wolf Gold scratchcard just paid out a 1,000,000 jackpot in pounds.
The casino operator was SkillOnNet and the brand was PlayOJO. The lucky player maxed out the total jackpot available with that game. As mentioned, the winning card was part of Pragmatic Play's Wolf Gold-themed series.
The winner is from Blackpool, England and she is employed by NHS. She became the first UK PlayOJO millionaire of 2020.
While seven-digit hits are still rather common playing slots, hits like this on these games of chance are rare.
The winning ticket was hit on June 1. This was one of the largest winning jackpots on a Pragmatic Play scratchcard ever. The title of the card relates to the highly popular video slot bearing the same name.
Wolf Gold is considered to be one of the online gaming industry's most recognizable games. It has also been extremely successful from a commercial standpoint. It has become known for its immersive gameplay qualities as well as player retention.
This makes the Wolf Gold video slot a favorite among operators and players alike.
Melissa Summerfield is the CCO for Pragmatic Play. She was quoted as saying: "We are happy beyond words knowing that one of our scratchcards generated such a notable win. With an operator we have a wonderful partnership with. SkillOnNet's brands have been offering our products for a while now. And we couldn't be more excited to see how well they perform with their players. Breaking down such a win is a truly remarkable event. And we send our warmest congratulations to the winner."
The Sales and Marketing Director for SkillOnNet was also quoted in the company release. Michael Golembo added:
"Seeing our players win life-changing amounts is satisfying and rewarding. We are looking forward to announcing similar wins in the future, especially with products from Pragmatic Play. Their sophisticated mathematical structure and complex pay table always brings forward a wide-ranging selection of prizes. We extend our congratulations and best thoughts to the lucky winner."
Pragmatic Play offers slots and other games of chance through SkillOnNet brands. The overall selection includes a Live Casino selection of table games for popular gaming options.
• Source: PRAGMATIC PLAY'S WOLF GOLD SCRATCHCARD PAYS OUT £1,000,000 ON PLAYOJO From Pragmaticplay.com On June 30, 2020.