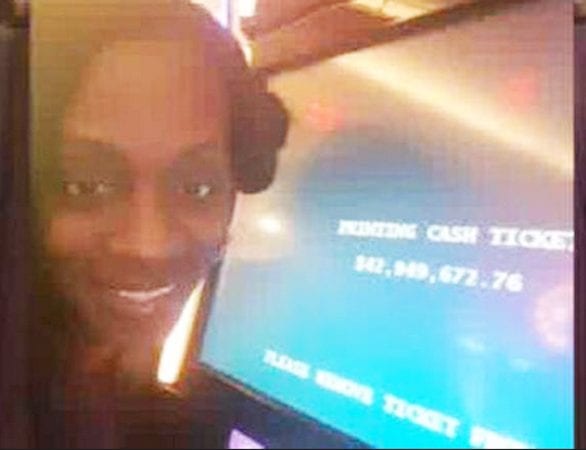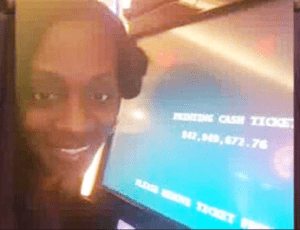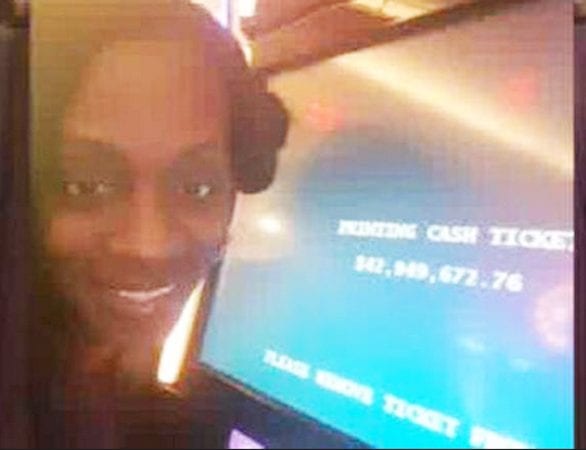 See How Katrina Bookman The 43 Million-Dollar Jackpot "Winner" Challenges A New York Resorts Casino Over Erroneous Slot Machine. If everything went as planned, at least as displayed on the slot machine screen, today, Katrina Bookman would be a happy woman.
Unfortunately, this is not always as you can think. What Katrina saw on the display of the slot machine of which she was playing slots inside Resorts World Resort in New York, did not win her a slots jackpot worth $42.9 million.
That missed slots jackpot took place last fall as Ms. Bookman enjoyed her slot at the casino and after seeing a display on the screen that she was the day's jackpot winner of nearly $43 million, she was overwhelmed with joy.
However, the joy was cut short moments later she went to collect her prize.
Casino personnel told Bookman that in reality; the slot machine was faulty thus displaying an erroneous figure.
To show their remorse for what the slot machine had created inside the mind of their client. The Resorts World Casino New York City management decides to offered Bookman $2.5 the supposed amount she would have won from her initial one cent bet and a free dinner steak. However, Bookman turned down the offer and instead marched out annoyed.
A few days later, Ms. Bookman through her lawyer, has filed a case in court challenging her slots jackpot $43 million 'win' and an explanation on the malfunctioned slot machine.
Moreover, instead of filing a lawsuit against the New York property where she 'won' the slots jackpot, Alan Ripka decided to sue Genting NY LLC, which is Resorts World parent gaming company.
In part, the lawsuit states that it was wrong and stage-managed for the casino to say that the slot was faulty thus displaying wrong figures. Because of this alone, the supposed winner demands her $43 million slots jackpot, which she saw with her own eyes and an informed explanation from the Resorts World NY resort as to how a gaming machine that is faulty could be allowed to operate on a gaming floor.
"There's absolutely no way a casino can claim that one of their machines or even if they were many in this case that they are faulty yet they are strategically placed on the gaming floor, and clients are allowed to play from the machine. One may ask, does that indicate the device was never inspected? Was it not maintained? What of other clients who played there before my clients, what were their winning chances?" the lawsuit reads in part.
If the slot machine displayed the correct figure, Bookman would be holding the biggest progressive slots jackpot to be ever won in the U.S. history. For now, that is a matter in court.
The last biggest progressive slots jackpot went to a gambler in 2003 who backed $39.7 million after spending $100 on a Megabucks wager.
Even as the missed slots jackpot winner takes the matter to court, Resorts World maintains that the slot machine was faulty.