Four Winds Casino Sound Bend
The first thing that comes to mind when talking about South Bend is the Notre Dame Fighting Irish. The life and economy of this town have revolved around the beloved football team. But, lately, another local institution has attracted visitors to this part of the country.
Since 2019, the Indiana town is home to Four Winds South Bend Casino. Four Winds South Bend is the fourth establishment owned and operated by the Pokagon Band of Potawatomi Indians. It's also the first with the location outside of Michigan. Other 4 Winds Casino spots are in New Buffalo, Hartford, and Dowagiac. Find Four Winds Casino online!
4 Winds Casino Video
Four Winds Casino South Bend Review
The Casino in South Bend is built on the 166 acres property situated between Prairie Avenue, U.S. 31, and Locust Road. The complete facility spreads over 216.000 square feet. It includes a casino, poker room, players lounge, and several bars and restaurants.
There's also a retail outlet and a parking space for over 4.500 vehicles. The gaming space alone covers an area of 175.000 square feet. That does not include the shopping area and the hotel rooms.
Four Wind Casino History
The Casinos in South Bend opened only three years ago. However, but the brand's roots date back to 2007. It was then that the Pokagon Band received the state authorization to build a casino in New Buffalo, Michigan.
Four years later another 4 Wind Casino opened in Hartford. In 2013, the third establishment began operation in Dowagiac. Under the current regulation, the tribe is limited to only three casinos in the state.
In 2012, the Pokagon Band announced plans to expand its activity to Indiana. Six years later, the Four Winds Casino South Bend opened its doors. The investment in the first Native American casino in Indiana was worth $400 million.
At the moment, the casino operates under Class II gaming rules. Recently, the tribe has negotiated a compact with the Indiana Gaming Commission that will allow further expansion. Soon, this Casino in South Bend will also feature Vegas-style slots and table games.
We can expect baccarat, mini-baccarat, blackjack, craps, and real money keno to be added in the near future. Also, the casino will be opening a sportsbook. Sports wagering will be limited only to casino property.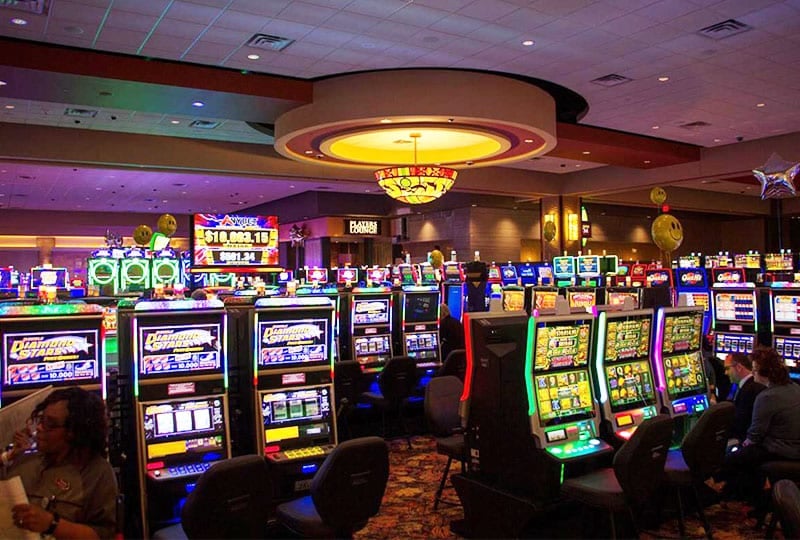 The Gaming Floor
The Four Winds South Bend 175.000 square feet gaming floor features a diverse offer of over 1.600 gaming and video poker machines. There is also a 12-table poker room and players lounge available. If you like to play poker and are close to Michigan City, this site is a must! Also, there are free drinks.
These Casinos in South Bend near Michigan offers a wide selection of games with something for all kinds of players. The betting range from only $.01 to $25 attracts both casual players and high-rollers. Visitors have a chance to win some of the largest jackpots in the region.
At Four Winds Casinos you can enjoy the jackpot lockdown when you have fun playing the latest games.
Gambling has never been as fun at Four Winds Casinos where you can win close to a million dollars with the jackpot lockdown as long as you are of legal age.
Place a wager for your chance to win the jackpot at any hours. Many people feel this is the best south bend casino.
Pokagon Band of Potawatomi Indians
The federally recognized Pokagon Band of Potawatomi Indians are a Native American Indian Tribe in Northeastern Indiana. Pokagon Band of Potawatomi are Potawatomi-speaking tribe and can also be found in southwestern Michigan.
Check out some of these massive jackpots available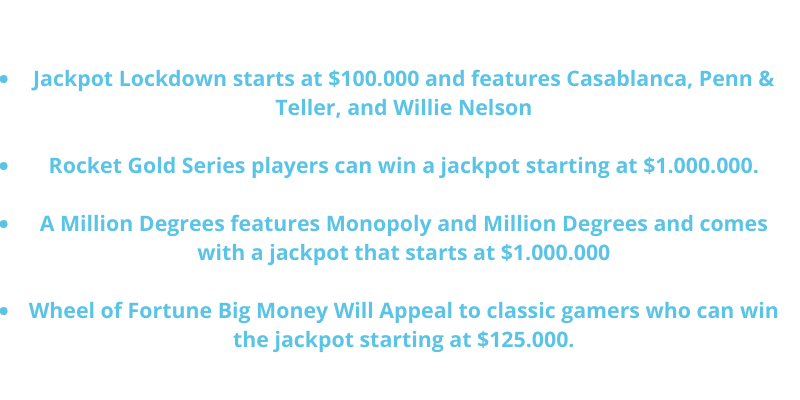 Poker Room
The 12-table poker room brings some of the most intense action available in the area. The room is located in the northwest corner of the South Bend Four Winds in the state of Indiana.
This is a non-smoking area. There's no dealer, just players playing against each other.
Available games include:
$1 – $2 No Limit Hold'em
$2 – $5 No Limit Hold'em
$3 – $6 Limit Hold'em
$1 – $2 Pot Limit Omaha
Players can check the live table availability and ongoing Four Winds Casino Online promotions through the Bravo Poker Live app.
Rewards And Perks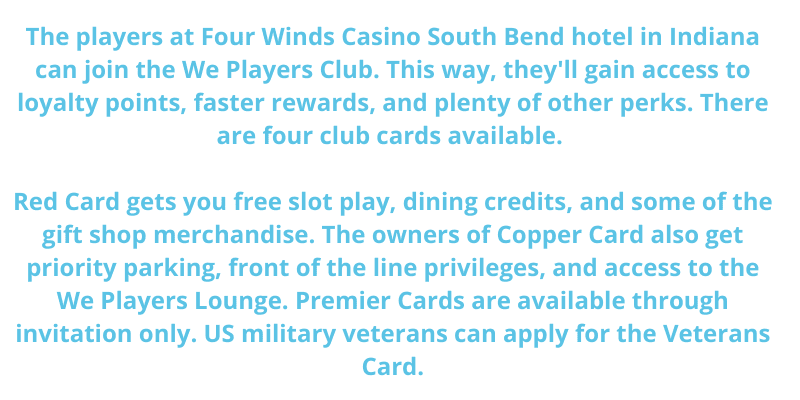 Dining and Entertainment Options
When taking a break from gaming, there is plenty of other stuff available at Four Winds Casino South Bend. The casino features four restaurants, three bars, and premium live entertainment.
The stellar choice of restaurants includes both casual and fine dining options. You can watch live events.
The Copper Rock Steakhouse
Copper Rock Steakhouse's menu features the finest USDA Prime 42-day dry-aged steak, but also lobsters and expertly prepared seafood. Make sure to taste some of the wines for the restaurant's excellent collection.
Enjoy perfectly aged steaks on the outdoor patio when you finish with the area's largest jackpots. Even if you are a resident of another country or region please select the appropriate version or outfit when you are visiting this restaurant or head to the hotels.
Keep in mind, there are many upcoming events coming to the Four Winds casino resort.
Kankakee Grille
Kankakee Grille is a family-friendly place with a classic rustic cuisine prepared the traditional way. Wood-fired pizza and a carefully selected offer of craft beers will help you recharge during the day of gaming.
In addition to a 130-capacity dining room, Kankakee Grille also features a 37-seat bar.
Timbers Fast Food & Deli
Timbers Fast Food & Deli is perfect for those looking for a quick delicious bite. Here, you'll find all the fast-food favorites including tasty burgers, hot dogs, and crisp salads.
White Birch Market
White Birch Market offers a chance to refresh with a cup of the finest freshly brewed coffee. Besides a variety of signature coffee beverages, you can grab a bite from the exquisite selection of sandwiches, pastries, and salads.
If you are looking for a break and enjoy a during with friends visit one of the three bars at this South Bend Casino.
South Bend Casino Bar
At South Bend Casino Bar you can sip on your favorite drink while checking on the action at the casino floor. The bar has 25 seats available and offers a choice of specialty drinks and brews on tap.
Four Winds South Bend Kankakee Grille Bar
Kankakee Grille Bar has an affordable offer of wines and beers. It's also a perfect venue to check out a game with your friends or family.
Copper Rock Bar
Copper Rock Bar is a part of the Steakhouse and offers its guests over 200 wines and signature cocktails prepared by the expert staff.
Throughout the year 4 Winds Casino South Bend brings premium entertainment to its guests. Copper Rock Steakhouse and Kankakee Grille are the venues where you can witness some fantastic live performances.
The slate for the next month features names such as Jimmy Fastiggi, Dan Reisen, Chris Burch, and Paul Decker.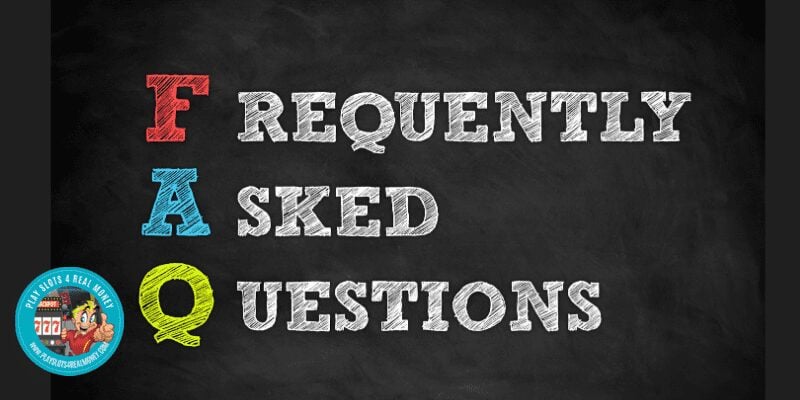 Is the Four Winds Casino Closing?
In 2019, this casino is South Bend city Indiana would never think of closing. Besides of COVID, they had to close shortly. All casinos within Send Bend City, and the state of Indiana had to shut down. As 0f 2021, they have re-opened.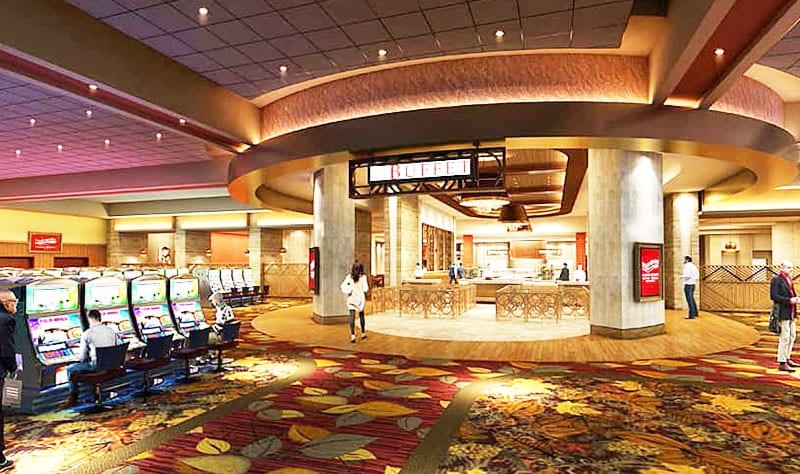 How much is the buffet at Four Winds Casino?
"The Buffet is on the house depending on which hotel room you stay at," said one of the customers within the hotel.
Which Casino Is Better Blue Chip Or Four Winds?
If you are there to gamble, you may prefer 4 Winds. The staff is very polite and makes a point to say please and thank you. That said, if you like the nightlife, the Blue Chip would be a better fit.
Does Four Winds Casino Have A Sportsbook?
If you are in New Buffalo, their casinos offer a Sportbook.
How far is Four Winds Casino from the beach?
This hotel is close to the Four Winds Casino New Buffalo and the New Buffalo Public Beach. The Galien River County Park and Friendship Botanic Gardens are also close by. The hotel has a casino, 5 restaurants, and 2 spa tubs.
Which is the biggest Four Winds Casino?
Four Winds New Buffalo offers a lot of gaming. There are over 2,500 slot machines and 48 table games. You can also smoke in some places there. Four Winds South Bend has a lot of square footage for gaming. You can find 1,600 games and a poker room there. Four Winds Hartford features 500 slot machines and eight table games.
Who owns Four Winds Casinos?
Pokagon Band of Potawatomi Indians owns and operates Four Winds Casinos. They have four locations total, three in Michigan and one casino in Indiana.
What county is Four Winds Casino in South Bend?
Four Winds Casinos are located in Joseph County.