Horseshoe Casino Southern Indiana, Resort
The Horseshoe Casino Southern Indiana Resort is one of the nicest resorts in Indiana. They have a beautiful, luxurious hotel with excellent amenities plus an Indiana casino for your entertainment. Contact them directly by phone toll-free an at 1- (866) 676-7463. Find them at 11999 Casino Center Drive South East, Elizabeth, IN 47117.
Horseshoe Casino Information
The Horseshoe Southern Indiana Resort and Casinos has incredible table games and a large variety of slot machines. Enjoy the finest table games over a bourbon at the Horseshoe Casinos. They have the largest variety of Indiana table games available for you to play. Enjoy High Card Flush, 21 +3,  mini roulette, Crazy 4 Poker and Pai Gow Poker. The Horseshoe Casinos also has craps, mini-Baccarat, roulette, blackjack and many other table games.
Horseshoe Casino Indiana
Take out your total rewards card and give it to the dealer every hand you play at the Horseshoe Southern Indiana Casino. Receive exclusive offers, invitations comps, and valuable rewards credits.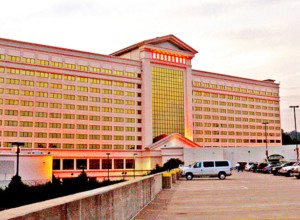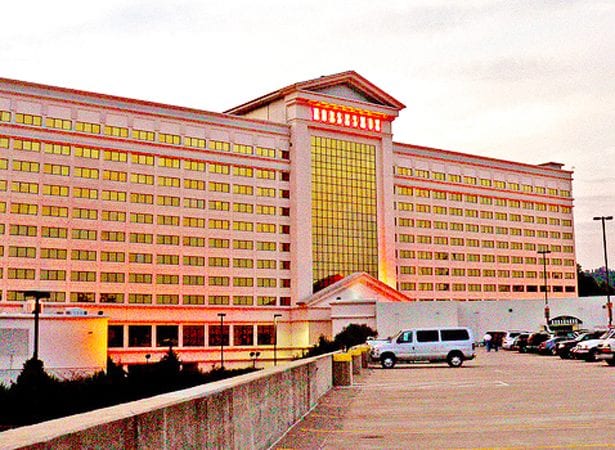 Enjoy going out with friends or your spouse at the ENVY BAR & LOUNGE. They are open from 11 AM through 3 AM every day on the second deck. Play video poker games like Pai Gow Poker as you eat and drink. The gambling machines are built into the bar top on their grand wall where there is a huge television like the Horseshoe Hammond has.
Horseshoe Casino Southern Indiana Restaurants And Nightlife
ENVY BAR & LOUNGE At Horseshoe Casinos in Indiana turns into a night club on the weekends where you can dance and drink until 3 AM. The ENVY BAR & LOUNGE At Horseshoe Indiana Casino has different DJ's on every Friday and Saturday night for your entertainment. They also have resident disc jockeys and specialty drinks like the Red Devil, Envy Shot, and the Envious Cosmo. Book your Bachelorette and Bachelor wedding party directly by calling them at 812-969-6175.
One of my favorite restaurants at the Indiana Casinos is the Smoke & Rye. They have an incredible Jack Binion's Steak, The Spread Buffet, Smoke & Rye and many other casual and upscales dishes. They Smoke and Rye restaurant specializes in burgers, barbecue, rye, and bourbon. How would you like a Glass or Knob Creek or Makers Mark over dinner? JB's Cafe is open twenty-four hours a day seven days a week and is a great place to go when the ENVY BAR & LOUNGE At Horse Shoe Casinos closes.
The Horse Shoe has great promotions and rewards for their loyal customers. Their reward their clients who use Visa credit cards. Their development is called the "Total Rewards On Your Visa Card." The client can take advantage of this bonus and earn up to ten thousand rewards points when you spend seven hundred fifty dollars at the Horseshoe Indiana Casino. TopTop