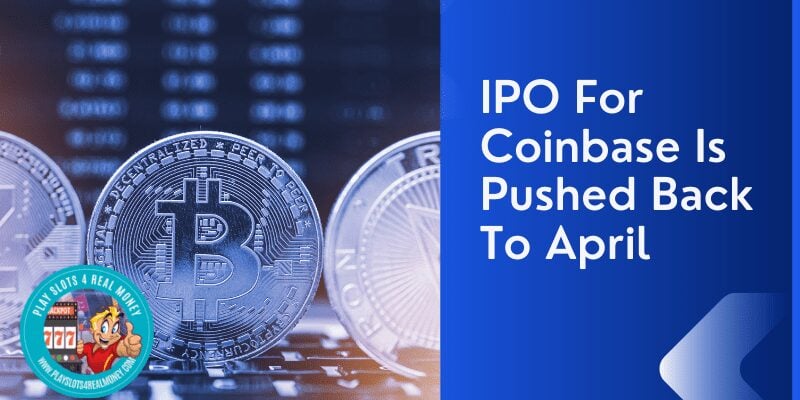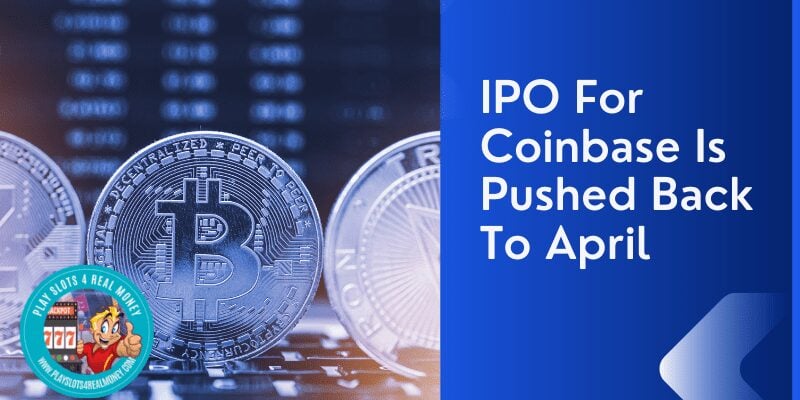 A planned Initial Public Offering (IPO) for Coinbase was scheduled to take place some time in March. After sending an IPO draft registration to the US Securities and Exchange Commission, that timeline has been pushed to April.
The draft registration was originally sent to the SEC on December 18, 2020. News sources close to ArmyOfBitcoin.com mentioned the timing change. Coinbase is looking to offer a direct listing of its Class A common stock.
Why Was The IPO For Coinbase Pushed Back To April? 

The original plan put Coinbase on the path to be publicly traded in March. The reason for the change to April was not specifically addressed by the company. However, there is speculation that it could be related to some internal issues.
The Coinbase IPO delay might be tied to recent allegations of illegal trading practices. Further speculation on the delay centers on different improprieties. There had also been claims that Coinbase offered misleading trading information. In that case, the company has already paid a $6.5 million fine.
At the base of these accusations is a columnist for Bloomberg, Jared Dillion. He is no fan of Coinbase in particular. He referred to the company as an "old business with lots of risks."
Despite the negative press, Coinbase still has plans to move forward as a public company. It has registered over 115 million shares for its IPO. The list of registered parties include:
Coinbase CEO Brian Armstrong
Coinbase Co-founder Fred Ethrasam
Union Square Ventures
Andreessen Horowitz
It has also been reported that Coinbase shares being traded privately are valued between $200 and $375. These figures are based on those private transactions.
Coinbase is a digital asset exchange company located in San Francisco, California. It was founded in 2012 and its latest employee figure tops 1,120. The parent company of Coinbase is Coinbase Global Inc.
The company markets itself as the "easiest place to buy and sell cryptocurrency." Investors looking to get involved in digital assets can create their own cryptocurrency portfolio. Coinbase offers online tools to manage that portfolio on a regular basis.
Investors can set up recurring buys to create a growing portfolio of multiple cryptos. Buys can be scheduled on a daily, weekly and monthly basis.
As a popular security feature, Coinbase also offers vault protection. Investors can store their cryptos in a vault that features time delayed withdrawals. There is also a Coinbase app available for Android or iOS.
Along with secure storage at offline locations, stored crypto is also covered by insurance. Coinbase stands behind its support of a variety of the most popular digital currencies in today's marketplace. This is part of the company's adherence to the industry's "best practices."
Individual investors can buy, sell and use cryptos with access to a self-hosted crypto wallet. A Coinbase card can be used to spend crypto while also earning crypto rewards. All of the site's active business tools are available to private investors. Businesses and institutions have access to additional online exchange tools.