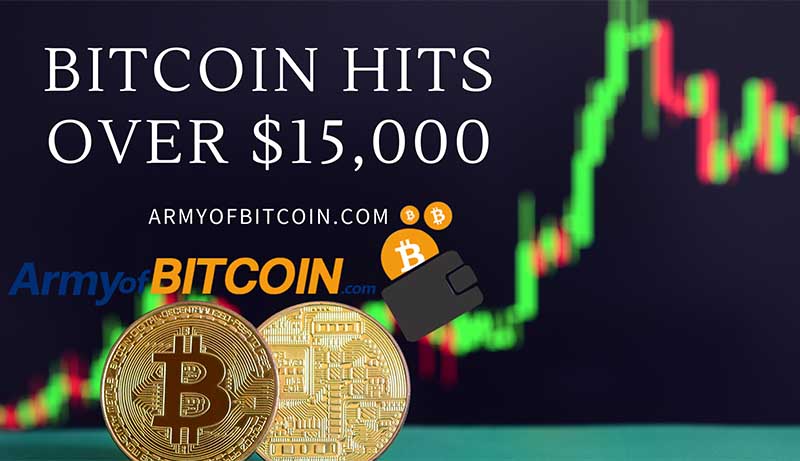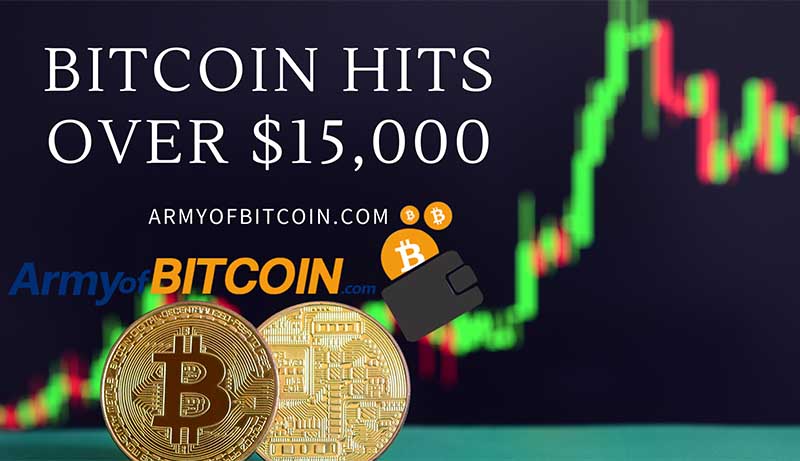 Crossing and holding the $15,000 level is big news for Bitcoin investors. Their patience with constant volatility has paid off. The recent bull run for BTC could take the current value even higher to close out the year. Expanding on recent thresholds, $15,500 is the next target level.
How Does The Price Of Bitcoin Joins Elite Companies In Market Capitalization?
The overall market capitalization of BTC has surged as well. During the current run, it has expanded from $190 billion to around $280 billion. According to industry sources close to ArmyOfBitcoin.com, this puts BTC in a rather lofty market position.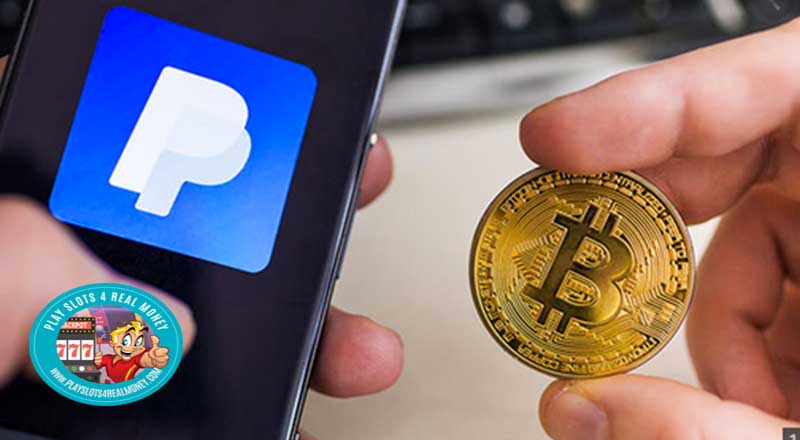 At $15,000 in market value and $280 billion in market cap, BTC is now bigger than:
Coca-Cola
Netflix
That is rather impressive to say the least given how low those same two numbers dipped this year. Also included on the list are several prominent US banks. BTC as a digital currency operates independently of any central bank or government entity. Another way to describe BTC is a person to person electronic money transfer system.
The initial rise in value goes back to September of this year. The market price hovered around $10,000. This produced the $190 billion in market cap. Over the past two months, the price has soared to cross the $15,000 level. This drove the total market cap near the $280 billion marks. Ultimately, the price of Litecoin increases to $58.75.
Early trading during the second week of November has BTC up one percent to $15,415. At the current level, BTC would rank as the 18th largest commercial entity in the US market. This is compared to publicly-listed corporations. With a market cap of $306 billion, Home Depot is sitting at 17th on that list.
Apple remains at the top of that list with a market cap of $2 trillion. The price of BTC would have to rise to $120,000 to equal that figure. The rally is expected to continue into 2021. How high BTC goes remains to be seen. However, it is highly possible it could set a new all-time high as compared to levels at the end of 2017. The all-time high price was $19,891 on Dec. 18 of that year.
There is a fixed supply of BTC which makes it a hedge against rampant government spending. Former Morgan Stanley analyst Tyler Reynolds had this to say on the matter:
"As it's currently shaping up, the next bull run will be led by BTC with the very narrative that OG's have been saying since 2011: Bitcoin's hard supply cap makes it a durable SoV as governments devalue their fiat currencies to support unconstrained government spending."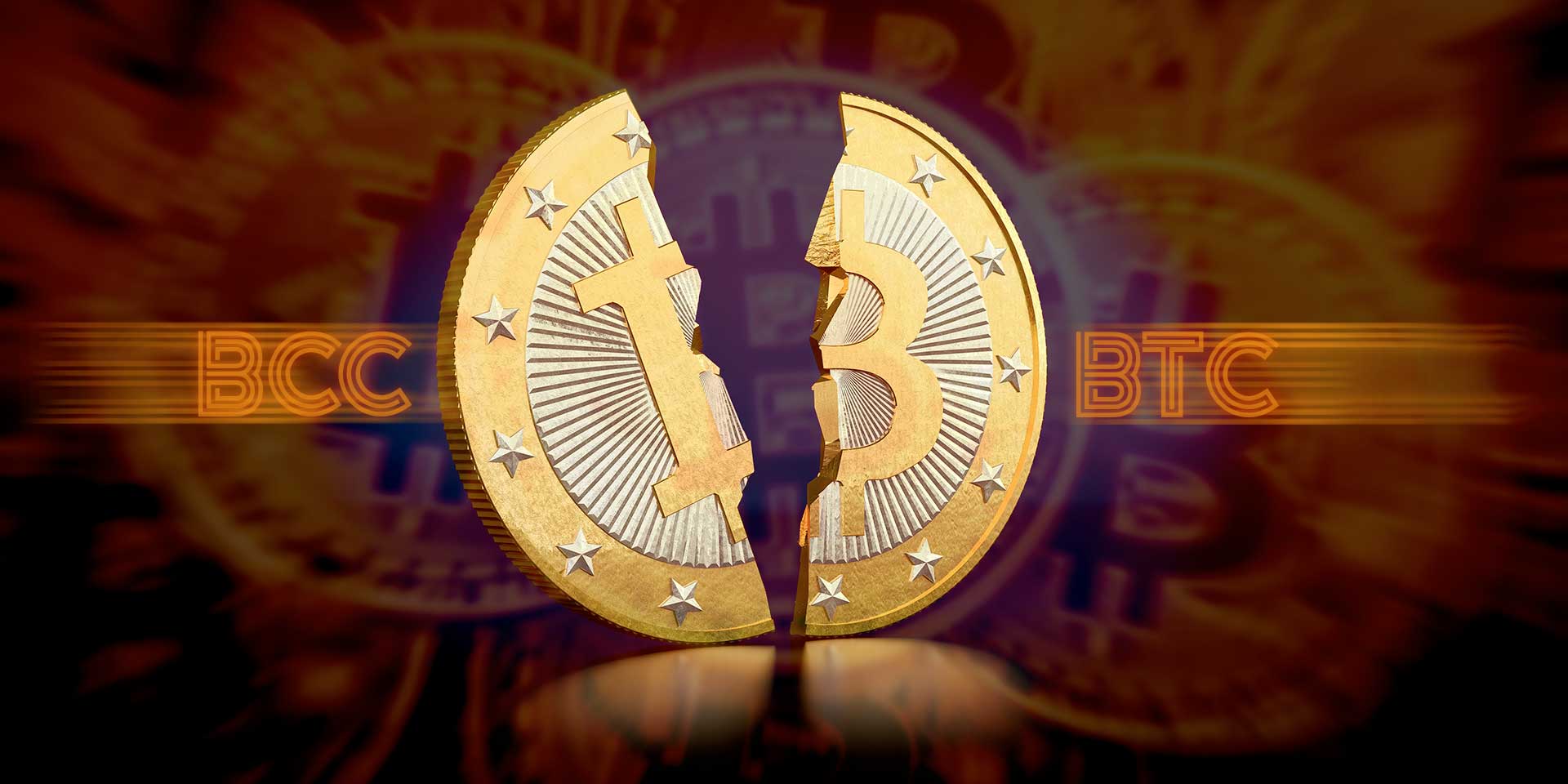 Paul Tudor is a billionaire hedge fund manager on Wall Street. He also agrees that BTC can act as a viable hedge against inflation.
Speculation centers on smart money as a driving force behind BTC's surge in price. This refers to high net worth investors outside of retail or mainstream investment avenues. Once retail investors come off the sidelines, this could help fuel future growth according to industry insiders.