Bally's Casino Tunica Review
Is Bally's Casino Tunica The Ideal Weekend Destination? The Bally's Casino Tunica is located in 1450 Bally Boulevard, Robinsonville, MS 38664, USA. On a quick overview, the casino has within the premises 16-table games and 1161 gaming machines. The casino is open 24/7 and self-parking is a given in the premises, one can therefore go and come as they please.
Take a look at Bally's Casino Tunica:
• Minimum bet $0.01
• Table games available 16
• Number of gaming machines – 1, 161
• There is self-parking as well as valet
• The facility is open 24/7
• Casino space is 46, 535 square feet
• 10, 000 square feet has been dedicated to convention
Also, there is also a valet service at the casino; this is very convenient, especially if you cannot wait to get to a table and start winning. The valets will take absolute care of your vehicle, and if you need a moment or two to recover after a game, you will get that while the valet brings your truck around.
In overall, the Tunica Casino covers 46,545 square feet with a convention center of 10,000 sq ft. Here is some fantastic news, because the minimum bet with which one is allowed to play in the casino is as low as $o.01, and with this, anyone can plainly play and win.
To ensure the visitors at the casino have a good time and get a good value for their money, there are several amenities like Tunica Hotels, Tunica Queen riverboat that in it is an attraction and there are a beautiful and serene River Bend Links for Golf.
An additional appeal of the Tunica Queen is the offered day, and dinner cruises from the river park. The Casino in itself would cater for most if not everyone's need. Anyone will undoubtedly have a good time at the Bally Casino, Tunica.
Restaurants At The Bally's Casino Tunica
There are three spectacular restaurants within the casino. These are:
• Cornucopia Buffet
• The Barn Restaurant
• The Silo Eatery
The three restaurants offer an abundance of mouth-watering delicacies. Even if you are not an avid gamer, you are welcome to the casino to enjoy the meals at the restaurants. Some of the restaurants are open 24/7. Bally's Casino in Tunica, Mississippi covers 46,535 square feet casino gambling floor. Other provisions are.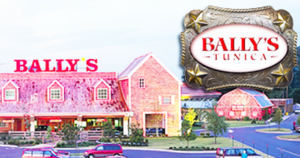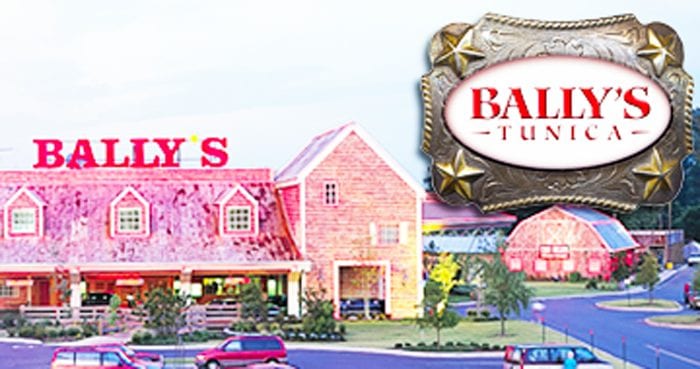 Bally's Casino Tunica Review
• It has over a thousand slots and video games
• 16 game tables
• A hotel has a shuttle service to and from the casino. The revelers have free transportation always and in case it rains, one is covered as the rain won't interfere with ones plan to game.
The casino has been around since the mid-1990s making it one of the earliest Mississippi casinos that still attract very many visitors. When you need to catch up on sports or news, you can this on the 16 ft 9 HDTV screen available on the premises.
Gaming at Bally's Casino Tunica
The casino accepts payments in all denominations. For fans of big jackpots, there are Aladdin and Wheel of fortune. Games available at the casino:
Craps
Slot machines
 Video Poker
More information is available on the casino website at Ballystunica.com, or you can call (662) 357-1500 Toll-free: (866) 422-5597.