Horseshoe Casino Hotel Tunica
Are You Ready To Find Out If It Is The Right Decision To Visit Horseshoe Casino Hotel in Tunica? How would you answer such a question if you were asked? Would you say yes it is a good idea or you'd only say it is a wrong timing thus anyone visiting Horseshoe Casino Hotel Tunica should either wait or head elsewhere?
Well, you have a choice to make, but there is a good reason why you should choose wisely. One is about the position or location of Horseshoe Casino Hotel Tunica, and the other thing is its space among Tunica casinos. You see, if you found out that you are dealing with the most affluent person in the society, there are no doubts that will make you proud. Same is the case with this.
Associating with Horseshoe Casino Hotel Tunica is like associating with the prominent, the affluent, and the people who matter, the decision makes and evidently, who will help you in times of trouble. So, where is the casino situated? You can find Horseshoe Casino Hotel Tunica at 1021 Casino Center Drive in Tunica, Mississippi.
Here is The Horseshoe Casino Hotel Tunica At A Glance:
• Number of table games inside the Horseshoe – 70
• Available gaming machines – 1, 271
• The number of possible poker tables – 10
• Minimum betting amount – $0.01
• Maximum betting amount – $10, 000!
• The casino is open 24/7
• Clients can access the facility's parking lot for valet and self-parking
• Total casino space is 63, 000 square feet
• Convention space is 35, 000 square feet
You see! Inside Horseshoe Casino Hotel Tunica, all are welcome. You will get the opportunity to mingle with extremely high rollers who will use a whopping $10, 000 in real money betting! Well, apart from gaming, you'll get to enjoy some amenities and attractions around such as The Fitness Center & Spa, Bluesville Showcase Nightclub, Tunica RiverPark and Museum, The Links at Cottonwoods (golf lovers), and the Legends at Horseshoe among other amenities.
The other good thing is that as is the case with other Mississippi Casinos, at Horseshoe Casino Hotel Tunica, you'll find some restaurants that will serve the ideal place to enjoy your meals from. Although there aren't many of them, the five hare enough to handle clients who come in. The beauty is that all these restaurants and eateries remain open throughout. Here is the list:
• 8 oz. Burger Bar
• Village Square Buffet
• JB's Café
• Noodles
• Jack Binion's Steak
Horseshoe Casino Review In Tunica Mississippi
Do you intend to visit a casino with high table limits? Are you the kind of a gamer who stops at nothing when they realize there is a significant jackpot around? Head to this resort, the Horseshoe Casino Hotel Tunica where apart from such fanciful gaming attributes, you'll get a chance to catch some sleep in one of the 500 hotel rooms that are in the facility's 15 floors.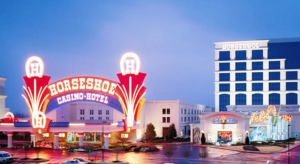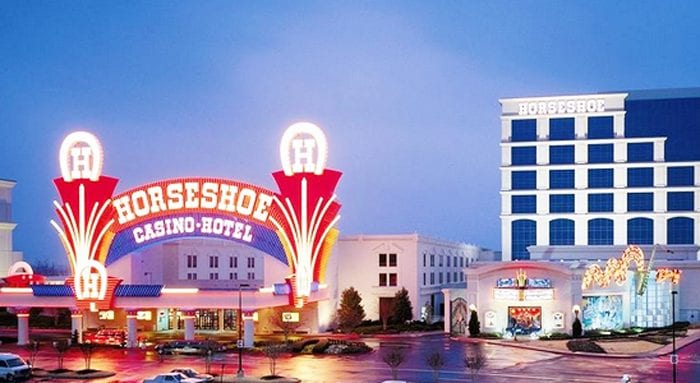 Come to think of a place with five restaurants, two entertainment venues, 72 golf courses, a clubhouse and several sporting activities; there is no way you'll miss this. Popular games offered here are:
• Blackjack
• Craps
• Roulette
• Caribbean Stud Poker
• Let it Ride
• Mini-Baccarat
• Dragon Bonus Baccarat
• 21+3
• Slot machines
• 3 Card Poker
• Video Poker
• Blackjack – Single Deck
• Mississippi Stud
• Fortune Pai Gow Poker
• Texas Hold'em
• Blackjack Double Deck
• Craps No More
• Flop Poker
• Midi-Baccarat
Reach the casino via (662) 357-5500 or visit Horseshoetunica.com.