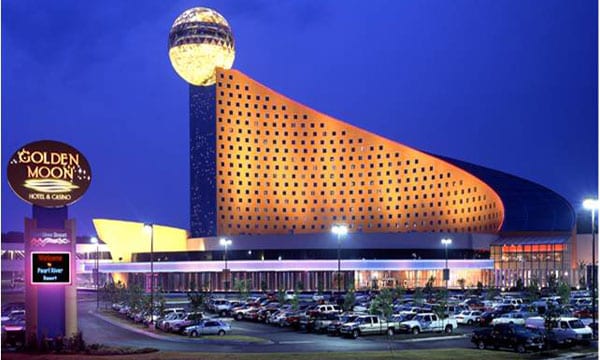 Have you ever wondered how many casinos are in Tunica? Have you thought about visiting Tunica to play at one of their awesome casinos there? Is that how you've come across this article? If so, you're in the right place. We're going to tell you everything you need to know about the state of affairs in Tunica with the casinos there: how many there are, which ones are open, which ones are closing or closed and which ones are best to play at.
Discover Tunica Resorts & Casinos In Mississippi
Tunica sits right near the one and only fabled Mississippi River. In the early 1990s, it became home to the thriving Tunica casino industry. There are plenty of casinos along the Mississippi but the casinos at Tunica stand out from the crowd. Most of them are resort casinos with plush hotels and fine restaurants. All of them offer exceptional gaming.
If you are planning a trip to Tunica, you need to read this guide and bring yourself up to speed with everything you need to know about the local casinos in Tunica there.
Are The Casinos At Tunica Open?
The casinos at Tunica are now reopened after being closed due to the Covid pandemic in March 2020. The Mississippi Gaming Commission and the Department of Health have put strict guidelines in place to ensure the health and safety of customers. These include limiting guest capacity to fifty percent of maximum capacity, asking customers not to enter if they have Covid or any Covid symptoms, and limiting the number of players per table. These are guidelines but the Mississippi Gaming Commission and the Department of Health have made clear that they must be strictly followed or else the casinos risk getting shut down again.
On top of these basic measures, the casinos in Tunica have each also put into place their own measures in order to ensure their customers' safety during their visit. These include everything from walkway systems to handwashing terminals and special notices. The top casinos have your health and well being as their main priority in these unique times. This Casino Tunica hotel gambling hall doesn't want to lose a single customer to Covid and so are prepared to go to extraordinary lengths to protect their customers.
So, Just How Many Casinos Are There In Tunica, Mississippi?
Here is some Tunica Casino Information. Tunica has six casinos where you can gamble. You will find over seven thousand slots and gambling machines in total. Also, there are over two hundred main table games. These six awesome casinos in Tunica housing just about every casino game you can think of from roulette, slot machines, and blackjack to baccarat, sports betting, and keno.
However, the Tunica casinos are not just about gambling. They host some of the finest bars and restaurants you will find in the whole of Mississippi let alone North Tunica.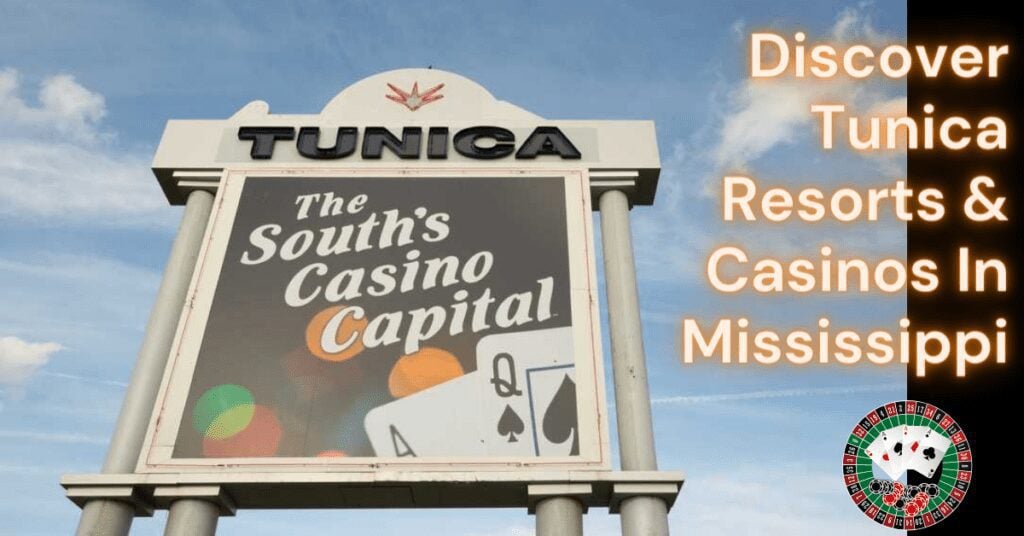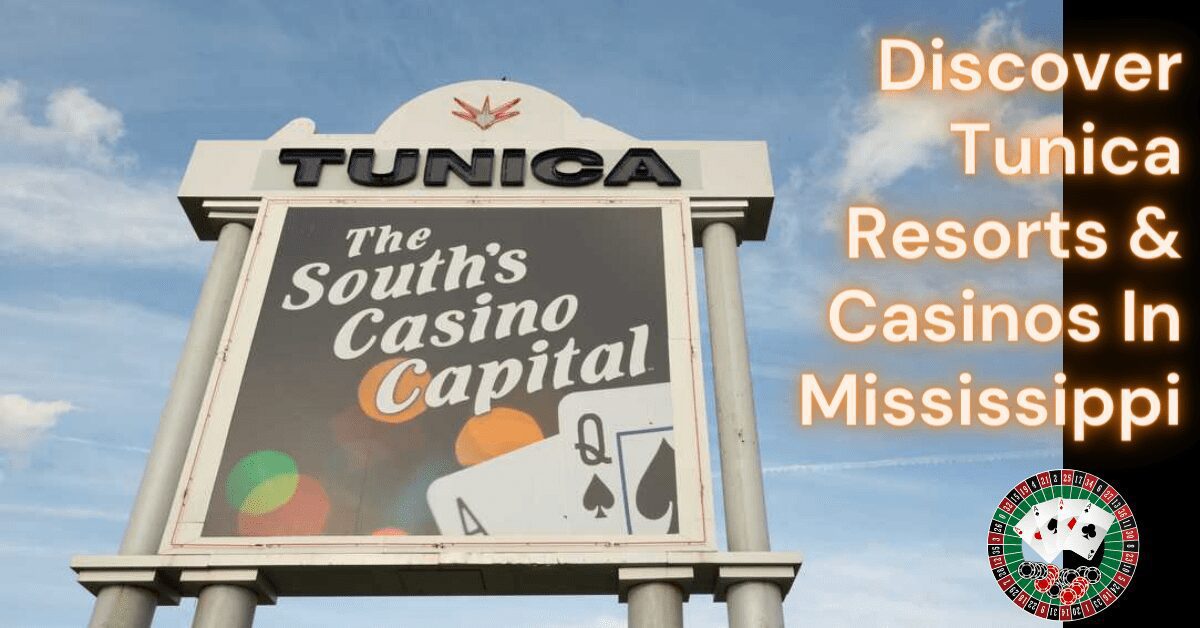 Enjoy Gambling Playing Table Games At Hollywood Casinos In Tunica
The Hollywood Casino, is all about the glitz and gambling glamour. Taking a tour around Hollywood Casino Tunica feels almost like taking a tour around a movie studio. Naturally, being inspired by Tinseltown, the total interior walls of the Tunica casino are adorned with movie memorabilia. The huge gaming floor amounts to some 54,000-square-foot. With a casino floor that size, there's just about every game you can imagine close to Las Vegas. You'll be forgiven for losing track of reality and imagining you're right there in a movie. Check out the video A Walk Through Horseshoe Casino Tunica Mississippi.
Along with the gambling casino itself, there are a total of 494 luxury hotel rooms along with three indoor swimming pools, a sun deck, and a gift shop. Just in case you get tired of the tables there's also live entertainment hosted on a real Hollywood sound stage. This is the type of encounter normally reserved for the Hollywood elite but at Hollywood Casino Tunica everyone is welcome! Take a look at what their three restaurant's menu offers! They are located at 1150 Casino Strip Resort Blvd, Tunica Resorts, MS 38664.
Sam's Town Casino Resort In Tunica
Sam's Town, is a classic-looking casino resort. In fact, even the official name sounds like it comes from a different time, Sam's Town Hotel and Gambling Hall. The rustic-looking Tunica casino hotel located in the North has two floors full of table games and slots and a really great atmosphere about it. They are located at 1477 Casino Strip Resort Blvd, Tunica Resorts, Robinsonville MS 38664.
Don't let the classic look of the Tunica hotel-casino fool you. This is a casino with plenty of both timeless table games and modern-era slots. In total, this 840-room luxury hotel is truly world-class and rivals any of the world's best three hotels on the Tunica casino strip.
There's also plenty of entertainment other than gambling on the schedule. River Palace Entertainment Center attracts some of the biggest stars in the business and Roxy's Live hosts some of the best live music available in a casual lounge setting for fun at night.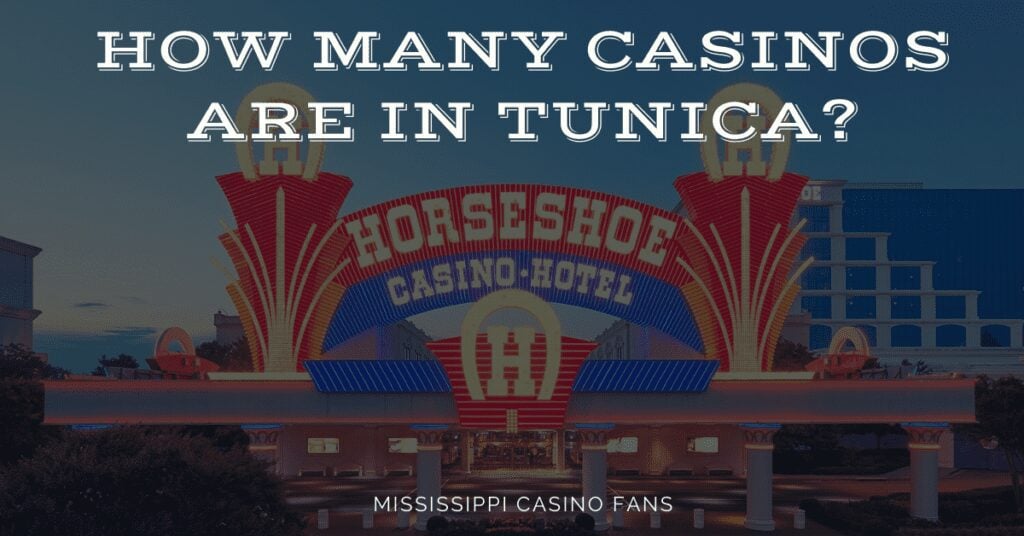 Gambling At The Horseshoe Casino In Tunica, Mississippi
The Horseshoe Casino Tunica, is another classic-style casino hotel gambling hall in Tunica that will have you feeling nostalgic for days of yonder perhaps. You can expect all the glitz and glamour of a traditional style casino gambling where the staff will make you feel like a million dollars even if you don't actually win a million dollars. That said, you just might do on one of the most table games, slot machines, live poker close to the casino's gaming floor area. They are located at 1021 Casino Center Dr, Tunica Resorts, Robinsonville MS 38664.
At Horseshoe Casino in Tunica will find the best and tastiest steaks in Mississippi in Jack Binion's Steak House. There's also a whole bundle of entertainment on their menu for when and if you need a break from the tables or you just want to chill out perhaps. The Horseshoe Tunica offers live country, rock, and pop at its state-of-the-art gambling action complex area.
The Horseshoe Casinos in town Tunica is an authentic casino gambling experience that has a little something for everyone. You are not guaranteed to win at the gambling tables but you are practically guaranteed to have a great time trying to. You can play Limit Holdem, Let It Ride Bonus Poker, Multi-Hand Poker, Single Hand Poker, and video slot machines.
Related: ( Casino Near Me With Slots )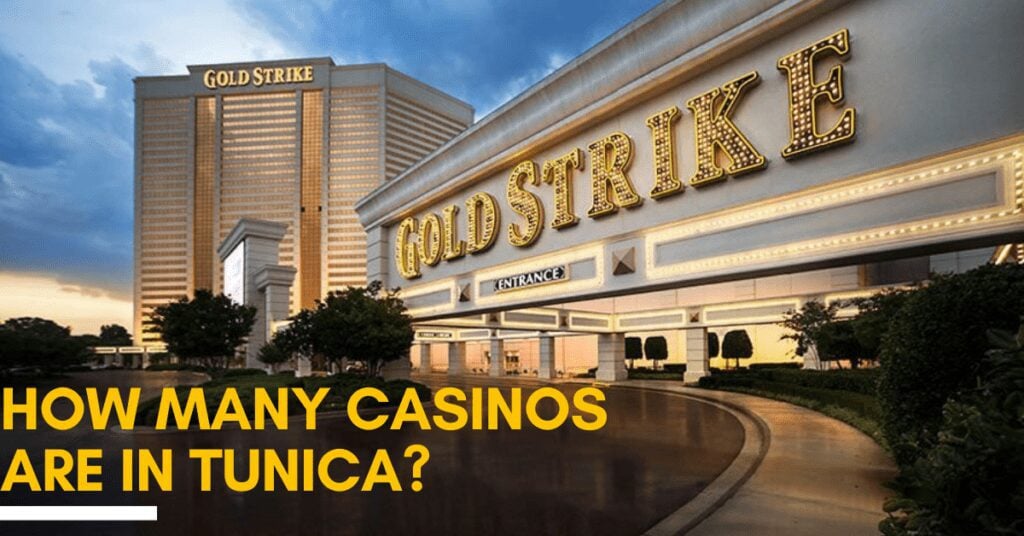 Gold Strike Casino Resort
The Gold Strike Casino Resort is, well, simply striking. You can literally see the area from miles away. It stands there as a 31-story gambling attraction drawing gamers from all over the country. There's a 50,000-square-foot of gambling floor to explore with just about every game you can imagine. To put this into perspective, there are over 1,400 gaming machines and slot machines alone at The Gold Strike Casino Resort! On top of that, there is a nice amount of multi-hand poker, table games in the casino at Gold Strike Casino Resort. They are located at 1010 Casino Center Dr, Tunica Resorts, MS 38664 near Robinsonville.Ream more about the Gold Strike Casino in Tunica.
The Gold Strike hosts some of the best gambling action you will find in any of the Tunica casinos in MS including a number of trendy bars and live music. There is also an 800-seat theatre called the Millenium Theatre in their casino gambling center.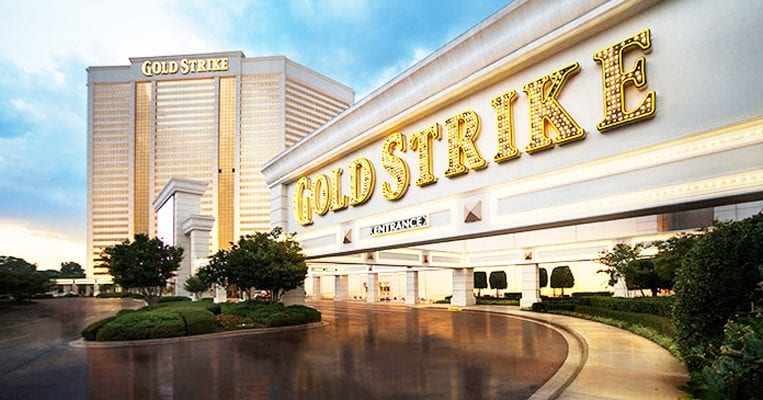 The Tunica Resorts, casinos hotel boasts more than 1,100 rooms and suites, most of which top enviable views of the majestic Mississippi River. That's right, you can do some gambling and play slots near the MS River. As you can guess, the Tunica casino's dining experience is truly world-class. There's also a spa, hot tubs, and two thoroughly equipped gyms just in case you need to blow off a bit of steam.
The Gold Strike is a Tunica casino worthy of Las Vegas, or Macau. In fact, once you're inside the resorts, you could well be at any of those locations but you can be sure with the excellent customer service and thrilling entertainment, there's no place you'd rather be. Not even casino gambling at hotels in Las Vegas!


Fitz Casino & Hotel In Tunica
Any Tunica resorts and casino with a name like Fitz must surely come to the luck of the Irish! The casino is a beautiful tribute to the Emerald Isle and even hosts a full-size replica of Ireland's famous Blarney Stone. Read more about the Fitz Tunica casinos.
Blackjack, Craps, Roulette, And Slot Machines
You'll find all your favorite table games there including multi-hand poker, single-deck blackjack, craps, roulette, poker, and slots. There's also live entertainment including professional fighting events.
Over 500 Hotel Rooms With Impressive Views
The 500-room hotel property also boasts impressive views near the Mississippi River along with delicious buffet restaurants and all the amenities you would expect from a big, plush gaming hotel like an indoor swimming pool, a gym, and conference rooms.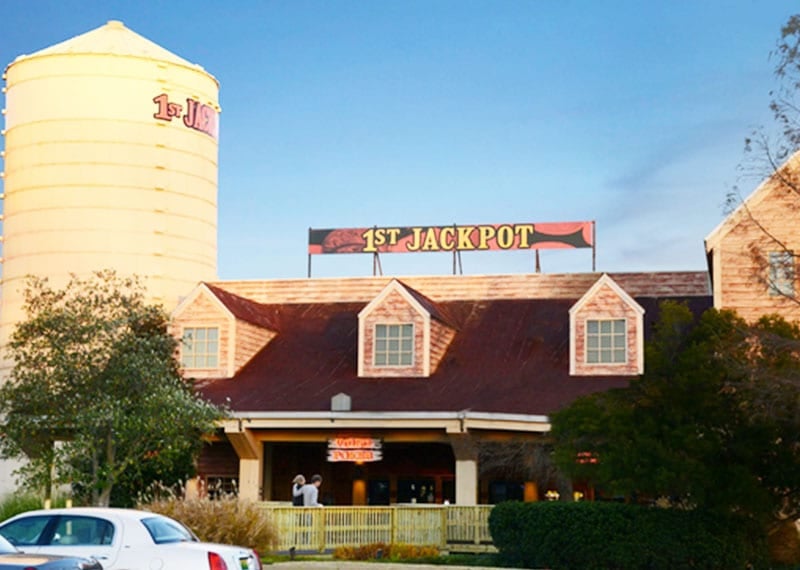 1st Jackpot Casino
1st Jackpot Casino property offers a vintage casino experience. The rustic decor, inside and out, will make you feel like you've gone back in time. They have fantastic restaurants near their properties. However, don't let that fool you. 1st Jackpot is a truly world-class casino full of all the table games, poker, and slot machines you could possibly imagine or want to play on your Tunica casino vacation. Feel free to head to the local casino finder to discover casinos near me.
Perhaps it is something to do with its rustic-looking appearance but the atmosphere at 1st Jackpot is really fun and friendly. The 40,000 square feet properties of gambling floors are full of friendly staff willing to help you with whatever you may need.
There are also a variety of restaurants to choose from at these Tunica casinos. First Jackpot is the type of Tunica casino hotel that would look the part in any movie. Their gambling selection of table games, poker, craps, slots, and other games is nice. Also, they have a great spa when you are not gambling!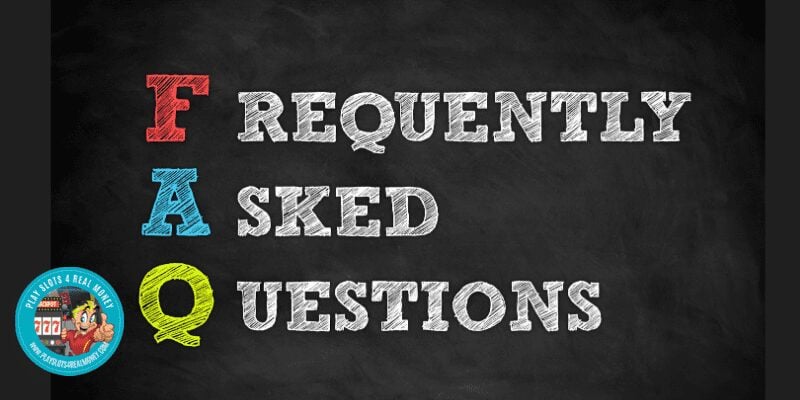 · What Are The Best US Casinos In Tunica Mississippi?
· What Are The Best Slot Machines To Play At Gold Strike Casino Tunica?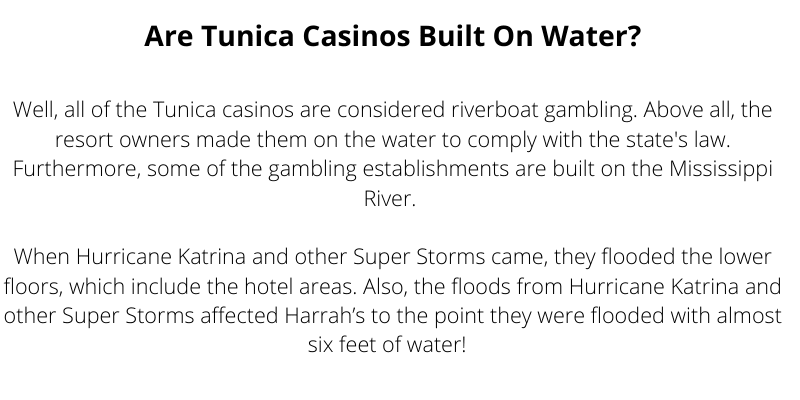 How many casinos are left in Tunica Mississippi?
If you include the Roadhouse, there are 8 casinos left in the Tunica area.
Are the casinos in Tunica closing?
Unfortunately, the Casinos in Tunica had to shut down in 2020 due to the coronavirus (COVID-19) pandemic. However, some of them have re-opened.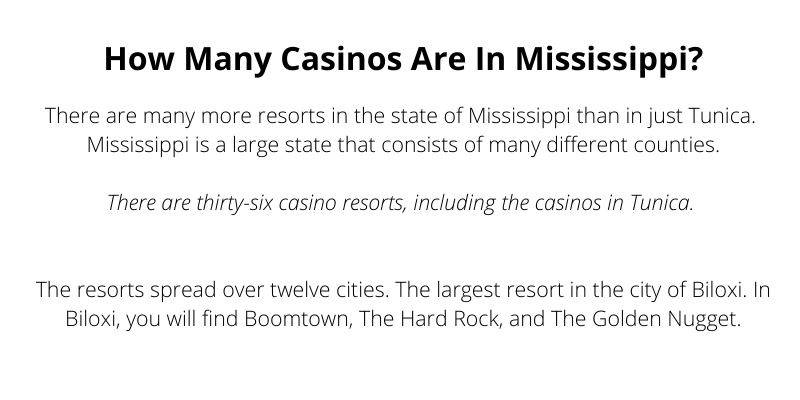 What's the name of the casino in Tunica Mississippi?
Horseshoe Tunica Hotel & Casino is the name of the casino in Tunica MS. Caesars Entertainment owns and operates these casinos.