Horseshoe Casino Hammond Reviews
The Horseshoe Casino Hammond is a great resort. It is one of the top casinos in Indiana. They are located on the border of Indiana and Chicago Illinois right on the water next to the Hammond yacht club. Caesars Entertainments owns the Horseshoe Hammond as well as the Horseshoe Casino located in South East Indiana.
They are located at 777 Casino Center Drive in Hammond, Contact them directly at 1 (219) 473-7000.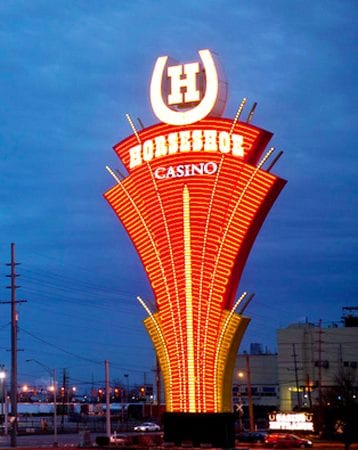 About The Horseshoe Casino Hammond
The Horseshoe Casino Hammond is only twenty minutes away from Chicago and is situated on a four hundred thousand square foot property.
They are one of the best Indiana casinos because of their large selection of new games, great amenities, and fantastic entertainment.
About The Horseshoe Hammond Casino
The Horseshoe Casino Hammond, located in Hammond, Indiana, is a 400,000-square-foot (37,000 m2) facility with gaming, entertainment, restaurants, bars, and lounges. If you are of legal casino gambling age, visit horseshoe casino.
History
Horseshoe Casino was established as Empress Casino in 1996, when it was a 54,000-square-foot (5,000 m2), four-story gaming boat.
In 1993, Binion Industries formed Horseshoe Gaming Holding Corporation as a private holding company with Jack Binion as the majority owner.In 1999, the corporation acquired Empress Casinos. This included the Hammond property and another Empress Casino in Joliet, Illinois.
However, in 2001 the Joliet property was sold off. The Hammond property was re-branded as Horseshoe Casino Hammond on May 4, 2001.
In 2004, the company was sold to Harrah's Entertainment (which became Caesars Entertainment in 2010), which oversaw the construction of a new boat for two years.
The present casino building, which began in 2006 and was completed by the Friedmutter Group, was formally opened on August 8, 2008.
In October 2017, following a corporate spin-off, Vici Properties purchased the property and leased it back to Caesars Entertainment.
The Horseshoe Casino Hammond has great places to go if you are looking for a casino with nightlife. Enjoy their bars, lounges, and restaurants.
They have a great poker room, a free shuttle to get to Chicago and a luxurious hotel. You can even save fifteen dollars the first time you take an Uber if you do not want to use the shuttle.
The legal age to gamble at the Horseshoe Hammond casino is twenty-one years old according to the "legal gambling age in Indiana" on Wikipedia. Also, feel free to look at the Horseshoe Hammond Facebook page.
Horseshoe Casino Indiana
The Horseshoe Casino Hammond has an online casino that offers free games for people all over the world. Their variety of slot machines is spectacular. Once you go inside the Horseshoe Hammond, you will be able to choose from over fifteen hundred slot machines.
The great news is that they are penny slots and they are located in Chicagoland. The high rollers do not need to worry! There are plenty of high limit slots to play plus other games for higher limits.
Check Out More Resorts.
When you visit their official website, you can enjoy free games on the Internet, including the best online slots for free. The first thing that you will see is the "Casino Game Finder" on the left-hand side.
Locate any game you want by typing it in the casino finder. You may be able to play the slot machine online for free right now.
The Horseshoe Casino Hammond regularly adds new games to play like the seven hundred games they have added in the past year. High rollers and Casual folks from Chicago will love the new games as you can bet up to one thousand dollars per game.
They have blockbuster titles such as Buffalo Diamond, Lord Of The Rings, Tiger Treasures, King's Jewels, Mercury, eBay, Wheel of Fortune, Star Wars, and The Hangover. Top
Horseshoe Hammond Slots
When you walk into Horseshoe Casino, you'll have a lot of options when it comes to slots, including over 1,350 penny machines!
When you enter Horseshoe Casino, you will find many more slot machines than in most other casinos in Chicagoland. We have added over 700 new games, including penny slots ,blackjack switch, and Pai Gow Poker.
We also have modest rolls available in denominations of $10, $20, and $50. We've got a whole slew of choices ranging from $1 to $1,000 – sure to please both high rollers and casual Chicago gamblers.
Horseshoe Casino slot players have always had access to the newest and most popular games. They have always led the way with games like Lightning Link, Dragon Link, Buffalo Diamond, Kings Of Chicago, and Wheel of Fortune. With our penny slot expansion, we've added more games like Tiger Treasures, King's Jewels, Mercury and more.
If you are searching for a very fun and exciting casino experience, look no further than Horseshoe Hammond Casino. Here you can take risks and potentially win big rewards. Simply survey the high limit room, choose your favorite slot machine, and spin the reels in the high limit area!
But before you play, be sure to order your favorite drink with just the touch of a button, using our exclusive Total Touch beverage service technology! Be sure to play using your Caesars Rewards card to take advantage of this Horseshoe-exclusive feature and other machines.
Table Games
You'll feel genuine enthusiasm for all of your favorite table games – more than 100 of them – at Horseshoe Hammond ChicagoCasino. Instead of going to Las Vegas, enjoy table games in downtown chicago near jack binion's steakhouse.
Hit the blackjack tables or the crap table.
If you're looking for serious table game action, Horseshoe Hammond Chicago Casino is the place to go. You'll find the best odds on games like craps (100x) and the highest limits on games like Baccarat ($100,000 per hand).
The Midwest's top gambling destination has over 100 tables, including Le Cheng, Chicagoland's premier Asian gaming experience!
Horseshoe Hammond features a $25,000 maximum limit on 21+3 Blackjack, 5-Spot Blackjack, four card poker and Fortune Pai Gow Poker, as well as a $100,000 maximum limit on hand-held Mini Baccarat.
Games such as Baccarat, Mini Baccarat Dragon Bonus, Mini Roulette, and EZ Baccarat may be found in the luxurious detail and ideal feng shui of Le Cheng.
It has an enormous showcase of exquisite etched glass artwork within a traditional rosewood stained cabinet with tons of room for your favorite games.
  Visit Horseshoe Casino Poker Room
While you may think that complex games are the most entertaining, sometimes the most basic of games is the most enjoyable. Casino Holdem and 3-Card Poker revolutionized how people play casino cards.
3-Card Poker is a game that everyone likes because it's simple, easy to learn, and lots of fun.
You and the dealer each receive 3 cards, and the best hand wins. To this should be added our Pair Plus bonus bet, which pays out whenever your three cards include a pair or higher, with bigger payouts for a straight flush or 3-of-a-kind.
Remember… On 3-Card Poker, you can also make money by playing the 6-Card bonus bet. This is where you combine your 3 cards with the dealer's 3 cards to try to get a straight or better.
For example, if you have the 9, 10, jack, queen, king, and ace of diamonds. Enjoy CHICAGO POKER CLASSIC with jackpots or better video poker machine. Moreover, the poker room takes advantage better security and unfair benefits when the visit family.
Restaurants
After you play poker and are finished with the poker room, you can enjoy restaurants that serve authentic cantonese food in the chinese noodle place inside called chow fun near the gift shop.
Takeaway dirty dishes at caesar juliate or seven star (seven stars) and get more drinks if you want.
You May Also Like: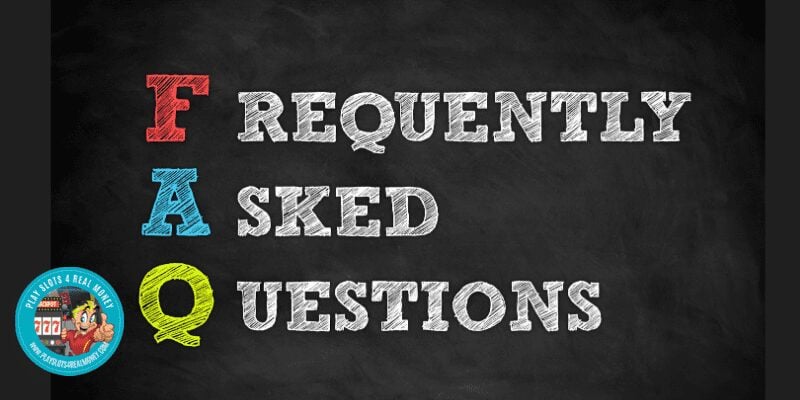 FAQ
Is Horse Shoe buffet open?
Unfortunately, the The Spread Buffet at the Horseshoe Casino is TEMPORARILY CLOSED.
Is Horseshoe Hammond being sold?
The Indiana Gaming Commission has denied Horseshoe Hammond Casino's request to sell the property. After a decision from the commission, Horseshoe Hammond Casino will continue to be controlled by Caesars Entertainment Inc. (Nasdaq: CZR) with their 2020 merger with Eldorado Resorts.
What Are The Hotels Near Horseshoe Hammond?
Sophy-Hyde Park,Homewood Suites by Hilton Munster,Ameristar Casino Hotel East Chicago Hyatt Place Chicago-South/University Medical Center, Hampton Inn & Suites Munster.
What Are The Best Restaurants Near Horseshoe Hammond?
Village Square Buffet, Jack Binion's Steak in Hammond,Purple Steer Restaurant,Arnie's Dog House, and Schoop's Hamburgers.