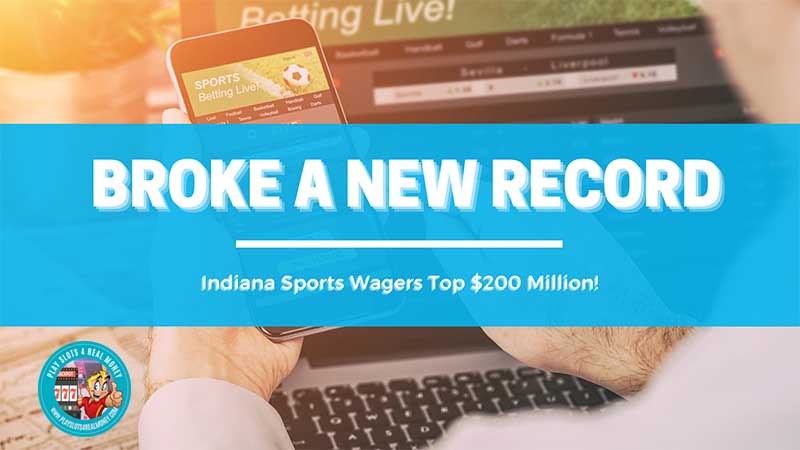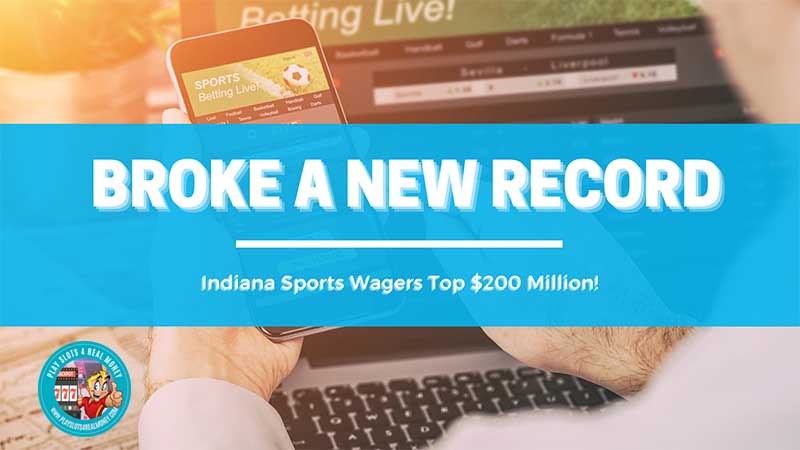 The sports betting industry has been back in business since early June. However, adding in football is taking things to whole new level. There are roughly 18 states with legal sports betting on the books right now. Indiana has quickly become one of the market leaders.
What New Record Did Indiana Set In September For Their Sports Betting Handle?
The Hoosier State has offered legal sports betting for a year. Gaming data released by the Indiana Gaming Commission highlights the dramatic industry growth over the past 12 months.
The total handle for sports betting in Indiana for September reached a record $207.5 million. This was almost 11 percent higher than the previous record of $187.2 million in February of this year. Going back to last September, the total betting handle reached $35.2 million. Now, Barstool sports is in the Hollywood Casino Lawrenceburg
These figures were included in a recent state gaming report. The fact that the new football season started in September was a driving factor. But there was heavy action on all the major betting sports. The NBA and NHL playoffs were added to the slate this year. There was also a betting interest in special events in other sports.
Jessica Welman is an analyst for the state's gaming industry. Her comments included:
"Indiana has benefitted from Illinois' relatively slow launch. And its inconsistency with in-person registration requirements. Buying Indiana time to continue to capitalize on the Chicago Market." She went on to add:
"Indiana's balanced regulatory framework remains attractive to operators. Which has kept the market on relatively firm footing, too. Those factors were key in kicking off the football season in record fashion."
Max Bichsel is an executive for a prominent gambling industry group. He added the following insight into the expanding Indiana marketplace:
"Looking ahead to October, expect wagers to continue to climb to more record numbers. Pushing $250 million in handle, as the NBA Finals round out, more NCAA games are added to the docket and the NFL hits full steam."
The handle reflects the total amount of money bet on sports. Total revenue back to the sportsbooks is a little more than half. This is the figure used for generating tax revenue. A sportsbook's hold percentage is money and commission (10%) collected on losing wagers against money paid out on winners.
The $207.5 million bet on sports in Indiana this past month resulted in taxable revenue of $1.4 million. Given the state's 9.5% tax rate, Indiana collected around $133,000 in taxes.
The amount of casino revenue that same month was $170 million. The state collected $32.9 million from that piece of the pie. Indiana casinos are still trying to match last year's revenue figures. This follows an extended shutdown due to the coronavirus pandemic. Total casino revenue in September was down 1.9% as compared to this August.
The Indiana Gaming Commission has recently approved the expansion of poker games to five players. Pai Gow Poker has been increased to three. Nearly half the state's slot machines still remain idle due to health and safety protocols. It is going to take some time to restore land-based gaming levels. However, sports betting continues to help fill the void.
Source: Nwitimes.com