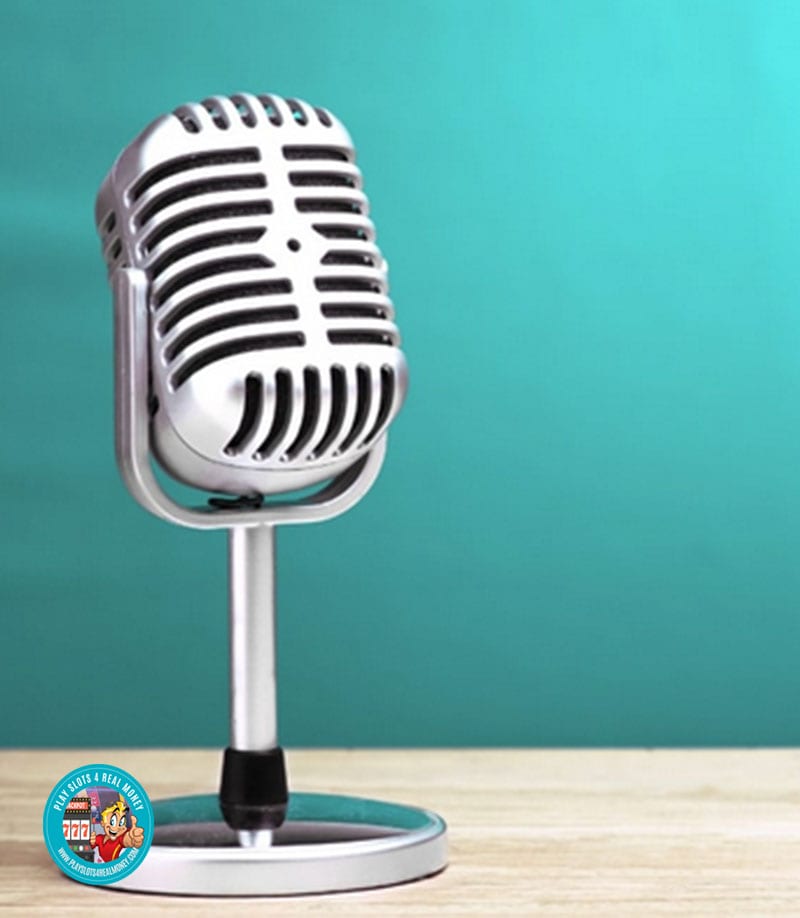 Welcome to the Play Slots 4 Real Money gambling podcast! We are a gambling news site, reviews of new casinos, slots games, and more gambling podcasts. Our gambling podcasts are free because we want everyone to be able to listen without any restrictions. Remember our sports gambling podcasts are free so make sure you sign up now! On this episode of the podcast, Mandy is back with another weekly update on all things gambling related.
Huge Jackpot Winner
In our first story, one lucky gambler hits big at an off-Strip Vegas casino. The winner is a local guy, who chose to introduce himself only as Ryan L. On Thursday, Ryan landed a huge jackpot at the Mohegan Sun Casino. The Las Vegas resident walked away with a score worth $128,706.75. He got lucky while spinning the reels on the Lock It Link Piggy Bankin' slot machine from SG Gaming.
No doubt, Ryan will remember Thursday's visit to Mohegan Sun as long as he lives. The casino that delivered the big win operates as a part of Virgin Hotels Las Vegas and is one of the newest gambling facilities in the Valley. With wins like this, they'll certainly have no problem attracting new visitors.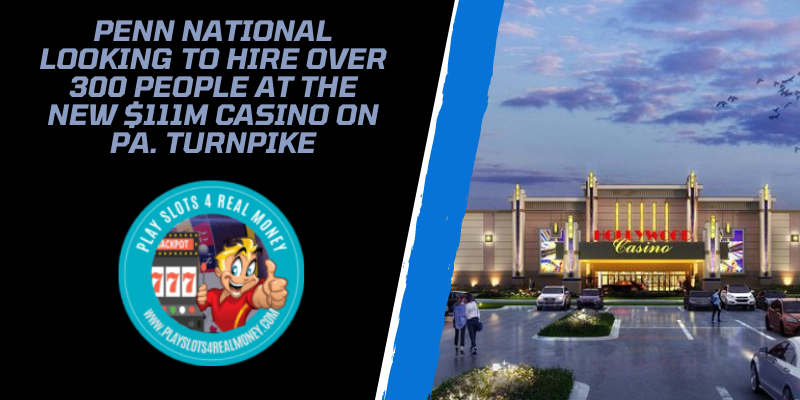 The New Hollywood Casino Morgantown From Penn National Gaming
Penn National Gaming is set to open a new casino in the Reading area before the end of 2021. It will be the first casino in the home county for the established gambling operator. The new Hollywood Casino Morgantown will feature 80,000 square feet of gaming space with 750 slot machines and 30 table games. Besides, the casino complex will include restaurants and coffee shops. The new gambling facility worth $111 million will be classified as Category 4 casino or a mini-casino.
Penn National is already in search of prospective employees. The plan is to hire 375 people as a part of the team at the new casino. The company has already set up a career center at the Holiday Inn hotel in Morgantown.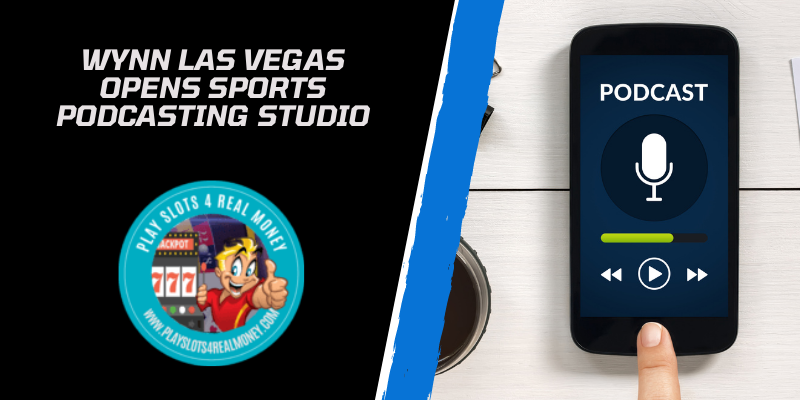 New Sports Betting Podcast At Wynn Las Vegas
In our next story, San Francisco-based podcasting company is opening the studio at the Wynn Las Vegas. Blue Wire, one of the largest sports and betting podcasting networks, has entered into a three-year partnership with the famed Vegas resort, The deal includes a state-of-the-art $3.5 million broadcasting studio. Blue Wire studio will be located in the retail corridor connecting Wynn Golf Club and the resort.
Another Vegas-based sports media network, VSiN is branching out its operation. The company, owned by DraftKings, has struck a deal with YouTube TV. The agreement will see the network create betting and sports-related content for YouTube TV Sports Plus subscribers. VSiN has also partnered with ABC's local Louisiana affiliate, which will involve producing sports and betting shows for the over-the-air audience.

Arizona Casinos Can't Take College Football Bets?
In our last story this week, sports gambling became legal in Arizona, but Tucson residents will have to wait a bit more before placing bets in person. On Thursday, the State of Arizona officially legalized betting, but Tucson casinos don't seem prepared. Casino del Sol planned to open their new sportsbook before the start of the NFL season, but the grand opening has been delayed. Due to the Covid-related issues, the renovation is still in progress and local bettors can expect to place their first wagers next month.
The other local gaming operator, Desert Diamond Casinos, plans to open two sportsbook facilities in Tucson and Green Valley later this fall. As one of 10 recipients of an online gambling license, they also plan to have a corresponding betting app.
Sports Gambling Podcast Network Summary
We are your one-stop gambling news site, reviews of new casinos, slots games, and more. If you're looking for something fun to do this weekend or want a place to relax after work on the weekdays – try our free podcasts! You'll hear from industry experts who share their insights into slot machine trends. Plus we have exclusive bonuses through our newsletter that will keep you entertained all month long. Are you ready? Sign up now for PlaySlots4RealMoney's newsletter before it ends at midnight tonight!
More Sports Betting Podcasts That May Be Worth Your Time
There are many sports betting podcasts to listen to. Some are good and some are not so good. If you don't like the podcast, stop listening. The podcasts have different topics. These gambling podcasts are for people who want to be better in gambling and the sports betting world. Some are new, but they're good. You can find them on the internet or on your phone.
'Bet The Board' with Payne Insider and Todd Fuhrman
Payne is the professional bettor. Todd Fuhrman is the media guy/interviewer/former Las Vegas oddsmaker. They bring a lot of knowledge about football to their work, but they mostly talk about NFL and college football. They deliver the goods during football season. There is one "best bet" per week. But they don't make people pick a side. It is important to understand the market and be able to analyze it. They have a great relationship with their listeners and they deserve it because of the good quality of their podcasts.
Behind the Bets' with Doug Kezirian
Brought to you by ESPN Chalk and hosted by Doug Kezirian, Behind the Bets explores the culture of sports gambling. They talk about events such as football and horse racing.His podcast guests almost always work at ESPN. They talk about sports and betting. Listen to the podcasts and you will know more about sports and betting.
'You Better You Bet' with Kostos and Locky
You Better You Bet is a podcast that talks about gambling and how to bet on sports. It isn't just about playing games, it is about the numbers and other information that people need to know. The hosts are friendly and they talk in a way that is easy for listeners.
Nick Kostos is a long-time sports radio host. He brings the passion of a die-hard fan with the pain of a long-term gambler. His brash opinion balance out Ken Barkley, who has more knowledge than Nick and is more didactic in his tone.The show is on Audacy. It talks about sports and interviews people for sports betting enthusiasts for the college football season who are experts in this field. Also, find out about online casino games.
Gaming Today's Cash Considerations with Dave Sharapan
IIf you don't want to listen to or follow Dave Sharapan (@sportsbkconsig) on Twitter, stop what you're doing and go do it now. This person is a veteran oddsmaker from Pittsburgh and he has friends who are bookmakers. Listen to their podcast called GT's Cash Considerations with three people: "
You will hear funny stories and key insights about this week's best plays. The show can last 90 minutes, but if you want to read what the summary is, it might be better for you because it will only take 15 minutes.
Captain Jack Andrews
Jack Andrews is making an educational YouTube channel about sports betting. He has over 11,500 subscribers now. He wants to help the sport's industry grow.
This man offers videos on sports betting. There are lots of different topics he talks about. For example, he has videos on how to make a model for betting and also videos where people talk about their happy hours with him. Captain Jack's picks and process will help you learn how to bet on sports. You can subscribe, and he will help with your growth in the industry.'

Pushing the Odds' with Matt Perrault
Pushing the Odds is a radio show that talks about sports and gambling. The newspaper says it is the best one. It also talks about people's personal lives, like Matt's. He talks about his family too. Most episodes feature interviews with people who tell you about sports. They talk about the players and the games. The show is on from 1 to 4 p.m., and you can listen to it online or on the app. Professional bettors listen to this for the best bets on Monday Night Football and Thursday Night Football. Also, find out about daily fantasy sports in this weekly podcast.
'Gamble On' with Eric Raskin and John Brennan
Gamble On is a podcast that talks about gambling. Eric Raskin and John Brennan tell you about the biggest news in gambling, with an emphasis on sports betting. Sometimes they talk about sports betting in New Jersey and Pennsylvania, where they live. A pair with good chemistry welcomes guests to the show. They talk about sports betting. They bet on games and put some money on it. Then they have a lighter conversation too.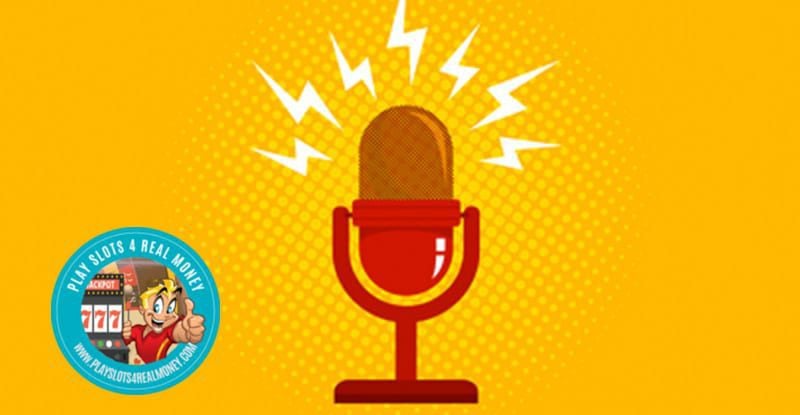 'BetQL Daily' (formerly Bet Sweats) with Joe Ostrowski
A new show called BetQL Daily comes on at 10am. It is on weekday mornings. People talk about betting and have humor, too. Joe Ostrowski is the host of the show and Ryan Horvat helps him out. They have different guests come in to talk sometimes too.
The show's popular Best Bets segment highlights the day's most exciting events, but also where they think they have an advantage. The rest of the program covers betting angles on pro and college football, basketball and other major sports. It also has information for survivor pools, fantasy picks, value bets and much more. The hosts of this show have interviews with the world's best sports betting people. They talk about different things and cover fantasy football, but it is always lighthearted.
'Beating the Book' with Gill Alexander
Gill Alexander is a host on a show called Beating the Book. He talks about sports betting and helps people. He does this by talking about his favorite sport, baseball.
In the past, people only thought about betting on sports because of their gut. Now, people can bet on sports with math. People use this math to figure out a number for a team that they want to bet on. If you want to know more about these numbers and how they work, then check out this man's website.
The Favorites' with Chad Millman
The Action Network is a company that makes podcasts. It has been around for three years and they have a lot of podcasts.
The Favorites has Chad Millman and Simon Hunter. They talk about gambling with a pop-culture twist. This podcast may not have deep dives into numbers and analytics, but if you like your gambling podcasts mixed in with other topics such as pop culture and random facts, you should listen to The Favorites.
'Against All Odds' with Cousin Sal
Cousin Sal Iacono has a podcast that sounds like friends talking about sports. He talks with his friends, Brian and Darren. They talk about what they did last week and what they will do next week. They make jokes and say sorry when they lose bets.
There are some hosts on the show. They talk about tough losses and bad beats. But they also talk about other sports. The hosts are all different people, but they are on the same show. All of them have different jobs, but they do not work together anymore because one of them left for another show.New episodes of this podcast are put on the podcast every week. We also have funny stuff too!

Summary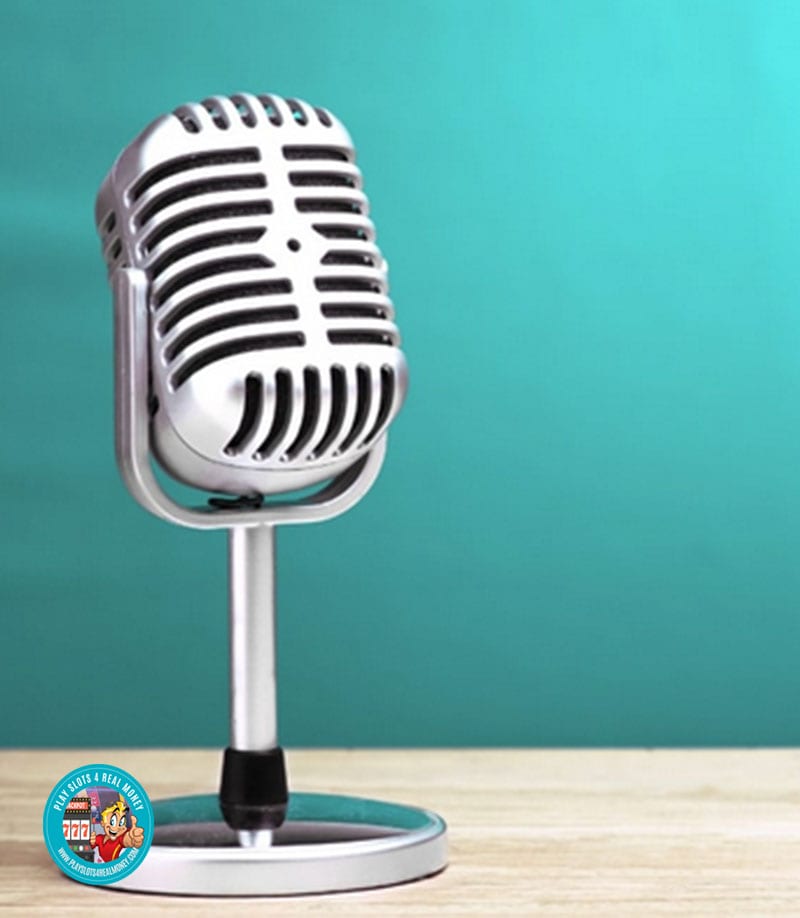 Article Name
News, Reviews & Sports Gambling Podcasts | Play Slots 4 Real Money Podcast
Description
Play Slots 4 Real Money is the top podcast for news, reviews and sports gambling. Hear about the latest casino bonuses, online gambling news and more!
Author
Publisher Name
Publisher Logo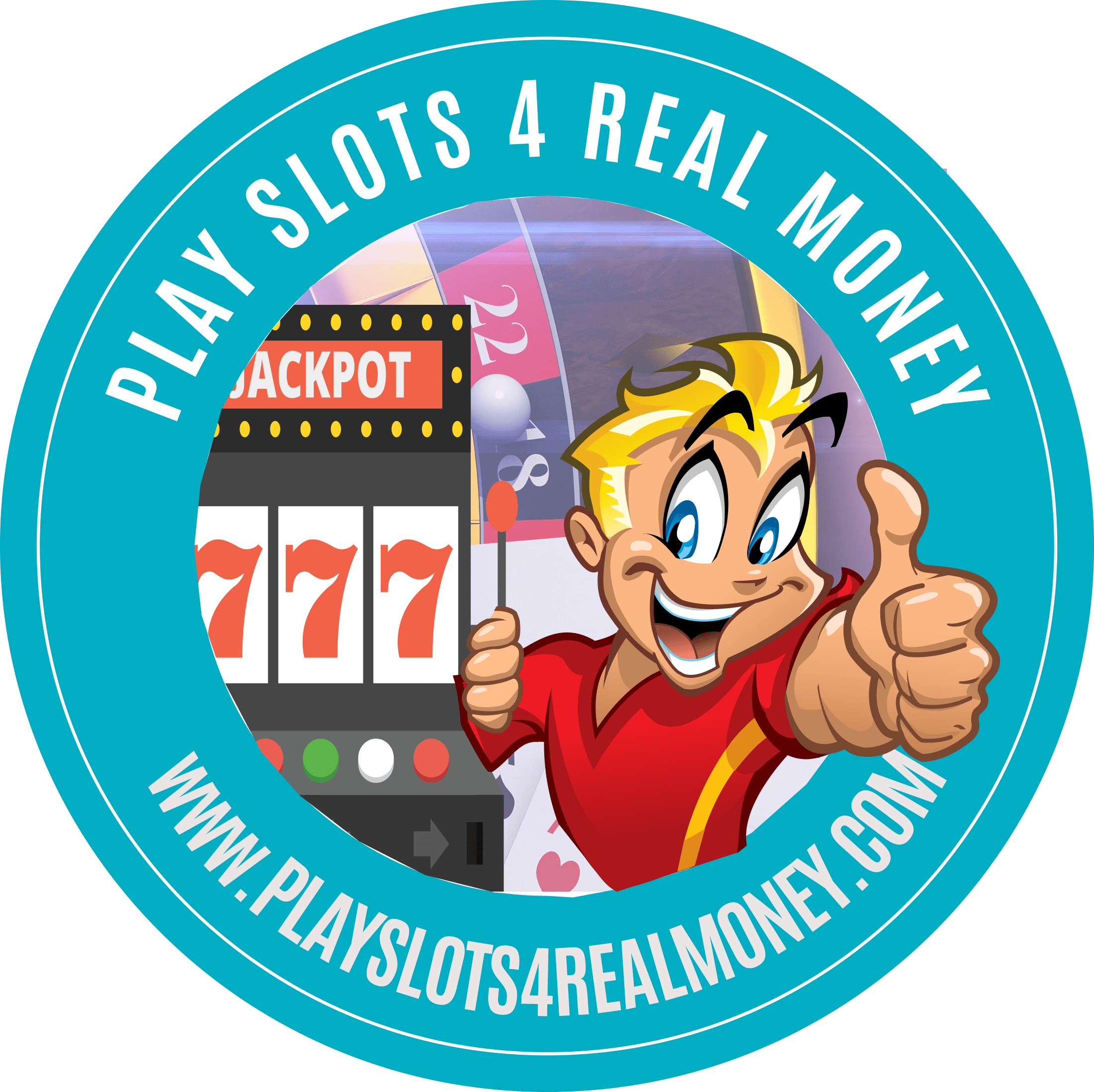 Tagged with: News • online gambling • Sports Betting