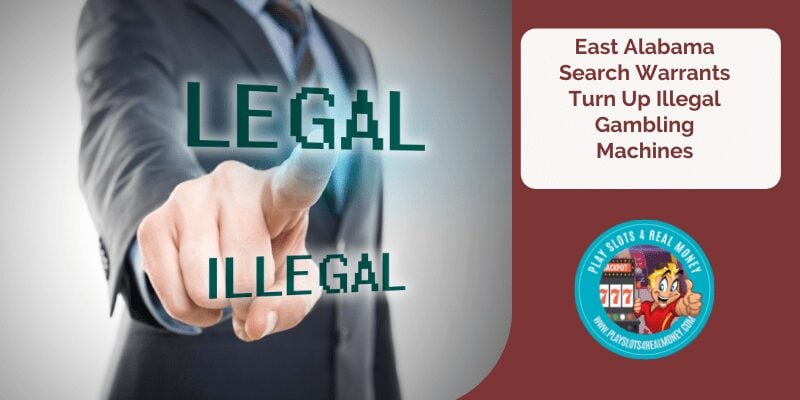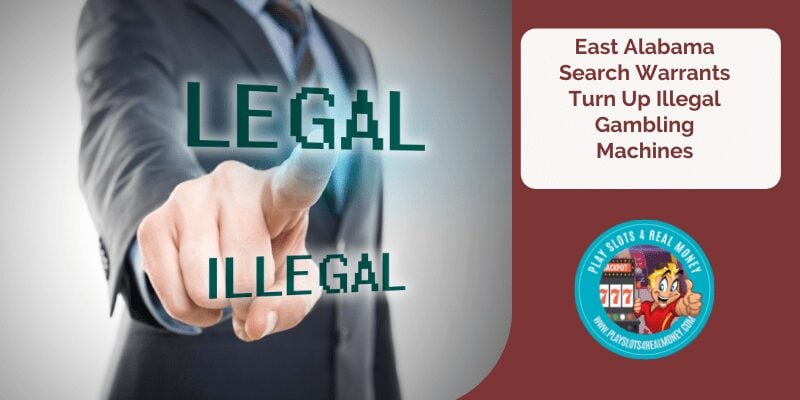 Local news sources close to Play Slots 4 Real Money relayed an illegal gambling raid in Calhoun County, Alabama. Search warrants tied to these raids were issued on Friday, April 9. Local authorities in that county conducted the raids at nine different properties.
During the search, illegal gambling machines were found at each of those properties. A press release from the Anniston Police Department detailed the findings. The department reported that firearms and narcotics were also confiscated during the raids.
Along with that police department, the following three law enforcement agencies were involved:
Calhoun County Sheriff's Office
Piedmont Police Department
Jacksonville Police Department
Also aiding in the crackdown effort was the FBI. The US Attorney General's Office and the State Attorney's Office were involved along with the IRS.
Alabama, as a state, is going through the legislative process to allow certain forms of legal gambling. This may or may not include land-based casinos. The goal for lawmakers is to push the issue to a voter referendum. This last took place in 1999.
The Alabama Senate Tourism and Marketing Committee approved a lottery proposal for expanding legal gambling. That proposal was sponsored by Republican Sen. Jim McClendon of Springville. The committee's chairman Del Marsh referred to the bill as a "vehicle for negotiations."
This bill could also revive the issue of actual land-based casinos along with a state lottery. Other legislation covered the establishment of a gaming commission as the regulatory body.
March was quoted as saying:
"You have members who want to see a more comprehensive gaming package. And those who do prefer a simple lottery. All we did today was keep both alive. This follows a failed attempt for casino gambling in the state Senate by two votes. That proposal called for a state lottery and up to 10 land-based casinos.
McClendon's bill would legalize lottery sales. Tickets could be sold at retail stores, stand-alone kiosks and a phone app. The goal is to keep Alabama residents from crossing state lines to play.
Another Republican senator has sponsored an expansion bill. Sen. Garlan Gudger's legislation would authorize a lottery. Instant games would be limited to paper lottery tickets. They could not be sold electronically or online.
Support for the state lottery as well as land-based casinos appears to be strong. Gambling has always been a viable way to raise additional tax revenue. As budget shortfalls continue to be an issue statewide, additional taxes on legal gambling activities could fill the void.
Under the state's constitution, any gambling proposal would need the support of state voters. It would first need the approval of three-fifths of the state's lawmakers. Alabama voters rejected plans for a state lottery in 1999. However, many people believe it would pass this time around. There is more opposition against expanding in-state gambling to casinos.
Alabama is one of five states that currently does not offer a state lottery. The issue of illegal gambling is another state concern that needs to be addressed.
• Source:Illegal gambling machines seized in east Alabama from Abc3340.com On April 9, 2021.