R FRANCO REVIEW
A renowned leader in the gaming industry, R. Franco Digital has been revolutionizing global entertainment since 2014 as part of Spain's pioneering Recreativos Franco Group. Founded by Joaquín and Jesús Franco Muñoz over fifty-five years ago to provide Amusement With Prizes (AWP) machines, the organization continues to be an innovator within its field today.
During the ten-year period from 1975 to 1985, the company strengthened its hold in Spain and ventured abroad into France, Sweden, The Netherlands, Norway, Russia, The United Kingdom and Italy as well as other nations. Machine placement was set up overseas with successful results.During this time period, they not only held a 50% interest in Codere, S.A., which would later become the esteemed Codere Group, but also developed R. Franco América and even operated in nearly all nations throughout Latin America.
ABOUT R FRANCO Digital
After years of continuous success, the launch of their digital division in 2014 made them the leading omnichannel gaming group across Spain.
With over 50 years of experience, the company has excelled at serving the online market and aiding entrepreneurs to launch their own ventures by means of Wanajump's exclusive business incubator and accelerator.
Along with manufacturing AWP, arcade, and bingo machines as well as multigame, Sic Bo, and electronic roulette devices for casinos – the company's digital wing now shifts its attention to land-based digital services via their Open omnichannel platform known as IRIS; not forgetting their RF OnMix Terminal which is dedicatedly designed towards land-based operations.
Software and Games
IRIS is your one-stop shop for all of your player and money activity needs, with a library boasting over 1,600 titles and 15 payment processing partners at the ready.
Together they provide an intuitive platform through APIs that make it easy to integrate these services into any existing system you may already have in place.
Our impressive multi-language, multi-currency solution is ideal for online use and integrates perfectly with the RF OnMix Terminal.
This unique floor management system can be adapted to a variety of jurisdictions, regulations and peripheral devices – making it an excellent choice for retail operations.
Franco's expansive online game portfolio is accessible through HTML5 and consists of games from a multitude of developers. From virtual AWPs and reel slots to video bingo, roulette, card games, mini-games – you name it!
Players can enjoy these stunning titles across multiple platforms like mobile devices or desktop computers as well as retail outlets worldwide.
The beloved classic games are now accessible online, having been converted to HTML5. Moreover, new productions can be played anywhere!
Check out the ancient titles such as Treasures of the Seven Seas and Gnomos Mix or modern favorites like Flamy's Roulette and Neópolis from our ever-growing collection.
Don't forget Santa Fe too — it's sure to take you on an unforgettable adventure!
Our RNG and gaming content has been officially licensed by Spanish gaming regulators, as well as verified and certified by renowned independent testing labs.
RF Angels is the latest version of a classic game. The 3-reel, single payline slot has much to offer players with each spin and bonus points that can be unlocked when accumulated.
With every non-winning spin, you will gain access to 8 active paylines plus various betting options that take both credits and bonus points into account. Get ready for an exciting experience as you engage in RF Angels!
When you play the base game, you can receive free spins and if enough symbols appear on your reels, you will gain access to the jackpot picking feature.
With no expertise needed to unlock or win any of the top three bonus games – it's a challenge that anyone could conquer!
Introducing Flamy's Roulette, a cutting-edge HTML5 creation that is sure to have you racing for more! Track your way around the circuit and earn multipliers up to an astounding 42x total bet!
You can boost your RTP from 94.09% to 98.18%, all thanks to certain betting strategies and skills! Introducing Flamy, the superfast will-o'-the-wisp that zips around like a pro! Place your token on his next resting spot and you're in for a winning streak of fixed odds bets – it's as simple as that!
Mus is a card game with a high RTP of up to 95.8%, depending on the strategy used by players. Not only are the cards pleasingly designed, but also feature realistic animations that make it even more enjoyable!
Check out their official channels below.
Official Facebook
Official Twitter
Official Youtube
Summary
By leveraging HTML5 technology, R. Franco Digital is ushering in a new era of gaming that's both stable and secure.
These newly developed games can be played either online or on land-based casinos and are designed to stand the test of time – making them virtually future-proof!
Their portfolio of new creations is currently limited, however classic Euro favorites including Eastern Dreams and The Iron Mask are certain to be appreciated by web gamers.
Free To Play R Franco Slot Machines
• Bichos.
• Caramelo.
• Caveman.
• Crazy Jungle.
• Draconia.
• Eastern Dreams.
• Extrareel Magic Pot.
• Fruity Cocktail.
• Gnomos Mix.
• Olympic Gold.
• RF Angels.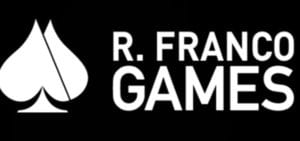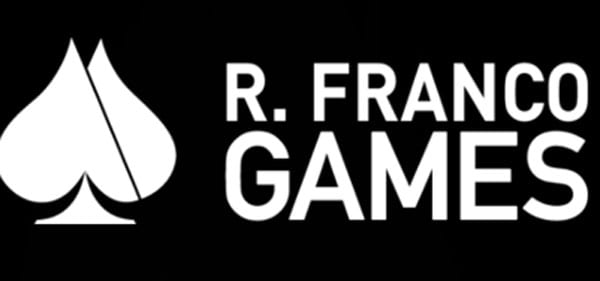 • RF Confidential.
• The Game of Chronos Unicorn.
• The Iron Mask.
• RF Neopolis.
• Royal Fabulous Casino.
• The Game of Chronos.
• RF Big Catch.
• The Game of Chronos Eagle.
• RF Burlesque.
• The Game of Chronos Lion.
• The Perfect Crime.
• Treasures of the 7 Seas.
• Triple Mask.
• Troya.
• Wild West.
It doesn't matter when R Franco starts its operation. What matters is if it's giving you the quality you can trust.