Boomtown Casino Biloxi Review
Are You Ready To Get Booming Gaming Ideas From Boomtown Casino In Biloxi Mississippi? It is tough to choose on which casino you'll visit if, for instance, there are two or three with the same capacity near you. Nonetheless, it doesn't mean that you are entirely left without a choice. You see, of all MS Casinos, there is one casino that you will always hear people talk about Boomtown Casino Biloxi.But what is so unique about Boomtown Casino Biloxi? Here is a quick view of the casino in Biloxi MS:
1. Gaming machines available – 1, 400
2. Available table games – 22
3. The casino is open 24/7
4. The minimum bet amount is set at $0.01
5. You will access free self-parking as well as valet
6. Total number of casinos space is 51, 500 square feet
7. Convention space is 3, 600 square feet
You can find this casino at 676 Bayview Avenue in Biloxi. There is an event center at the Boomtown Casino that most visitors find appealing.
Nonetheless, you will also find out that there are about six restaurants that will serve your favorite meals whenever you want. The beauty about these restaurants is that they are open 24/7. That means you are not going to stop your gaming to go search for meals.
All the six restaurants are:
1. BT Steakhouse
2. Boomtown Buffet
3. The Grill
4. Noodle Bar
5. Boomtown Bakery
6. Eat Tuesday Boomtown
Boomtown Casino Biloxi Review
Typically, many people do not know much about Boomtown Casino Biloxi. But to their surprise, it is one of the most visited Mississippi casinos that attract many people during peak times. With over 51, 500 square feet of casino space, that is filled with some 1, 400 slot machines, eight poker tables, and at least 22 table games; you can imagine how gaming can be transformed into nothing but real joy.
It is quite remarkable to note that the slots at the Boomtown Casino Biloxi are regularly updated. That means you won't be treated to the same classic slots every time you check in Boomtown. Guests who have come at the casino for gaming will find not only ample gaming space but also several restaurants to enjoy favorite meals from.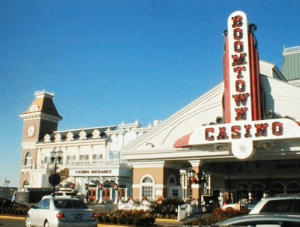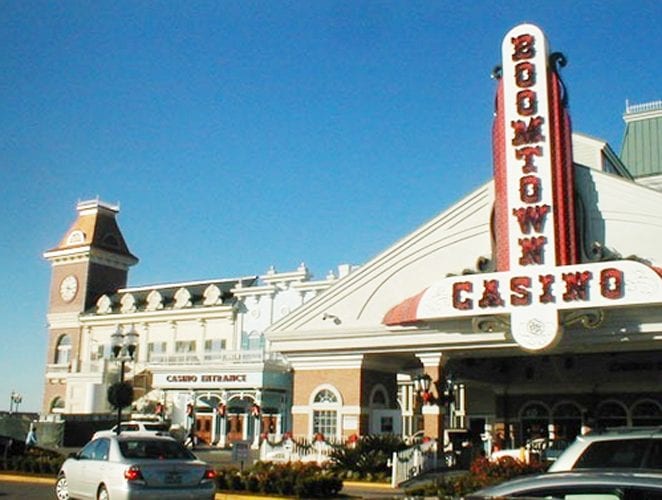 Some of the foods cooked at the restaurants are something to do with Italian foods, meals from the Far East as well as the deep western delicacies. The good part about restaurants at Boomtown is that they are open to visitors 24 hours each single day.
Boomtown Biloxi Casino Gaming
If your reason for visiting Boomtown Casino Biloxi is for you to enjoy exclusive gaming, you won't regret. There is poker, slot machines, and various table games that you can enjoy to the fullest.
For those who love video poker, you are faced with a difficult task choosing the best games from a list of more than fifty games that include Quick Quads, Super Stars Poker, Super X Pay Poker, All-Star Poker, and Ultimate X Poker among others. The current number of table games is an expansion from less than, the number of table games in the last few years to the present 22 tables.
You May Also Like:
Available games at Boomtown Resort Casino:
1. Blackjack
2. Slot machines
3. Video Poker
4. Craps
5. Roulette
For more information call (228) 435 7000 or visit Boomtownbiloxi.com.