Palace Casino Resort Biloxi Review
Would You Like To See If Palace Casino Resort In Biloxi Mississippi Is Worth Your Visit? It is located at 154 East Howard Avenue in Biloxi is Palace Casino Resort, a gaming facility among MS Casinos that has seen many people travel from afar to enjoy their games. As to why they do so, here is a quick view of the casino
• Number of table games in the casino – 28
• Available number of gaming machines – 965
• Minimum bet amount – $0.01
• Maximum bet amount – $25
• The casino is open to guests 24/7
• All guests to the casino are allowed to access both self and valet parking
• The number of square feet that has been allocated for gaming is 38, 000
• There is 1, 800 square feet that has been set aside for the convention
When you are The Palace Casino Resort vicinity, you will get to enjoy some amenities such as The Preserve Golf Club, the Big Play Family Fun Center, the Palace; and Pure Spas among other attraction sites at the Palace Casino Resort.
The gaming facility together with its internal management that is made up various investors has also come up with some restaurants that are strategically built to enable clients to find their favorite foods within the proximity of the casino. The good thing about these restaurants is that they are open 24/7. What that means is you do not need to forfeit your gaming even if it was for a short while to go looking for a meal. Well, you might if you want to but many visitors prefer taking a whole meal after a gaming session.
Here are the Palace Casino Resort restaurants:
• Stacked Grill
• Wahoo's Poolside Bar & Grill
• Palace Buffet
• Mignon's Steaks & Seafood
• Palace Café & Bakery
• Contact Lounge & Sports Bar
The Palace Casino Resort Biloxi Review
Currently, the number of gaming machines inside the Palace Casino Resort in Biloxi is 1, 000 plus. These machines plus some 28-table games perfectly fit inside the 38, 000 square feet gaming floor to give players a chance to enjoy their favorite casino games.
The golf course has a total of 18 holes giving golfers a chance to explore various winning tactics against their opponents. According to one renovation expert who took part in the exercise after Hurricane Katrina said that the design of the casinos is far more elegant. In fact, he pointed that the design is sleek, efficient and clean from the outside, something that creates an excellent first impression to the client.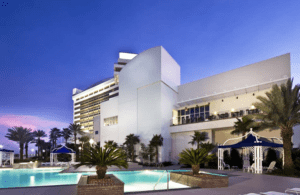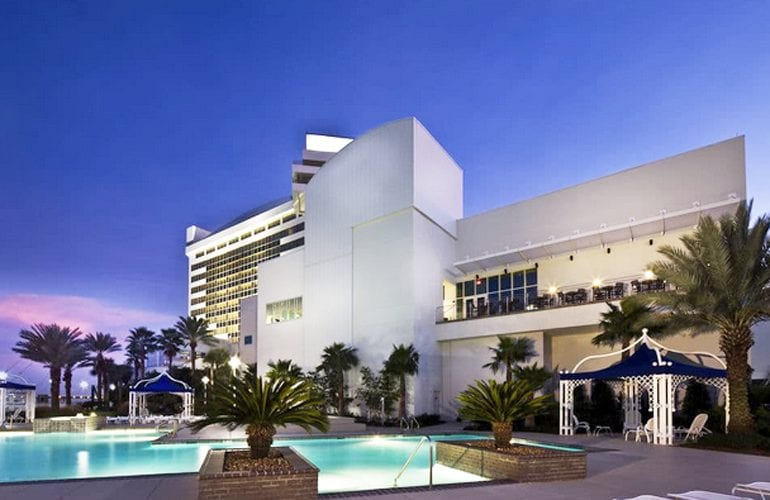 On the inside of this Biloxi casino, the renovation expert said that the casino is full of surprises. It will give visitors a chance to explore the depths of a casino whose shape resembles a yacht from the outside, but on the inside, it is entirely hospitable and full of modern gaming equipment. Gaming inside the Palace Casino Resort gives one chance to breathe fresh air as they enjoy their favorite game. Although there are quite some games, the following are the most popular:
• Roulette
• Slot machines
• 3 Card Poker
• Blackjack
• Craps
• Pai Gow Poker
• Mississippi Stud
• Video Poker
• 21+3
You can get more information about Palace Casino Resort by dialing (228) 432-8888 or visiting Palacecasinoresort.com.
Summary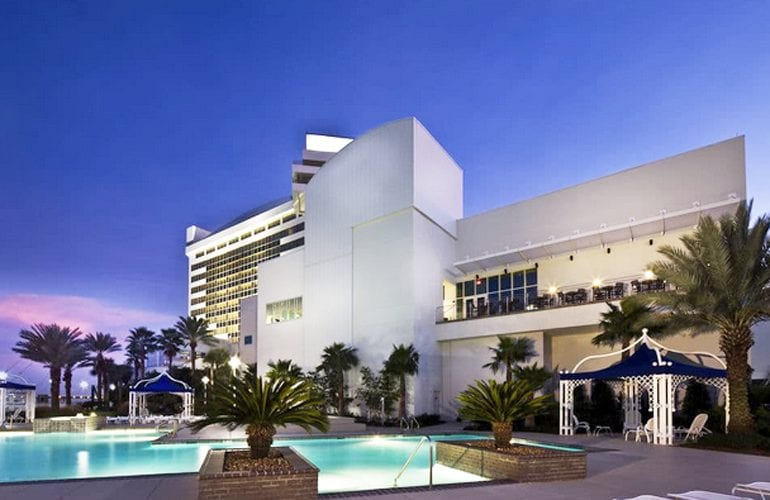 Article Name
Description
The Palace Casino Resort is located at 154 East Howard Avenue in Biloxi is Palace Casino Resort, a gaming facility among MS Casinos that has seen many people travel from afar to enjoy their games.
Author
Publisher Name
Publisher Logo