Lady Luck Casino Vicksburg Review
Are You Ready To Try Lady Luck Casino Vicksburg? The Lady Luck Casino in Vicksburg Mississippi is a seemingly small casino, at least from the gaming space available but it has everything you need to be a lucky winner of a slot machine. You can find this casino at 1380 Warrenton Road in Vicksburg. It is one of smallest best Mississippi casinos that have created an impact in people's lives so far.
Quick look at the Lady Luck Casino in Vicksburg statistics
Gaming machines available – 600
Table games inside the casino – 8
The casino is open 24/7
Indeed, guests can access free self-parking for as long as they are in. As far as casino space, there are 35, 000 square feet! At The Lady Luck, the hotel rates range from $126.00 per room per night to $171.00. However, once you have visit Lady Luck Casino Vicksburg, you do not need to disrupt your game. Especially, to rush out in search of food. Furthermore, There is plenty of food that they serve you at your discretion at from the restaurants below.
Check this list of some of the notable restaurants that are located at Lady Luck Casino Vicksburg:
Farmers Pick Buffet
O&H Express
Otis & Henry's®
The Lone Wolf
The beauty is that these restaurants serve fast food and are open 24/7. However, if you feel that you have a particular meal, some available chefs are prepared to prepare your delicacies in minutes. Make sure you check out Lady Luck Casino PA.
Review Of Lady Luck Casino Vicksburg
Lady Luck Casino Vicksburg with some 35, 000 square feet that is home to a total of 600 slots that include poker machines, and 8 table games should be the place you plan to visit this weekend.
The beautiful and small facility among Mississippi casinos has some 89 rooms that are carefully furnished qualifying them to be suites. Following the recent renovation at the hotel, it is possible for visitors who had visited the hotel a couple of months ago be amazed by the sudden changes they are likely to encounter.
Nonetheless, the management has done everything possible to ensure that you will not miss all the right things that you once saw at the casino. Among the amenities that have been improved are the spa pool, indoor pool, and the fitness center, which can be accessed by all visitors.
The Lone Wolf Bar
It is important to note that the Lone Wolf Bar, which is perceived by many visitors to be the epitome of all entertainment at the Lady Luck Casino Vicksburg, conducts a live entertainment show on specific days.
Live Entertainment
Yes, you can enjoy live entertainment at the Lone Wolf on Fridays and Saturdays between 9:00 pm and 1:00 am. Do not also forget that being a member of the Isle of Capri Jester's Jam, a concert series that takes place in nearby casinos, Lady Luck Casino Vicksburg welcomes jam artists many times to entertain visitors at the casino.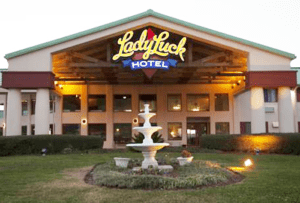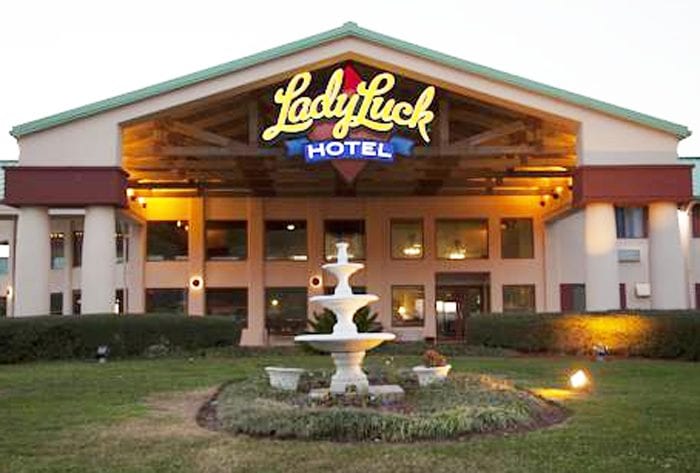 You can enjoy various meals from different dining options that are available at the casino namely Otis & Henry's, O&H Express, and Farmers Pick among other restaurants and eateries.
Some of the games offered at the Lady Luck Casino Vicksburg include:
Craps
Roulette
Video Poker
Blackjack
Slot machines
Blackjack Double Deck
Of course, there are other games at The Lady Luck Casino.