IP Casino Resort Spa Biloxi Mississippi
Are You Ready To Learn Why The IP Casino Resort Spa In Biloxi Mississippi is a great place to gamble? Things are at a complete balance here. You will get to enjoy whatever kind of gaming experience you have been looking for. To get all that, just head straight to 850 Bayview Avenue in Biloxi where you will locate one of the best Mississippi casinos that continues to bring changes in many people's lives.
Here is a quick view of IP Casino Resort Spa:
The casino is open to clients 24/7
All clients who visit the facility will access ample self-parking
There are 13 poker tables
You will find some 60 table games
There are 1, 700 gaming machines available
Over 70, 000 square feet has been demarcated for gaming with
65, 000 square feet left aside for convention space
Some of the amenities that will add value to your life during your visit to the IP Casino Resort Spa include Studio A, The Shell Landing Golf Course, Chill Ultra Lounge and Sense Spa & Salon among other notable amenities.
In total, there are eight restaurants at the casino resort that will be the place where you will dine from. The fact that many of these restaurants remain open 24 hours seven days a week is excellent especially when it appears that visitors flock the casino around the clock. The eight restaurants are:
Quench
Highlights Sports Lounge
Tien
Thirty-Two
Back Bay Buffet
Costa Cucina
High Tide Café
Infusion Coffee Bar
A Candid IP Casino Resort Spa Review
It is interesting that your decision to visit IP Casino Resort Spa, you will not only be enjoying the amenities and gaming services at the IP Casino but also get a chance to visit Boomtown Casino Biloxi, as well as the Biloxi Lighthouse. Many people who have had a chance to visit IP and spent a night from one of the 1, 088 roomed hotel, will certainly tell you that if you haven't visited IP Casino Resort Spa, you are being locked out of the experience the like of which you'll never find elsewhere.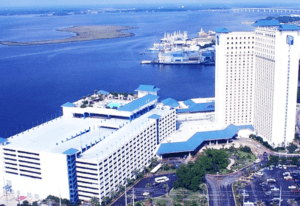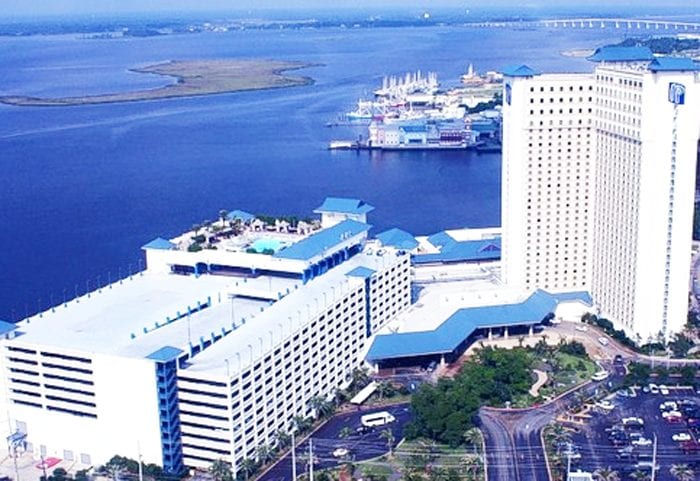 Remember too that there is a full-service spa, where you can find the best massages, several body treatments, as well as facials. This has been termed by many as the best body treatment one can ever find in Mississippi casinos.
For those who have visited IP just for gambling, you are at liberty to try if you are lucky at the full-fledged gaming floor with quite some state of the art equipment. But if you are the nightclub type, well, there are plenty. Hotel rooms are fitted with complimentary wireless Internet access, which makes it possible to enjoy music and videos effortlessly.
You May Also Like:
IP Casino Gaming Information
It is gaming that has been given priority at the IP Casino with several slot machines, table games, and live table games. Some of the games offered include:
Blackjack
Pai Gow Tiles
Dragon Bonus Baccarat
The above list is not a compressive offer.