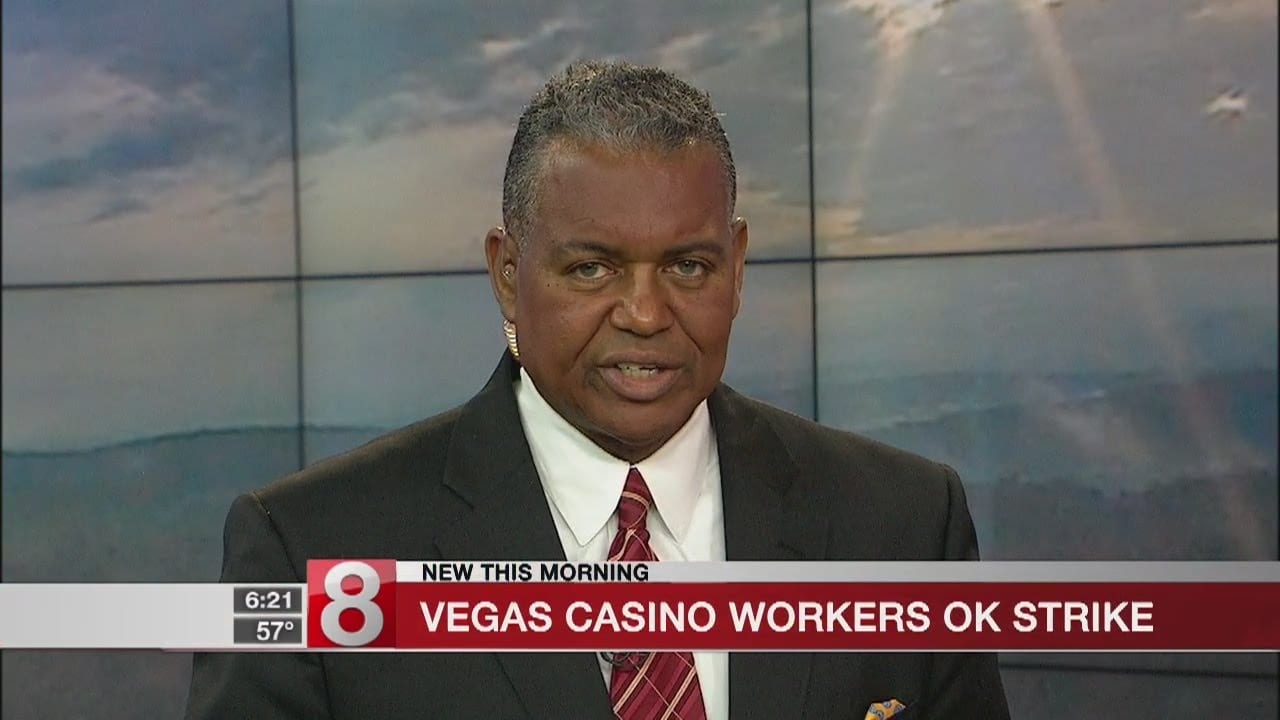 The ongoing labor issue between Las Vegas casinos and the Culinary Local 226 and Bartender Local 165 took a turn for the worse earlier this week. According to the Wednesday's report on the Las Vegas Review-Journal website by Todd Price, both of these unions got the thumbs-up to stage a citywide collective walkout given the lack of progress in current negotiations.
Both unions are estimated to represent 50,000 casino workers in Las Vegas. In a vote that was held on Tuesday by close to 25,000 union members, it was reported that 99 percent of this collective group authorized a general strike as early as June 1, if nothing is resolved by then. This was then confirmed according to a press release from Culinary Local 226.
Will Las Vegas Casino Workers Really Go On Strike?
The unions are seeking a new five-year deal. The current contract is set to expire at the end of this month and it covers casino employees such as bartenders, housekeepers, bellhops, and porters. There are 34 Las Vegas casinos that could be impacted by a potential strike both on the Strip and at Downtown resorts. A few of the major gaming companies involved with this labor dispute include MGM Resorts International, Caesars Entertainment Corp, Penn National, Golden Entertainment and Boyd Gaming Corp.
One of the biggest issues on the table in this labor stalemate is higher wages for all positions. Workers are also looking for better protection from layoffs due to anticipated advances in technology. Other concerns are worker's safety and better job security for immigrants working with a temporary status.
No Surprise To The Las Vegas Review-Journal
According to the Las Vegas Review-Journal, Tuesday's 'yes' vote did not come as a surprise. Going back over past strike votes involving each of the unions, there has never been an approved 'No' vote according to Culinary union representative Bethany Khan. This time frame spans several decades.
Most Of The Strikes In Sin City Have Been Avoided
Fortunately, even with a yes vote, most strikes have been avoided. The last time workers walked off the job on a citywide basis was in 1984. The strike lasted 67 days and 32 Las Vegas casinos and resorts were impacted by the work stoppage. The planned strike on June 1 is just one option the unions can employ. If a new agreement is not reached by May 31, workers could elect to stay on the job while talks continue.
The report added that Caesars spokesman Rich Boone stated that his company still expects to reach an agreement with the unions to avoid a strike. Professor James Craft wrote a book about the 1984 strike and he also believed that both sides would come together on a new deal given just how detrimental a strike would be for both sides.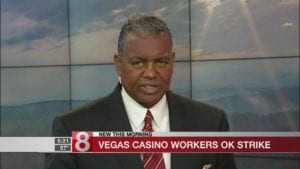 ✓ Articles That May Interest You ·
· Las Vegas Casinos Monitor Gambling For Free Drinks
· Las Vegas Casinos Look At 2018 With Hopes, Look For Ways To Draw More Millennials
How Much Revenue Will Las Vegas Casinos Loose If Workers Go On Strike?
Kraft cited that during the last strike the Las Vegas casinos lost $100 million in revenue, which would equate to $250 million in today's dollars. The impact carried over to city and state budgets in the form of millions of lost dollars of tax revenue from the tourist industry.
How far both sides are apart right now in ongoing negotiations remains to be seen, but the clock is definitely ticking for the real money gambling capital of the world.